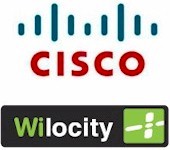 Wilocity today announced it is teaming with Cisco to build combination WiGig / Wi-Fi devices.
The announcement said the two companies are collaborating on "product development for enterprise applications".
The work was described as developing network topologies and a new class of wireless solutions that utilize tri-band Wi-Fi from Wilocity".
The path to 802.11ad products has been a long one for Wilocity. But real products are starting to gel. In September, a 4K notebook and docking solution developed with DisplayLink and new Dell Ultrabook and docking solutions were announced.
No time frame for Wi-Gig enabled Cisco products was given.