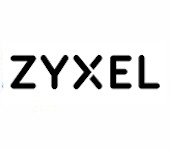 ZyXEL has announced a new WLAN controller and wall-plate access point.
ZyXEL's new products have a similar focus as yesterday's NETGEAR announcement, i.e. healthcare, hospitality, multi-tenant facilities and educational institutions.
The NXC5500 Wireless LAN Controller handles up to 512 APs and 16,000 concurrent devices in a single chassis. Network connection is via six Gigabit Ethernet ports. The controller supports NWA3000-N, NWA5000 and NWA5120 802.11abgn APs and the new AP announced below. It does not support the NWA1123-AC 802.11ac access point, but will support future 11ac APs, according to ZyXEL.
Features include Auto Healing that detects the status of neighboring APs and adjusts AP power automatically to compensate for down APs, Client Steering based on signal threhold, AP activity and client band capability, Access Management and centralized AP provisioning and updating.
Multi-site management is supported by IEFT CAPWAP protocol that supports NAT Traversal, enabling management of APs in different subnets and behind firewalls.
The base NXC5500 is licensed for 64 APs, with additional one-time licenses available in blocks of 8 and 64.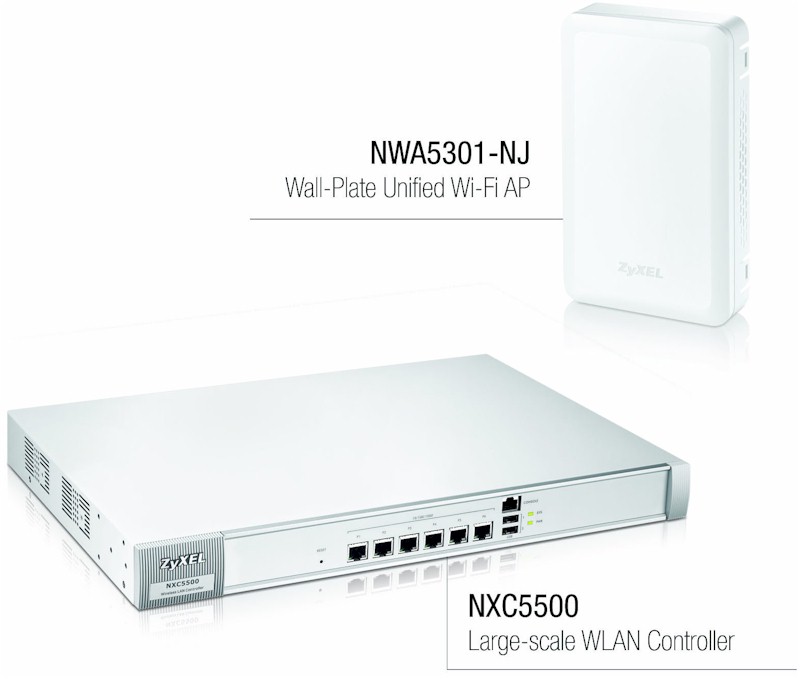 ZyXEL NXC5500 and NWA5301-NJ
Also announced was the NWA5301-NJ 802.11 b/g/n Wall-Plate Unified Access Point. This is a PoE-powered N300 class 2.4 GHz access point with built-in three-port 10/100 switch and RJ-48 pass-through phone port. One 10/100 Ethernet uplink port provides network connection. The compact unit is designed to mount on an existing wall duplex box.
Features include "suppress mode" that stops AP LED blinking after system initialization is done and Layer-2 isolation for controlling visibility of other devices on the network.
The NXC5500 and NWA5301-NJ are available now at MSRPs of $3399 and $139, respectively.