Introduction
Updated 8/21/2010: Added component info.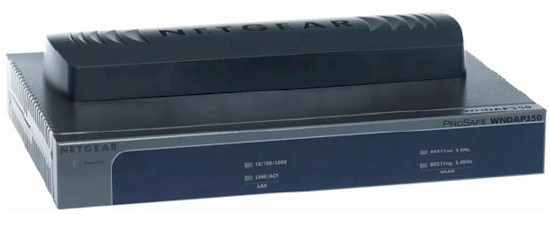 At a Glance
Product
NETGEAR ProSafe 802.11n Dual Band Wireless Access Point (WNDAP350)
Summary
Atheros-based dual-band simultaneous N AP with multiple SSID, PoE and command line management.
Pros
• Eight SSIDs per band
• HTTP, HTTPS & SSH command line management
• WDS Bridging / Repeating
• Can be powered by power wart or 802.3af PoE
• Built-in and upgradeable antennas
Cons
• No WPS support
• Lackluster performance
• Optional antenna connectors for 2.4 GHz radio only
For some reason, some folks don't like paying for a wireless router when they only want an access point. Or perhaps they think that paying more (and you will pay more) for a "business grade" access point will result in better performance than consumer routers provide. Unfortunately, at least on the latter point, NETGEAR's WNDAP350 won't satisfy your desires.
The WNDAP350 is NETGEAR's top-of-line business-class access point, with dual 802.11n radios that each support up to eight SSIDs. The AP uses NETGEAR's dark grey "business box" sturdy metal packaging that marks it as member of its ProSafe product line. As such, the WNDAP350 comes with a lifetime warranty (3 years only on the power supply, though) and has optional "OnCall 24×7 ProSupport Service Packs" available for customers both in and outside the US.
Figure 1 shows the front and rear panels with callouts for the latter. Note that the single LAN port is 10/100/1000 and also supports 802.3af Power over Ethernet.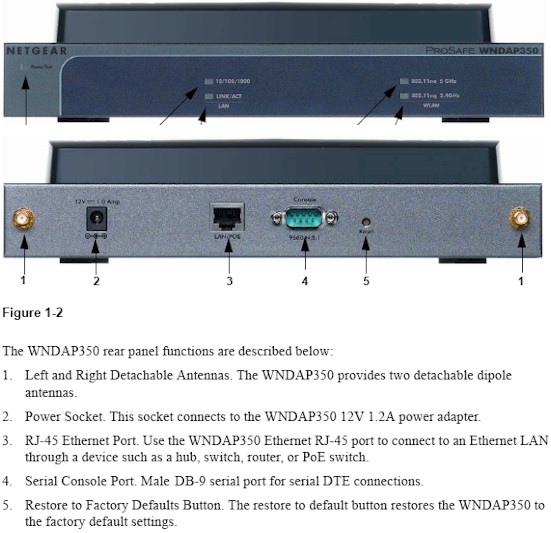 Figure 1: WNDAP350 front and rear panels
There is also a serial console port that can be used for command-line management, which is also available via SSH.
Note that there is no mode indicator to show whether the WNDAP350 is functioning as an AP or WDS bridge / repeater and no physical mode switch. Nor is there a button to kick off a WPS push-button session, since the WNDAP350 doesn't support WPS.
Finally, callout #1 should read "The WNDAP350 supports two detachable dipole antennas", since no antennas ship with the product (more on this shortly).
Internal Details
Figure 2 shows a shot of the WNDAP350 board, taken from the FCC ID docs. Unfortunately, the closeups in the document don't allow component identification past being able to tell that it's an all-Atheros design.
Updated 8/21/2010: Added component info.
NETGEAR was kind enough to tell me that the Atheros components used are:
– AR7161: 680 MHz Wireless Network Processor
– AR9220: Single chip 2.4/5 GHz Mac/Baseband/Radio
– AR9223: Single chip 2.4 GHz Mac/Baseband/Radio
Figure 2: WNDAP350 board
Each radio makes two connections to the antenna module sitting on the top cover. The antennas shown in Figure 2 are a bit unusual and have no gain spec that I could find. I couldn't be sure how the rear panel RP-SMA connectors were connected, so I opened the WNDAP350 up for a look. I was surprised to see that they connected only to the top radio in the photo.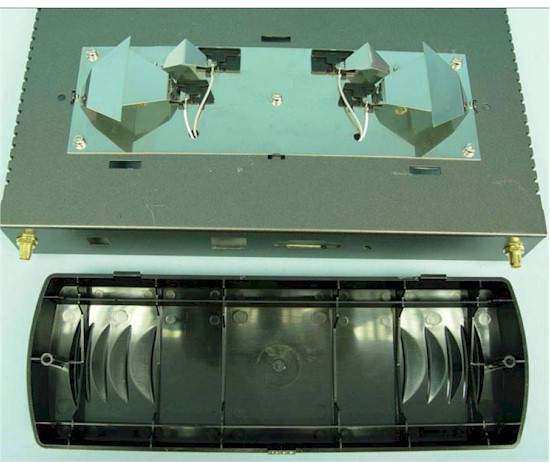 Figure 3: WNDAP350 antenna detail
As I reviewed the admin GUI, I stumbled across an Internal / External switch on the 2.4 GHz radio and its reference in the User manual, which solved the mystery of which radio can have higher-gain antennas attached. Having this option for only one radio isn't a very enterprise-worthy design, though.
Features
The WNDAP350 comes set to a fixed 192.168.0.237 IP, which, along with default username and password is conveniently located on a bottom cover sticker.
I really wish NETGEAR would put product GUI simulators online so that you could test drive products for yourself. I'll run through some key screenshots in a moment, but first here's a feature summary:
Wireless Modes
2.4 GHz: 11b; 11bg; 11ng (no N only or G only modes)
5 GHz: 11a; 11na (no N only mode)
MAC address filtering
WEP and Personal / Enterprise WPA / WPA2 wireless security
802.3af Power over Ethernet support
Per-radio tranmit power control (full, half, quarter, eighth, minimum)
Per-radio transmit data rate
Per-radio client connection limit (0-63, 63 default)
Per-radio eight SSIDs, each with separate wireless security
Per-radio client isolation
8021.q VLAN support (two supported: one management; one traffic)
Spanning Tree Protocol (STP) support
"Rogue" AP scan
HTTP captive portal redirect ("Hotspot")
DHCP server (no IP reservation)
Telnet, SSH, SNMP, HTTP, HTTPS admin (Defaults: Telnet off, SSH on)
Ethernet and WLAN statistics
Syslog and HTTP log support
Wired and per-radio network statistics
Wireless packet capture (pcap format)
A gander at the above list reveals a few features like "Rogue AP" detection, STP and VLAN support and command line interface that you don't get with consumer routers. But, frankly, most consumers don't care about them anyway. Don't get too excited about the Rogue AP detection either because it doesn't include emailed alerts and is for APs only, not clients.
What you might miss, however, is the convenience of Wi-Fi Protected Setup (WPS), which isn't supported, since it's not used in the business environment that the WNDAP350 is intended for.
Figure 4 is a shot of the Wireless Basic Settings page. A few things to note are that the Channel Width has settings of 20, 40 and Auto 20/40 and that there is a default Auto setting for the Channel / Frequency selector. Basic QoS settings are limited to Wi-Fi Multimedia (WMM) and WMM Powersave switches (both enabled by default).
Figure 4: WNDAP350 Wireless settings screen
Figure 5 shows the Advanced Wireless settings for the 2.4 GHz radio and Figure 6 for 5 GHz.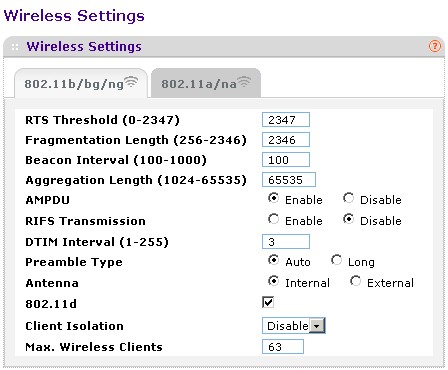 Figure 5: WNDAP350 advanced wireless settings – 2.4 GHz
Both radios allow limiting the number of client connections, but, as noted earlier, only the 2.4 GHz radio has the external antenna option.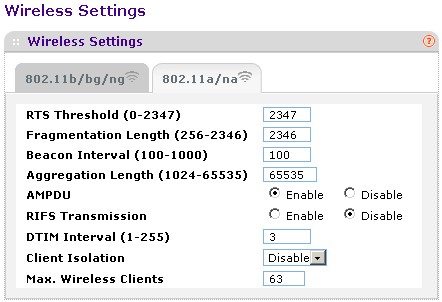 Figure 6: WNDAP350 advanced wireless settings – 5 GHz
When enabled, Client Isolation prevents communication between clients on the eight different virtual SSIDs. But clients associated with the same SSID can freely communicate. There are also no controls to block wireless traffic from the wired LAN or to direct it to a specific VLAN per SSID for "guest" WLAN use.
If you know your way around tweaking Enhanced Distributed Channel Access (EDCA) parameters for WMM, you can have at it for both radios as shown in Figure 7. But most of us will just leave these settings be.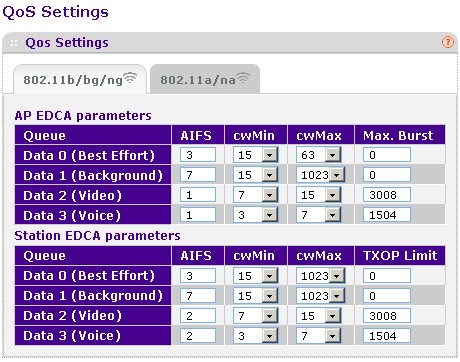 Figure 7: WNDAP350 advanced QoS settings – 2.4 GHz
Both radios support WDS-based wireless bridging and, with a check of the Enable Wireless Client Association box, repeating. You can form point-to-point and four-member multipoint bridges (Figure 8) and secure each of them via WEP, WPA or WPA2. Note that WPA / WPA2 encryption for WDS links is not standard, so it may not work with other manufacturers' products that also support these modes.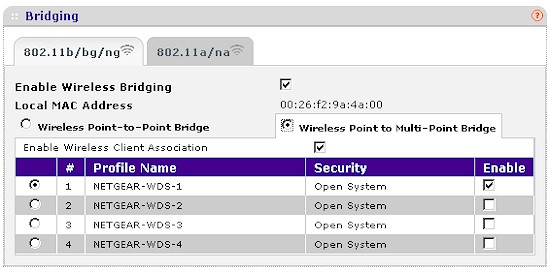 Figure 8: WNDAP350 Bridging settings
Wireless Performance
I tested the WNDAP350's wireless performance using the SNB standard open air test method. The test client was our standard Intel Wi-Fi Link 5300 AGN mini-PCIe card in a Dell Mini 12 running WinXP Home SP3 and a recently-updated version 13.2.1.5 of the Intel drivers. I left all client-side defaults in place except for enabling auto channel width mode for the 2.4 GHz band so that I could perform 40 MHz channel bandwidth testing.
The WNDAP350 was loaded with V2.0.1 firmware. All factory default settings were left in place, except setting channel 1 for the 2.4 GHz band and 36 for 5 GHz. As is now our standard, all range tests were done with WPA2 security enabled.
Figure 9 shows the IxChariot aggregate plot for all 2.4 GHz band downlink tests using 20 MHz channel width. Throughput variation isn't too bad, except for a large dropout in Location C. The real disappointment is the sub 1 Mbps throughput in low signal Locations E and F. I've tested much cheaper wireless routers that have done much better in those locations.
Figure 9: NETGEAR WNDAP350 wireless throughput – 2.4 GHz, 20 MHz mode, downlink
The IxChariot plots for the other 2.4 GHz tests are here:
The simultaneous up and downlink plots are interesting in that they show you don't get higher total bandwidth from running multiple traffic streams. You can also see a pronounced downlink vs. uplink prioritization in the 40 MHz up and downlink plot.
Figure 10 shows the IxChariot plots for the 5 GHz band tests in 20 MHz bandwidth mode. There are no surprises here in that the WNDAP350 failed to be visible at Locations E and F in this band.
Figure 10: NETGEAR WNDAP350 wireless throughput – 5 GHz, 20 MHz mode, downlink
Once again, running simultaneous up and down traffic in 5 GHz didn't yield higher total bandwidth and pronounced downlink vs. uplink prioritization can again be seen in the 5 GHz, 40 MHz up and downlink plot.
I ran a Wireless Performance Table for the WNDAP350 and the only other dual-band N APs in the Wireless Charts, the D-Link DAP-2553 and DAP-1552. Note that both D-Links are selectable dual-band (one radio) while the WNDAP350 is simultaneous dual-band (two radios). D-Link positions the DAP-2553 as a business-class product, while the DAP-1522 is consumer grade.
The WNDAP350 wins only when running 40 MHz mode uplink and also posts the highest 2.4 GHz throughput of the group in that mode: 80 Mbps. But overall, the DAP-2553 delivers higher overall throughput and consistently better results in weak signal locations E and F.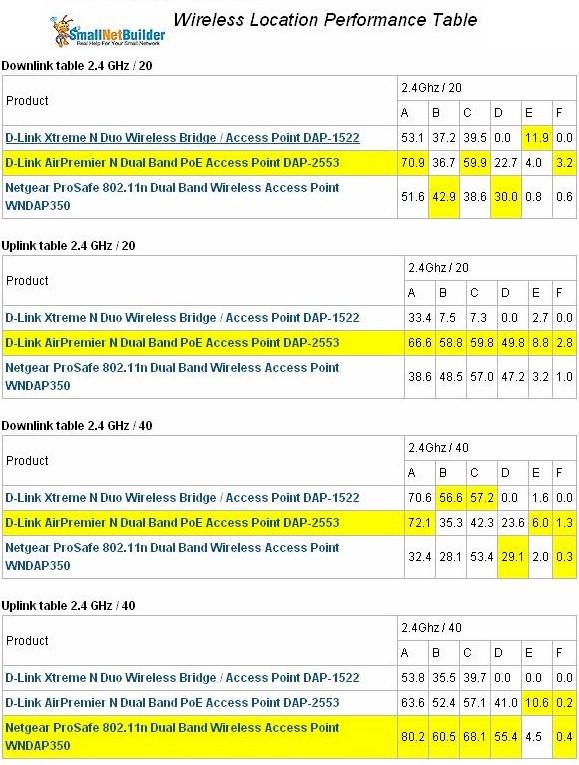 Figure 11: Wireless Performance Comparison Table – 2.4 GHz
Figure 12 shows two wins and two losses in the 5 GHz band comparison. The highest speed that the WNDAP350 could muster here was only 65 Mbps (Location D, downlink, 40 MHz mode), which the DAP-2553 beat handily with 93 Mbps (Location A, up and down, 40 MHz mode).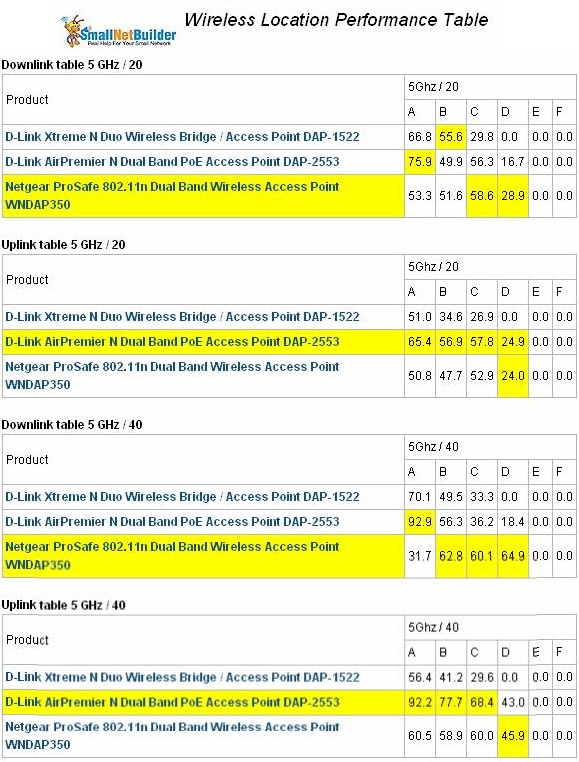 Figure 12: Wireless Performance Comparison Table – 5 GHz
Overall, this is pretty disappointing performance for a top-of-line product. But I should note that the design is now somewhat dated and there have been no firmware updates since the product was launched last November (or at least none posted on NETGEAR's support site).
I also checked that the WNDAP350 properly limited connect rates to 802.11G's 54 Mbps maximum when using WEP or WPA-TKIP wireless security.
Use the Wireless Charts to further compare and explore the WNDAP350's performance.
Closing Thoughts
The good news is that the street price has come down on the WNDAP350 to around $230, which is almost half its original MSRP. But running a Price vs. Performance plot (Figure 13) shows the WNDR3700 handily beating the WNDAP350 and for about $100 cheaper.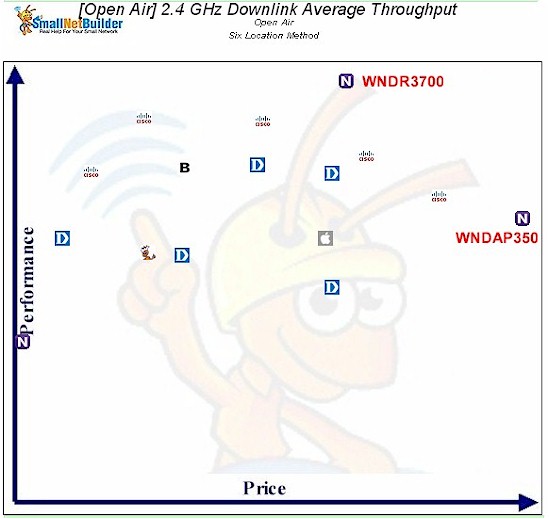 Figure 13: Price vs. Performance – dual-band routers and APs
The WNDR3700 won't get you the WNDAP350's sturdy metal case, PoE, lifetime warranty and option for connecting higher-gain antennas for the 2.4 GHz radio. But if maximum wireless performance is your primary concern, the WNDAP350 is not your best choice.