PROMISE Technology today announced a dual-drive NAS that supports Digital Living Network Alliance (DLNA) UPLOAD.
The SmartStor ZERO allows content to be simply uploaded to SmartStor ZERO via DLNA protocols. PROMISE is also releasing DLNA Digital Media Controller (DMC) software for Windows Mobile, Android and iPhone to facilitate content upload, download, control point, digital media player and digital media server functionality. Facebook Upload is also supported.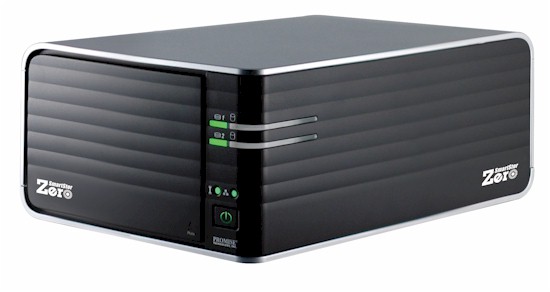 SmartStor ZERO includes 1 or 2 hard drives and is simple to set up. Unpack, power-on, install the ON software and the rest is completely automatic. ON will map an open network share and allow instant access for data backup and DLNA media sharing via digital media players. SmartStor ZERO also functions as an iTunes Media Server.
The ZERO will start shipping this quarter at MSRP's starting at $279.