TRENDnet seems to be the only company that realizes that three-stream N routers need to connect to something besides notebook computers.
It today announced the TEW-687GA 450Mbps Wireless N Gaming Adapter. The adapter will connect at up to 450 Mbps link rates when paired with a three-stream N router in 40 MHz channel bonded mode. It has a Gigabit Ethernet port and supports Wi-Fi Protected Setup for easy secure connection. Since "dual-band" isn't in the product name, we'll assume that it's single band (2.4 GHz) only.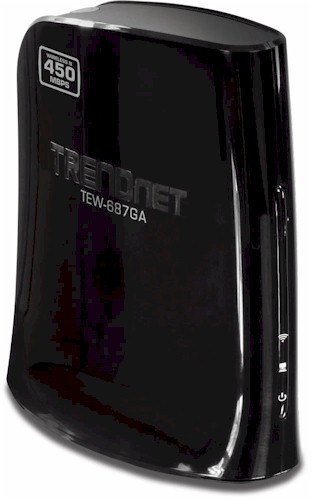 The MSRP for the TEW-687GA is $149.99 and shipments start later this month.
To perhaps pair with the TEW-687GA, TRENDnet also introduced the first available concurrent dual-band 450 Mbps router. The TEW-692GR 450Mbps Concurrent Dual Band Wireless N Router connects both 2.4 and 5 GHz clients simultaneously, has one Gigabit WAN and four switched Gigabit LAN ports and supports WPS security.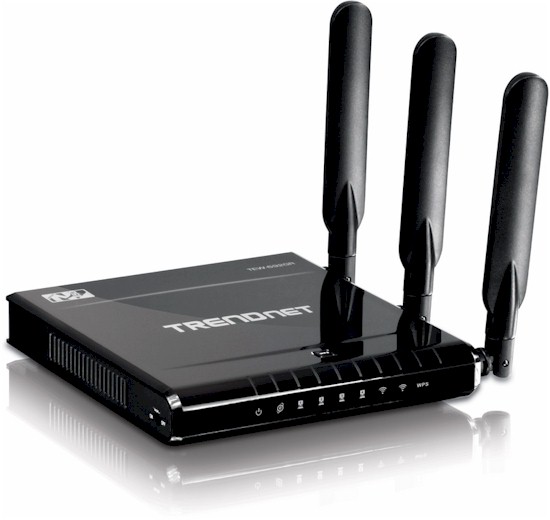 MSRP is $249.99 and it is supposed to start shipping in April.