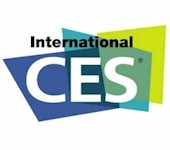 NETGEAR's CES 2011 announcements include new wireless routers, powerline adapters and updated Push2TV Adapter.
Consumer Products
Leading off its new crop of wireless routers is the WNDR3800 N600 Wireless Dual-Band Gigabit Router – Premium Edition. This next generation of the WNDR3700 is a simultaneous dual-band N router with tweaks to its built-in USB drive sharing features.

WNDR3800
The new USB drive serving features include improved performance, USB printer sharing, remote file access via ReadyShare Remote, DLNA certified media serving and can be used to expand Tivo storage and serve as Apple Time Machine storage. MSRP is $179.99 with shipments starting next quarter. Note that the WNDR3800 comes bundled with a new NETGEAR Genie "home network dashboard" application.
Next is the WNDR4000 N750 Wireless Dual Band Gigabit Router. It's also a concurrent dual-band N router with many of the same base features shared by the WNDR3700 and WNDR3800. But its 5 GHz radio only supports three-stream N connections for a maximum connect rate of 450 Mbps when used with three-stream N clients (which NETGEAR did not announce). MSRP is $179.99 with shipments starting this quarter.

WNDR4000
Going in a different direction, but building on the WNDR3700 platform is the is the DGND3700 N600 Wireless Dual-Band Gigabit ADSL Modem Router. It shares the WNDR3700's features (four-port Gigabit switch, ReadyShare USB sharing, Guest Networks, etc. but sports a built-in ADSL modem. MSRP is $199.99 with shipments starting next quarter.
It may look a little funny, but the WNXR2000 N300 Wireless Router with Powerline AV joins a single band N router (I'm assuming the WNR2000 [reviewed]) with a combination HomePlug AV adapter / power supply module. The result is a single-band 802.11n router with Ethernet and HomePlug AV powerline connectivity. It ships this month at $119.99 MSRP.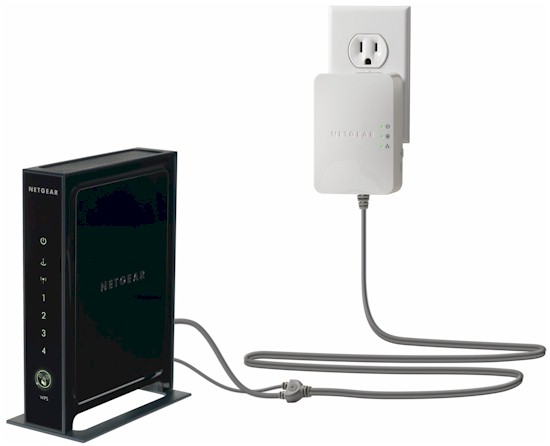 WNXR2000
Moving away from routers to other networking introductions, the PTV2000 Push2TV HD TV adapter is NETGEAR's follow-up to its PTV1000 wireless video streamer introduced last CES. The new version supports full 1080p HD at 30 fps, but still only works with computers with Intel WiDi compatible wireless. It ships this month at $119.99 MSRP.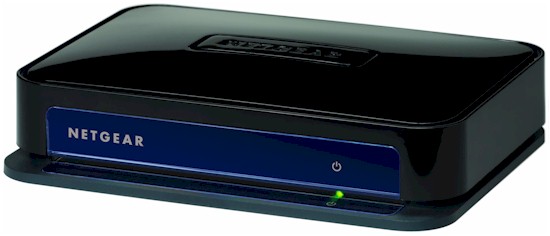 PTV2000
A little sibling to the WN2000RPT [reviewed], the WN3000RP Universal WiFi Range Extender is a wireless repeater (no WDS required) in wall-wart form-factor. The presumably 2.4 GHz N repeater comes out in March at a $99.99 MSRP.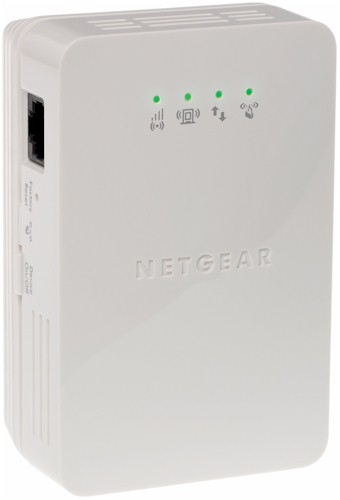 WN3000RP
To even further expand its already wide powerline family, NETGEAR is adding the XAVB5004 Internet Adapter for Home Theaters and XAVB2101 Powerline AV 200 Nano Adapter Kit. The XAVB5004 bundles a new four-port 500 Mbps powerline adapter with what looks like an XAV5001 Powerline AV 500 adapter. The kit will list at $169.99 when it's available in March.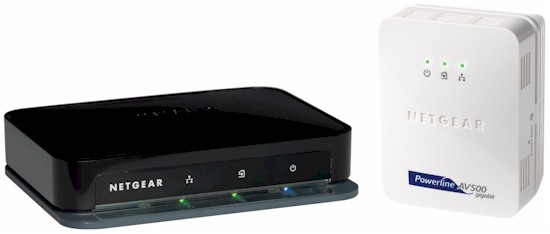 XAVB5004
The XAVB2001 solves the problem of outlet-hogging powerline adapters. You get two of the compact 200 Mbps HomePlug AV adapters in the kit, which also comes out in March at a $139.99 MSRP.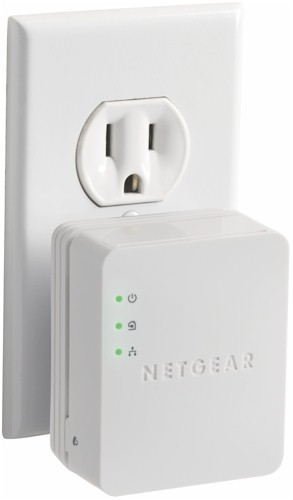 XAVB2101
Service Provider Products
NETGEAR announced new products available to service providers only. So no pricing or availability info was given.
The MBR1000 Mobile Broadband router unfortunately shares the same model number with a CradlePoint product. The brief description in the NETGEAR release says only that it supports both 3G/4G and Ethernet WAN connections and that it can provide an "instant WiFi Internet hot spot". I since learned that the WWAN modem is built in and that it just needs a SIM card to get it up and running on Verizon's LTE 4G network.
The VEVG3700 OSGi-enabled VDSL2 and GigE dual WAN gateway can be used in DSL, FTTH or DOCSIS networks. Its features include Gigabit Ethernet and WiFi Dual Band network support, built-in CAT-iq DECT base station with wired VoIP lines and DLNA /UPnP server.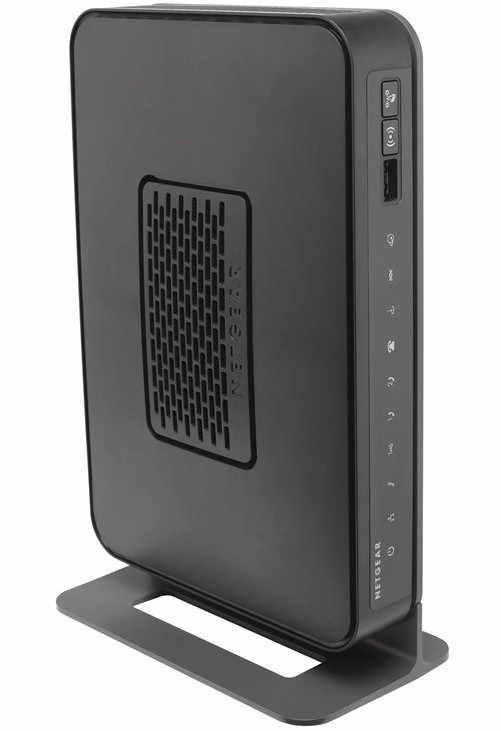 VEVG3700
Also for ISPs wanting to also provide phone service, NETGEAR has added the DHH1000 Digital Home Hub, which includes a VDH1000 DECT handset and VDB1000 DECT handset and charging base. The DHH1000 has the same features as the VEVG3700, plus an ADSL-2+ WAN connection. The VDH1000 and VDB1000 are cordless 1.8/1.9GHz DECT products with LCD display.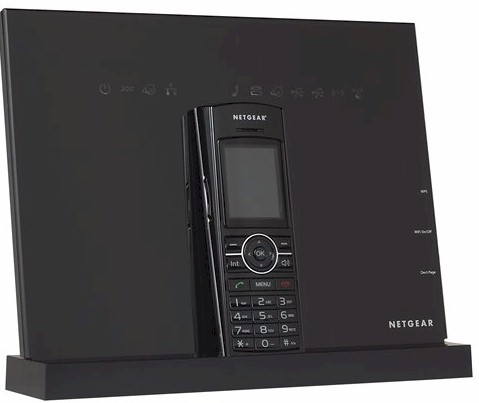 DHH1000
Also announced is the CG3202 DOCSIS 3.0 Dual Band WiFi cable gateway, whose name will have to say it all, since there were no other details provided.This product is also available for EuroDOCSIS 3.0 as the CG3302.
Finally, NETGEAR announced its first home security products, including the tablet-like HSS101 Android based Home Security Screen and HSC101 IP camera with night vision and motion detection features.