TRENDnet has been spacing out its CES news, so here's the latest group.
If you've been looking for a wall-wart access point that connects via 200 Mbps HomePlug AV and its faster 500 Mbps cousin, you've found it in the TPL-410AP 500Mbps Powerline AV Wireless N Access Point.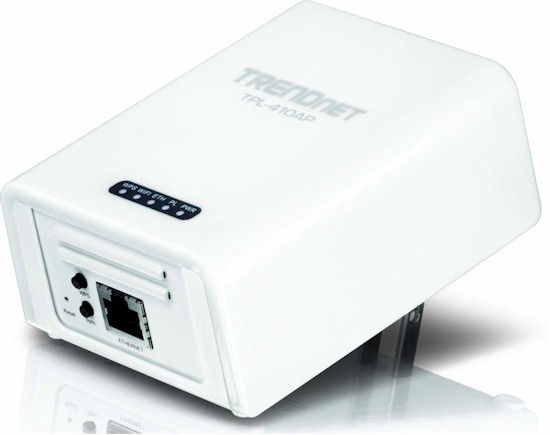 The single-band 2.4 GHz N radio supports Access Point, Access Point Client, and Wireless Distribution System (WDS) modes with Wi-Fi Protected Setup (WPS), 4 SSIDs and WMM features. MSRP for the TPL-410AP is $179.99 and it's due out this May.
If 3G routers are more to your taste, you may like the TEW-656BRG 3G Mobile Wireless N Router. It works with compatible Sprint, AT&T, Verizon, or other USB 3G / 3.75G modems. This new mobile router is a follow-up to last year's TEW-655BR3G with no battery for a lighter USB-powered design and built-in hook for hanging the little guy from your notebook's screen. MSRP for the TEW-656BRG is $69.99 and it's due out this April.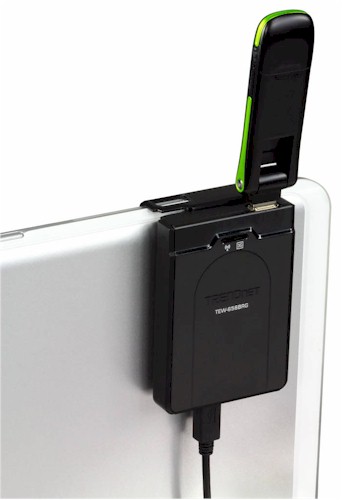 Finally (I think), TRENDnet announced that all its unmanaged Ethernet switches now have power-saving "green" ports. The 40 to 70% power savings doesn't make much difference for small port counts, but can help cut power bills and heating load for fully-loaded and busy 16 and 24 port switches.
There is no cost difference for going green and the technology will even find its way into some of TRENDnet's routers including the TEW-691GR 450Mbps Wireless N Gigabit Router, TEW-673GRU 300Mbps Concurrent Dual Band Wireless N Gigabit Router and others.