Seagate just announced new mobile storage and NAS products at CES.
Seagate Central Shared Storage is positioned as part of Seagate's home NAS line. The new NAS is designed to back up mixes of Windows and Mac OS X computers and back up photos and videos directly from Facebook.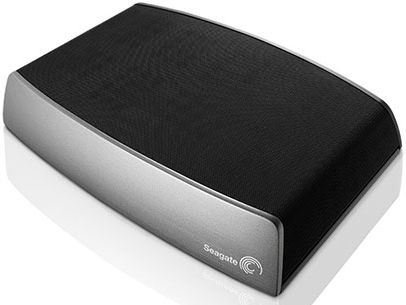 Seagate Central Shared Storage
Central also has a built-in DLNA media server to stream music, video and pictures to compatible players. It's also Apple AirPlay compatible and has free apps for accessing content from Samsung Smart TVs and Blu-ray players, Apple iOS devices, Amazon Kindle HD and Android mobile devices.
Seagate Central Shared Storage will be available in March in 2TB ($189.99), 3TB ($219.99) and 4TB ($259.99) capacities. Prices are MSRP.
For mobile users, the new Wireless Plus mobile drive is designed to wirelessly stream content to up to eight smartphones or tablets via mobile Seagate Media apps for Apple iOS, Android and Kindle Fire HD devices. Wireless Plus also has a DLNA server, supports Apple AirPlay and has an app for Samsung Smart TVs and Blu-ray players.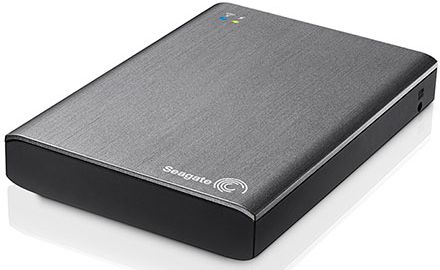 Seagate Wireless Plus
The Wireless Plus has a 1 TB drive and removable USB 3.0 dock to speed up loading your content. Seagate did not provide wireless specs, but it's safe to assume it's a 2.4 GHz N device.
The Wireless Plus is available now and has an MSRP of $199.99.