TRENDnet usually likes to space out its CES announcements and released the first batch this morning.
The company is finally shipping its TEW-812DRU AC1750 Dual Band Wireless Router that it announced last June at Computex. Like virtually all "AC1750" routers, it has Gigabit ports, supports maximum link rates of 1300 Mbps in 5 GHz and 450 Mbps in 2.4 GHz. Unfortunately, it has only one USB port for storage and printer sharing and it's only USB 2.0.
Other features are IPv6 support, parental controls, guest networks and FTP and SAMBA file sharing.
It's also priced a bit high at $229.99 MSRP, but will start shipping by the end of this month.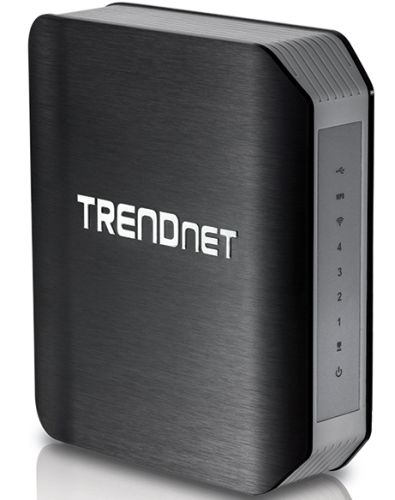 TRENDnet TEW-812DRU AC1750 Dual Band Wireless Router
TRENDnet introduced a lot of IP cameras last year. Among them were the TV-IP851WIC and TV-IP851WC day/night and day-only versions of the same PTZ Cloud camera announced in June. Today, TRENDnet's announcing that they will soon ship.
Both can be accessed via TRENDnet's Cloud service that requires no dynamic DNS sign-up or router port forwarding. You do, however, have to find a computer with a CDROM drive on it to run the setup program. Once you get set up, you can view and control the cameras from any web browser or free iOS and Android apps. TRENDNet also throws in management software that you'll probably want to use if you have a bunch of them.
Both cameras can pan 340° side-to-side and 115° up and down and provide 640 x 480 (VGA) video at up to 20 frames per second (fps). Other features include one-way audio, adjustable lens, motion detection recording, scheduled recordings, email alerts, pan / tilt Auto-Patrol, date and time overlay and 4X digital zoom. Both cameras connect via 10/100 Ethernet (no PoE) or built-in 2.4 GHz 802.11bgn N150 wireless.
The TV-IP851WC and TV-IP851WIC are supposed to start shipping later this month at MSRPs of $209.99 and $239.99, respectively.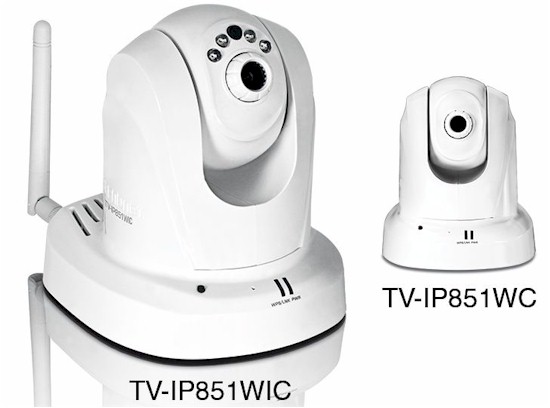 TRENDnet TEW-812DRU AC1750 Dual Band Wireless Router
Last up is the TPL-407E Powerline 500 AV Nano Adapter with Built-In Outlet, which pretty much describes the product. It is shipping now for $69.99 MSRP for one and next month for $124.99 for the TPL-407E2K kit of two.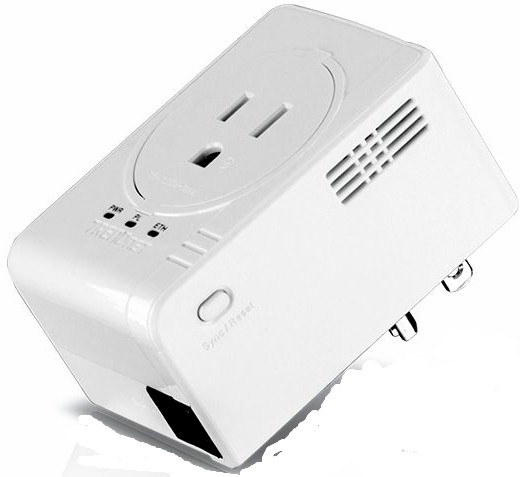 TRENDnet TPL-407E Powerline 500 AV Nano Adapter with Built-In Outlet