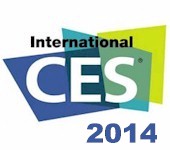 TRENDnet's first CES 2014 announcements are 1000 Mbps powerline adapters and its first AC1900 router.
TRENDnet's TPL-420E2K Powerline 1000 Adapter Kit is the first AV2 MIMO adapter we've seen. It's a kit of two HomePlug AV2 adapters based on Qualcomm's QCA7500 chipset that was announced in October.
The QCA7500 uses all three AC mains wires (hot, neutral and ground) to reach its maximum Gigabit link rate. It can also be used in older homes with no ground wire and will revert to its SISO mode that has a maximum 600 Mbps link rate. The Powerline 1000 adapters are backward compatible with HomePlug AV 200 and 500 products, operating at their lower link rates.
The TPL-420E2K comes with a three-year limited warranty and will list at $169.99 when it ships in June.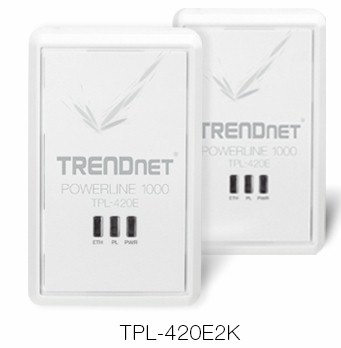 TRENDnet Powerline 1000 Kit
The company also announced its first AC1900 class router, the TEW-818DRU AC1900 Dual Band Wireless Router. Like other AC1900 routers, it supports a 1300 Mbps maximum 5 GHz link rate and 600 Mbps maximum 2.4 GHz link rate when used with devices that support Broadcom's non-standard TurboQAM technology.
Other features include Gigabit WAN (1) and switched LAN (4) ports and one each USB 2.0 and 3.0 ports for storage sharing.
The TEW-818DRU starts shipping in February, listing at $259.99.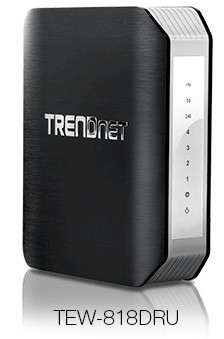 TRENDnet AC1900 Dual Band Wireless Router