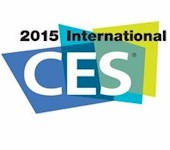 The HomePlug Alliance released AV2 news at CES 2015
The Alliance announced the first HomePlug AV2 Certified products and availability of the HomePlug AV2 Certification program for powerline home networking products.
Some of the key advancements in HomePlug AV2:
Ideal backbone for hybrid home networks that must evolve to carry large amounts of data for Ultra HD Video and IoT applications.
Support for MIMO with beamforming – Doubles rate coverage
Whole-home coverage with repeater functionality
Power save modes (Active, Standby and Idle)
Complete interoperability without degradation with HomePlug AV and HomePlug Green PHY devices
Enhanced support for Multiple Dwelling Unit (apartment) environments to maximize throughput of neighboring networks.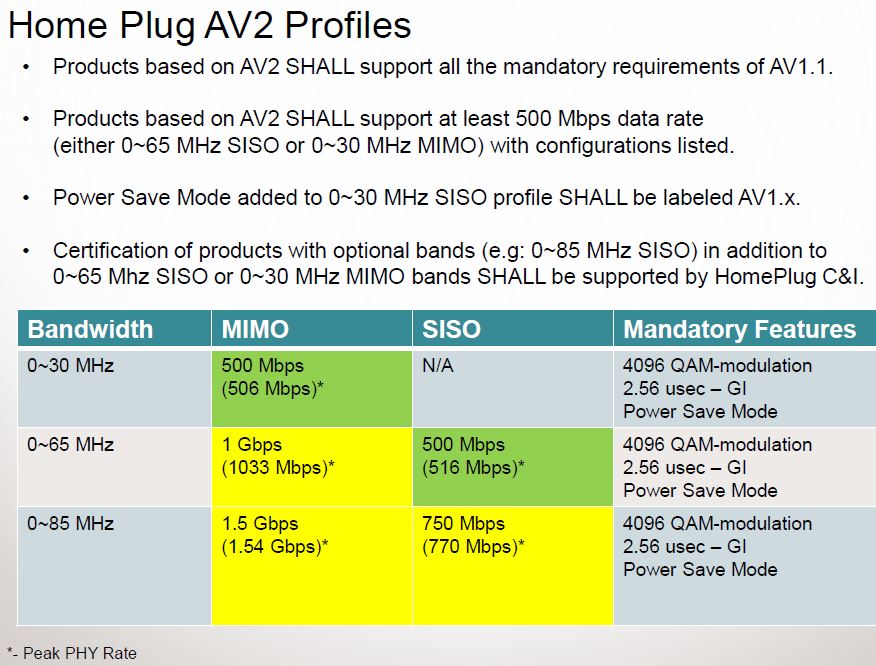 HomePlug AV2 profiles
HomePlug Alliance Sponsor members Broadcom and Qualcomm Atheros are supporting the launch with products in the interoperability test bed and a demo in the HomePlug Alliance meeting room this week during CES 2015.