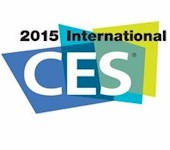 QNAP is previewing AMD-based NASes at CES 2015.
The TVS-X63 line includes four-bay TVS-463, six-bay TVS-663 and TVS-863 / 863+ models shown below.
All run on a quad-core 2.4 GHz AMD Steppe Eagle x86-based SoC with 4 GB RAM and have four Gigabit Ethernet, two USB 2.0, three USB 3.0 and one HDMI ports. The AMD processor supports hardware-based encryption and video transcoding.
The -663 and -863 support an optional 10 GbE card via one built-in PCI-e slot. The TVS-863+ comes with 8 GB of RAM and with 10 GbE installed.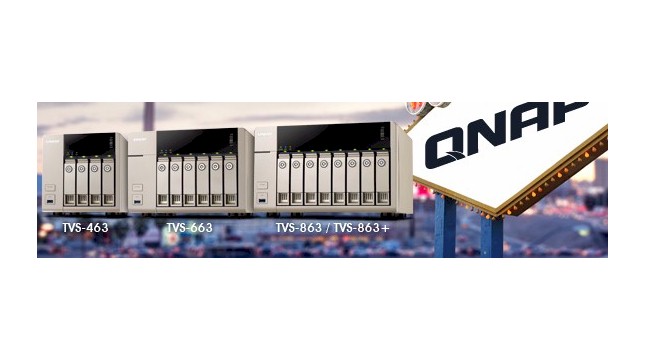 QNAP CES 2015
All models are already up on Amazon, priced at $799, $999, $1199 and $1349 for the four, six, eight and eight + models respectively.
QNAP will also be demonstrating new features in its upcoming QTS 4.2 NAS OS. Demonstrations include Connected Home integration with Crestron, RTI, and AMX and new enterprise features including Snapshot for Volume and iSCSI, Snapshot Replica, Central Management System and Snapshot agent for Windows VSS.