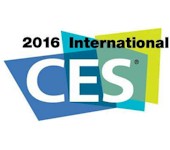 TP-LINK announced four routers, including the first router with a 60 GHz radio and one with ZigBee and Z-Wave built in.
The Talon AD7200 Multi-band Wi-Fi Router is a 4×4 Qualcomm-based MU-MIMO enabled AC2600 class router with an integrated single-stream 802.11ad radio supporting a 4600 Mbps maximum link rate.
This doesn't sound very exciting described this way, so the AD7200 class moniker has been created to describe this new router class. The Talon supports maximum link rates of 800 Mbps in 2.4 GHz, 1733 Mbps in 5 GHz and 4600 Mbps in 60 GHz, which total 7200 Mbps, with the requisite rounding up.
Other hardware features include 1.4 GHz dual core Qualcomm processor, eight external antennas (non-upgradeable), two USB 3.0 ports for storage and printer sharing, Gigabit Ethernet WAN (1) and switched LAN (4) ports.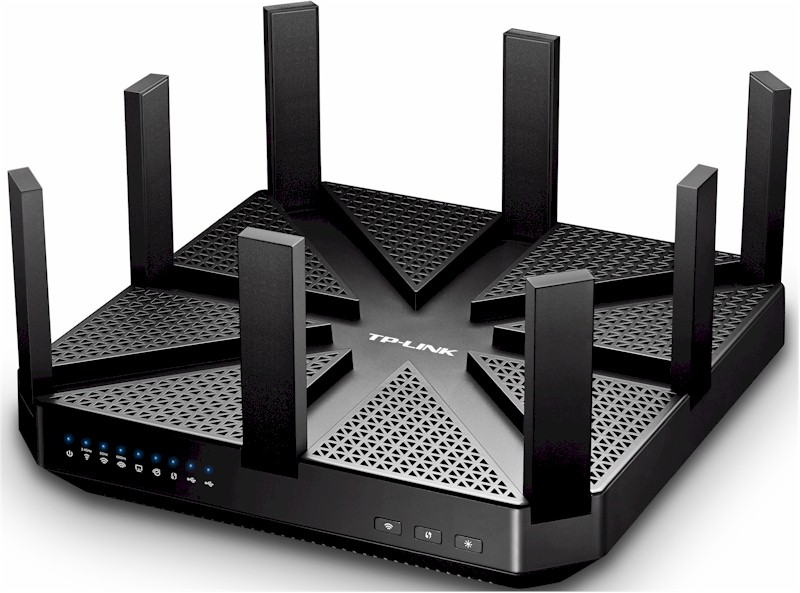 TP-LINK Talon AD7200 Multi-band Wi-Fi Router
The AD7200 will support many features of TP-LINK's standard router OS including guest networks, parental controls and beamforming. It will also support TP-LINK's companion iOS and Android Tether apps that provide a subset of router monitoring and configuration controls on mobile devices.
TP-LINK did not announce any companion 802.11ad adapters or cite any products supporting 802.11ad that could be used with the routers. However, a TP-LINK spokesperson has this reponse to our query about 802.11ad devices: "TP-LINK is looking at developing 802.11ad adapters, but the future product roadmap is still to be determined. We suspect that a number of devices that support 11ad will be announced at CES and in the coming year".
TP-LINK says the AD7200 will be in U.S. stores in "early 2016". Pricing was not announced.
In another first, at least for TP-LINK, the company announced the SR20 Smart Home Router with Touchscreen. This is an AC1900 class router with built-in ZigBee and Z-Wave radios that the company has designed as the hub for its "full line" of upcoming home automation devices.
TP-LINK said its Smart Home devices family will include HD day/night security cameras, tunable Wi-Fi lightbulbs, smart plugs and a smart switch with energy monitoring.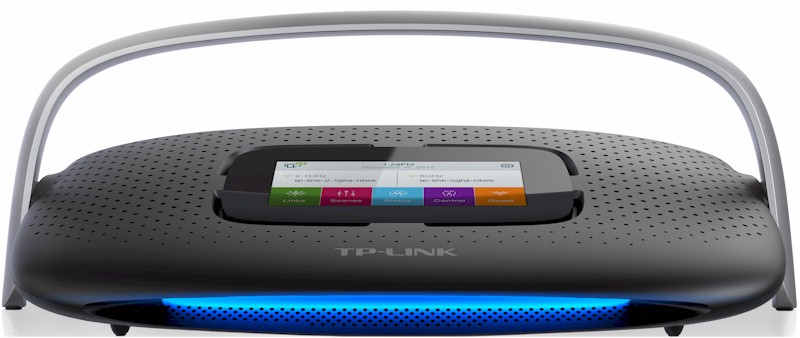 TP-LINK SR20 Smart Home Router with Touchscreen
The integrated 4.3" color touchscreen
provides a control and monitoring interface in addition to standard web browser and "Kasa" iOS and Android mobile apps.
Router hardware specs include 1 GHz dual-core processor, Gigabit Ethernet WAN (1) and switched LAN (4) ports, USB 2.0 and 3.0 ports for storage and printer sharing and SD storage slot for storing network camera video and other data. The simultaneous dual-band AC1900 class Wi-Fi radios support maximum link rates of 600 Mbps in 2.4 GHz and 1300 Mbps in 5 GHz.
Pricing and availability were not announced for either the SR20 or companion smart home devices.
Moving along to more established router classes, TP-LINK announced two Broadcom-based MU-MIMO routers. The Archer C5400 Tri-Band Gigabit Router sports the same maximum link rates as AC5300 class routers already shipping from NETGEAR and ASUS, i.e. 2167 Mbps on each of its two 5 GHz radios and 1000 Mbps on the single 2.4 GHz. As with other Broadcom 4×4 routers, these top rates are available only when used with Broadcom devices supporting 1024-QAM modulation.
Other features include dual-core 1.4 GHz processor and Wi-Fi co-processors in each radio, Smart Connect support, Gigabit Ethernet ports (1 WAN, 4 switched LAN), storage and printer sharing via USB 2.0 and 3.0 ports, guest networks and companion "Tether" iOS and Android apps.
The Archer C5400 is expected to start shipping in Q2, with pricing T.B.D.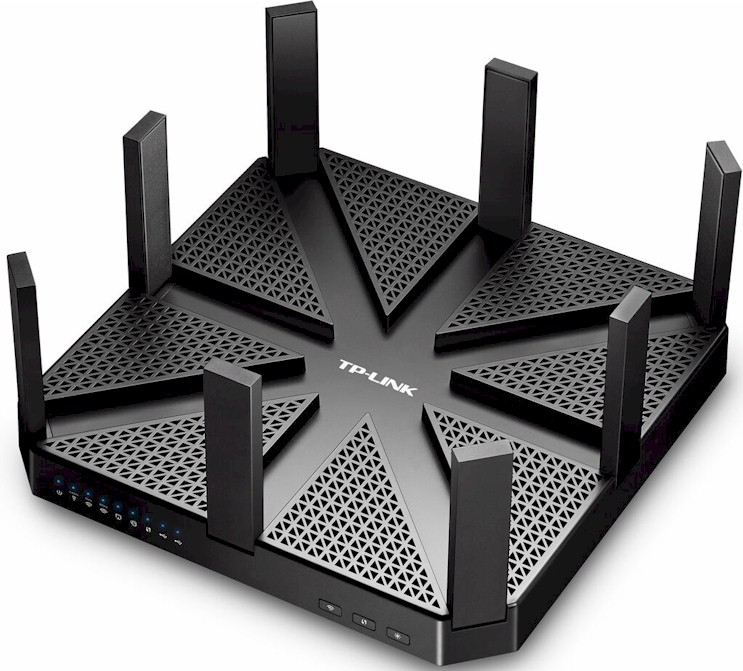 TP-LINK Archer C5400 Tri-Band Gigabit Router
Last up is the Archer C3150, basically a single 5 GHz radio version of the Archer C5400, with the same maximum link rates. TP-LINK has thrown its hat in with D-Link in using the AC3150 class designation. ASUS' equivalent two radio 4×4 Broadcom-based RT-AC88U and RT-AC3100 use AC3100.
The Archer C3150 has the same feature set as the Archer C5400, except for Smart Connect. It starts shipping sometime before March, with price also T.B.D.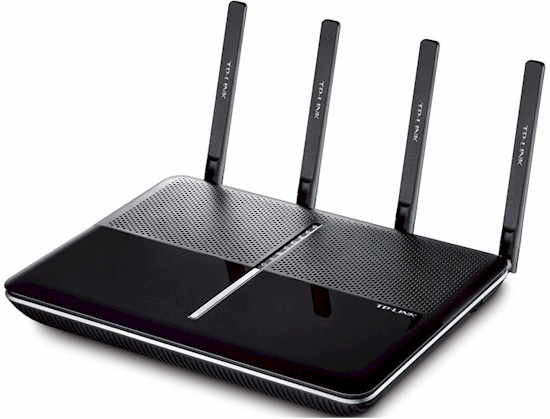 TP-LINK Archer C3150 Wireless Dual-Band Gigabit Router