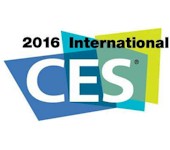 TRENDnet has announced an AC1900 USB adapter at CES 2016.
TRENDnet's TEW-809UB AC1900 USB Adapter supports speeds up to 1300 Mbps on 5 GHz and 600 Mbps on 2.4 GHz. The adapter features four detachable, high-gain antennas and includes high-performance amplifiers and supports standard 802.11ac beamforming.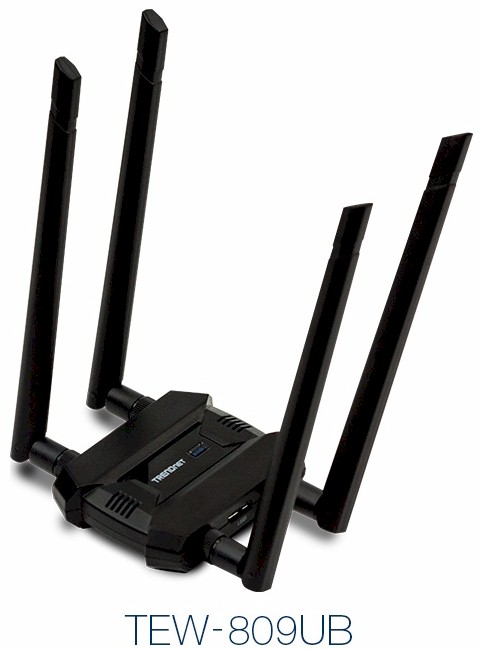 TRENDnet TEW-809UB AC1900 USB Adapter
The TEW-809UB will be supported by Windows and MacOS when it ships in "early spring 2016" for $109.99 MSRP.
TRENDnet also announced yesterday that it has started shipping its TEW-827DRU AC2600 StreamBoost MU-MIMO Wi-Fi Router that was announced a year ago at CES 2015. U.S. MSRP is $274.99.