Not to be outdone by its networking competitors, Asus announced two mesh networking products at CES. Both are 2×2 AC1300 router / access points; the HiveSpot has a third dedicated 5 GHz backhaul radio, the HiveDot does not.
HiveDot mesh Wi-Fi systems are composed of three to five nodes, with one node designated as a router and the remaining nodes as "slaves". Optionally, for homes with existing routers, the Hive system can be configured to operate as access points only.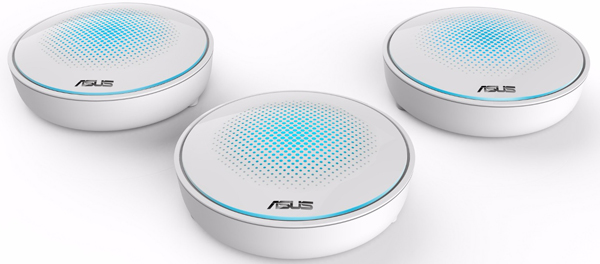 Asus HiveSpot Three-Pack
Additional features include a Hive mobile app for installation and management, and a Smart Family Insights function for parental controls. For HiveSpot, Asus includes AiProtection, a Trend Micro-based security suite designed to block and neutralize online threats.
Price and availability was not announced.