D-Link entered the mesh networking playing field at CES 2017 by introducing two new Wi-Fi products: the Covr Wi-Fi System (DKT-883) and Covr PowerLine Wi-Fi System (DHP-W732AV). Powered by Wi-Fi SON technology from Qualcomm, both systems provide "seamless" roaming capabilities under a single SSID as users move from one access point to another.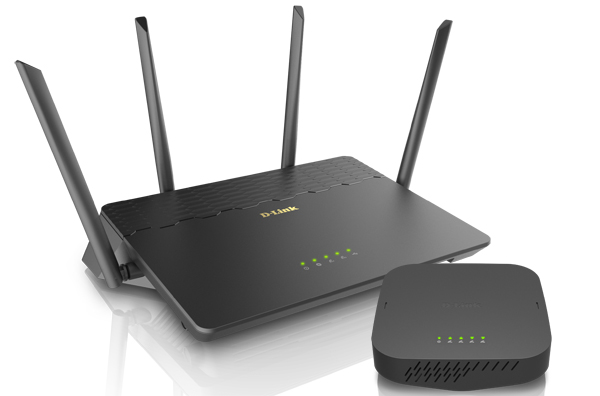 D-Link Covr Wi-Fi System
The DKT-883 is D-Link's second run at the Wi-Fi "mesh" market. It was actually one of the early entrants with its DKT-891 Unified Home Wi-Fi Network Kit with Adaptive Roaming Technology announced at CES 2016. But D-Link decided not to go forward with the product, which had a $370 MSRP.
The DKT-883 takes a router / extender approach, similar to NETGEAR's Orbi and Ubiquiti Networks' Amplifi vs. the multi-point mesh architecture used by eero and Luma. It includes a full-featured AC2600 4×4 dual band MU-MIMO router (DIR-883) and AC1300 2×2 Gigabit Wi-Fi Extender (DAP-1655). Performance-wise, the DIR-833's maximum link rate at 5 GHz is 1733 Mbps and 2 GHz is 800 Mbps, while the DAP-1655's is 867 Mbps at 5 GHz and 400 Mbps at 2.4 GHz. The pair does not use a dedicated Wi-Fi backhaul, instead sharing the 2.4 and 5 GHz radios with client connections.
D-Link said the system can support multiple DAP-1655 extenders, which, for now, connect only via Wi-Fi. Ethernet backhaul connection is also planned, but with no timeframe given.
D-Link's DHP-W732AV Covr Powerline Wi-Fi System is made up of two DHP-W730AV AV2 1300 adapters. It is designed to be used with existing home routers to extend wireless coverage with smooth roaming using a single SSID. Each adapter contains an AC1300 class simultaneous dual-band Wi-Fi radio and HomePlug AV2 1300 powerline adapter. The radio supports maximum link rates of 400 Mbps in 2.4 GHz and 867 Mbps in 5 GHz, MU-MIMO is also supported on the 5 GHz band.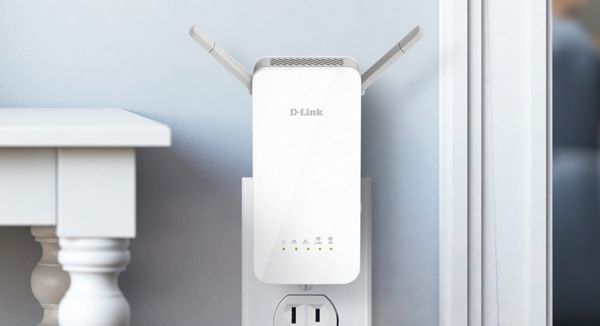 One of two DHP-W730AV powerline adapters in the D-Link Covr PowerLine Wi-Fi kit.
Backhaul connection is done only via powerline. But the DHP-W730AV radios will also join the network formed by the DKT-883 Covr system. Each adapter has a built-in three-port Gigabit switch to connect Ethernet devices.
Both Covr systems support Smart Steering, which automatically connects a device to a router or extender, all depending which of the two devices has a stronger signal, and Dynamic Adaption which uses load balancing to make sure both bands are optimized.
The Covr Wi-Fi System (DKT-883) and Covr PowerLine Wi-Fi System (DHP-W732AV) will be available in Q2 2017 at MSRPs of $299.99 and $199.99, respectively.
D-Link also announced three new HD Wi-Fi cameras; a Full HD 180-Degree Outdoor Wi-Fi Camera (DCS-8700LH), HD 180 Degree Wi-Fi Camera (DCS-8100LH), and HD Wi-Fi Camera (DCS-8000LH). The new cameras are all 802.11n wireless network devices that include night vision, sound and motion detection and HD 720p screen resolution.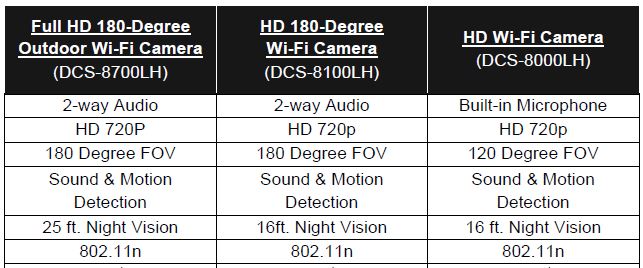 D-Link CES 2017 HD camera key feature summary
The DCS8100LH's key claim to fame is its "under $120" price point, which moves it below the $139.99 list of its DCS-960L predecessor.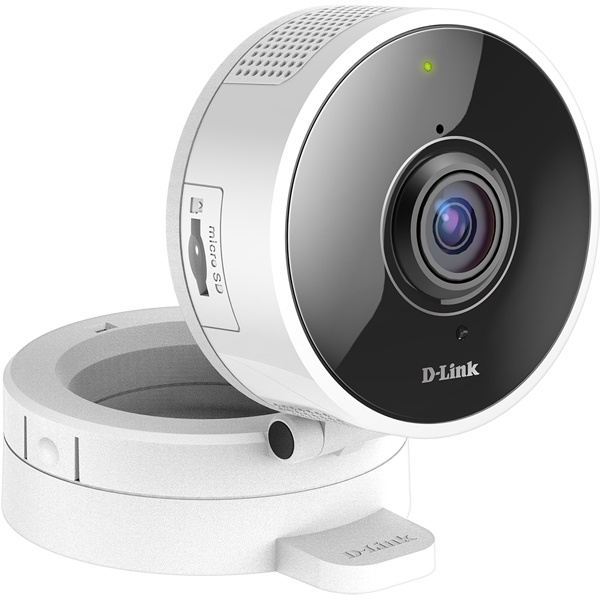 D-Link DCS-8100LH HD 180 Degree Wi-Fi Camera
Price is also a focus for the DCS-8000LH, which includes a built-in microphone for one-way audio, and 120 degree field of view..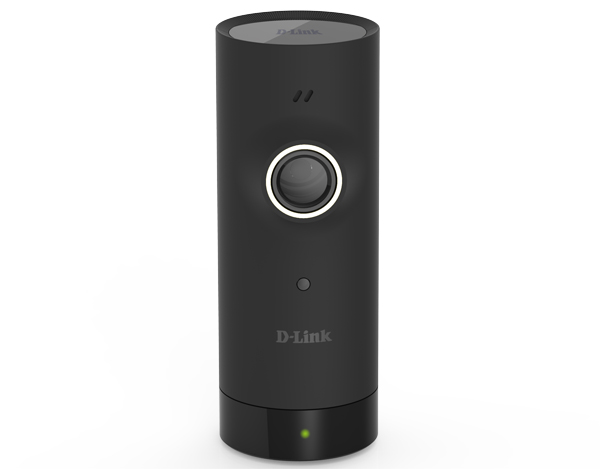 D-Link DCS-8000LH HD Wi-Fi Camera
The most welcome news may be the revamp of D-Link's mydlink app. It now supports both D-Link's cameras and home automation products, which include smart plugs, water and motion sensors. The new app supports local recording to camera microSD cards and free and paid cloud recording options.
Exact pricing for the three new cameras was not provided. However, estimated prices will be under $250, $120 and $69 for the DCS-8700LH, DCS-8100LH, and DCS-8000LH, respectively. All are expected to start shipping in Q2 2017.