Routers
In addition to this morning's Velop Mesh Wi-Fi announcement, Linksys added two more routers to its roster.
The WRT32X MU-MIMO Gaming Router extends Linksys' top-end WRT line, taking aim at gamers looking for a networking edge. It's essentially a WRT3200ACM with Rivet Networks' Killer networking technology built in, black "stealth" styling and a restyled GUI, all calculated to attract gamers like flies to honey.
The WRT32X chassis is a two-radio Marvell-based design with 1.8 GHz dual-core CPU and simultaneous dual-band 3×3 radios supporting MU-MIMO, extra 5 GHz DFS channels and contiguous 160 MHz bandwidth mode. The latter is responsible for the AC3200 classification, doubling the normal three-stream 1300 Mbps 5 GHz band maximum link rate. For most users, the WRT32X will function as an AC1900 class router.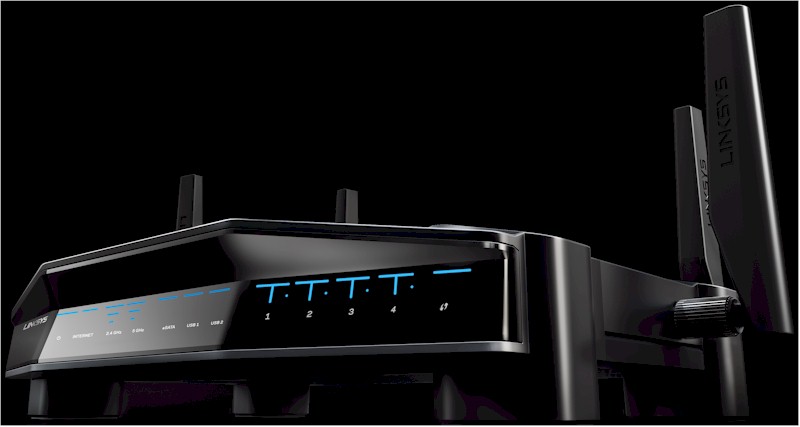 Linksys WRT32X MU-MIMO Gaming Router
The integrated "Killer Prioritization Engine" automatically detects Killer-enabled systems, which include Alienware, MSI, Razer, Gigabyte PC and Xbox. It syncs each system's Killer Network Manager to the WRT32X's Killer engine. This allows the WRT32X to automatically prioritize game traffic and video streams over downloads and other non time-sensitive traffic. Like the WRT3200ACM, the WRT32X is open source "ready" for OpenWRT and DD-WRT distros.
The WRT32X lists for $299.99 with shipment sometime in April.
Linksys' other CES router introduction breaks the $200 barrer for a true tri-radio router. The EA8300 Max-Stream AC2200 Tri-Band MU-MIMO Gigabit Router hits the lower price point by using a 2×2 instead of a 3×3 design to provide maximum link rates of 400 Mbps in 2.4 GHz and 867 Mbps in each of its 5 GHz radios.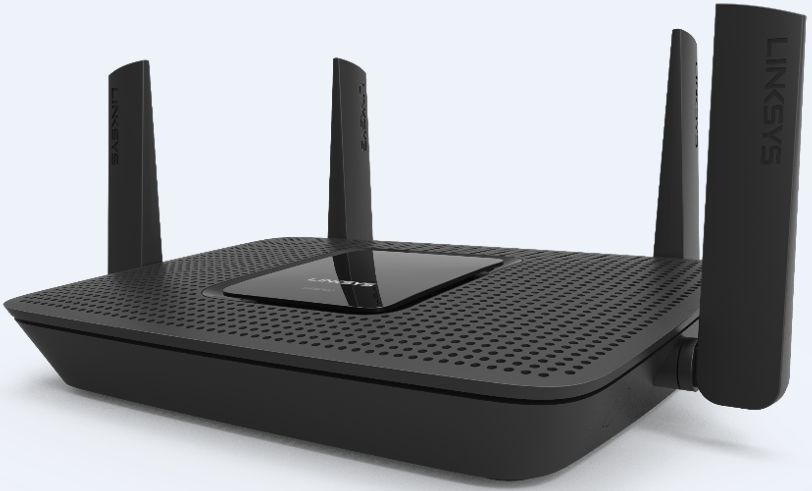 Linksys EA8300 Max-Stream AC2200 Tri-Band MU-MIMO Gigabit Router
The 2×2 design is actually better matched to the capabilities of most of today's mobile devices, so is a smart way to bring down the cost of a tri-radio design. The platform runs on a 720 MHz quad-core ARMv7 compatible processor with 256 MB of DDR3 RAM, 256 MB of flash and Gigabit Ethernet WAN (1) and LAN (4) ports. Seamless roaming, beamforming and airtime fairness as supported in addition to MU-MIMO.
The EA8300 also ships in the spring with a $199.99 MSRP.
Other Products
The CCM3132 DOCSIS 3.1 Cable Modem moves Linksys into the market for serving Gigabit speed cable services. The CCM3132 has two Gigabit Ethernet ports that can be used simultaneously to support up to 2 Gbps downstream throughput.
The cable modem also supports DOCSIS 3.0 service, so you can buy now and be ready when your ISP upgrades to Gigabit class service. The CCM3121 is also certified for Comcast, Charter and Cox services and comes with a 1 year warranty. It will be out this April and list for $199.99.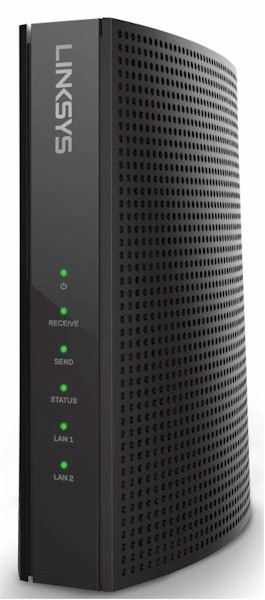 Linksys CCM3132 DOCSIS 3.1 Cable Modem
Last up is the WUSB6400M AC1200 Dual Band USB Adapter with MU-MIMO. It's a 2×2 AC1200 follow-on to the WUSB6100M AC600 USB MU-MIMO Adapter 1×1 AC580 class adapter introduced at CES 2016. It sports a flip-up antenna and USB 3.0 interface and supports maximum link rates of 300 Mbps in 2.4 GHz and 867 Mbps in 5 GHz. It'll list for $59.99 when it ships this spring.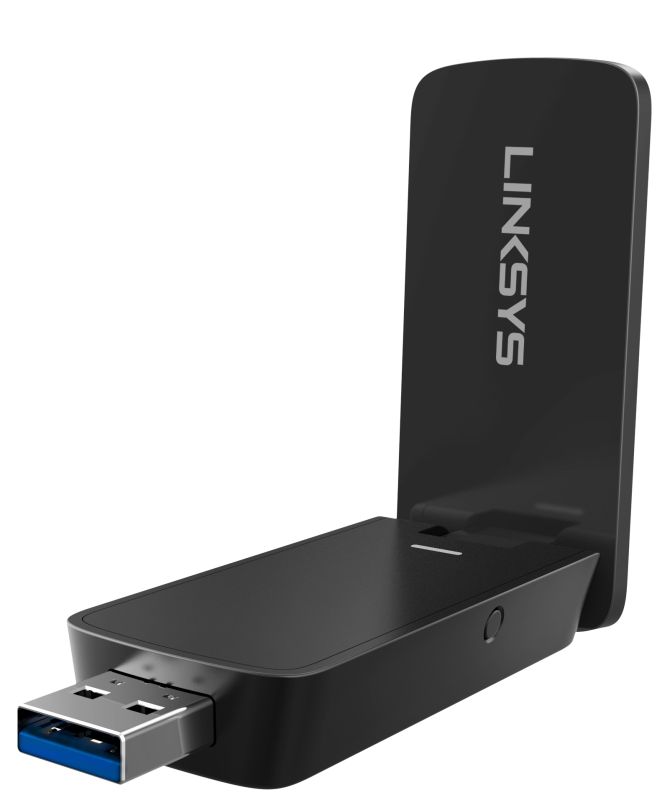 Linksys WUSB6400M AC1200 Dual Band USB Adapter with MU-MIMO