Somebody had to eventually combine a smart speaker with mesh Wi-Fi and it looks like ASUS finally has. The Lyra Voice is a tri-band AC2200 mesh router with built-in microphone and stereo speakers supporting Amazon's Alexa voice assistant.
AC2200 would mean it has three dual-stream radios, one for 2.4 GHz, one for 5 GHz low band (Channels 36-44) and one for 5 GHz high band (Channels 149-165), with maximum link rates of 400 Mbps for 2.4 GHz and 867 Mbps for each 5 GHz radio.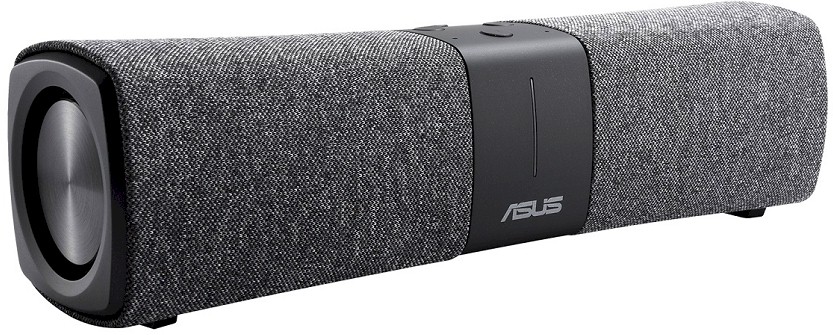 ASUS Lyra Voice
Lyra Voice works with other Lyra nodes to form mesh networks for whole-home Wi-Fi coverage. It also supports IFTTT for other home automation options. There are no details on Ethernet or USB ports.
The second Lyra will give many ASUS fans a real sense of deja vu. Lyra Trio resurrects the pyramid design of the EA-N66, but in the form of a three-stream 802.11ac mesh router in what looks like a white and aqua color scheme that is bound to please the lady of the manor.
ASUS provided no further details, so we don't know whether this is a dual-band or tri-band, how many Ethernet ports it has, yadda yadda.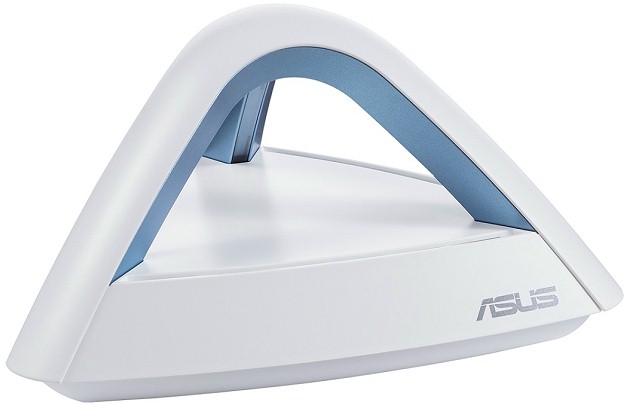 ASUS Lyra Trio
ASUS's last "announcement" isn't really one, since the company already introduced its 802.11ax RT-AX88U at IFA 2017 back in September. But I guess they included it in their CES announcements to officially plant their 11ax flag on American soil.
The router looks awfully like the company's four-stream AC3100 class RT-AC88U, complete with red-accented antennas. The AX88U is said to also sport eight Gigabit Ethernet LAN ports and will support both downlink and uplink MU-MIMO. The last point is interesting, since all 11ax chipmakers have said that uplink MU-MIMO won't be initially supported and is likely to not appear until 11ax "Wave 2".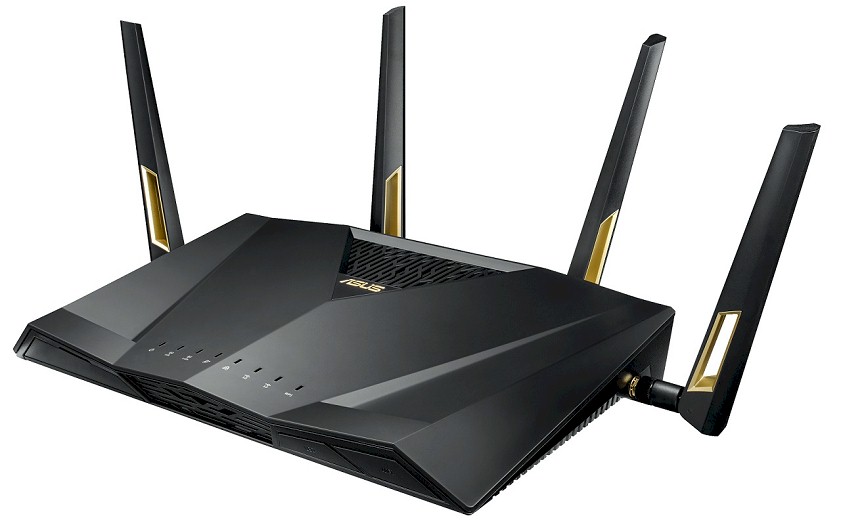 ASUS RT-AX88U 802.11ax Router
ASUS says all three products will be available in "1H 2018" with pricing announced at launch.