Linksys continues to evolve its Velop Whole Home Wi-Fi product line with the addition of a less expensive member. The Velop Dual-Band Whole Home Wi-Fi Mesh System has all the features of the original tri-band Velop, minus the second 5 GHz radio.
The new Velop maintains the squarish pillar form factor of the original but chops it down a bit and drops the second 5 GHz radio to yield a shorter, less expensive (we assume…Linksys hasn't set pricing yet) Velop alternative.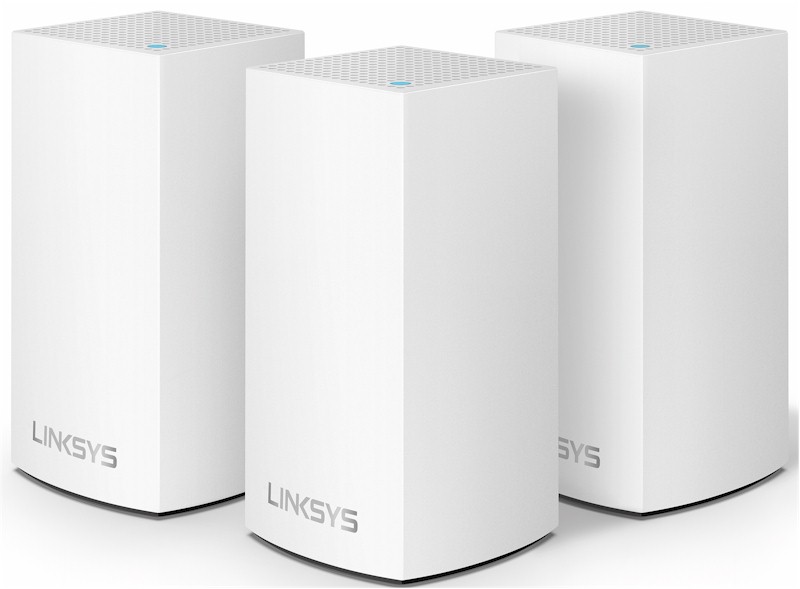 Linksys Velop Dual-Band
The two-stream AC1300 class product will be available in three, two and single pack options sometime this spring, with pricing announced then. The new dual-band nodes play nicely with the original tri-bands and vice versa.
Also in the spring, all Velops will get three enhancements via free firmware upgrade. Client steering by node is said to use "distance", we assume in the form of signal level, to proactively steer a client to a node providing better performance.
Backhaul (node-to-node connection) management is also getting spiffed up with automatic connection optimization and healing. So if a node drops offline or its bandwidth degrades, the network will automatically adjust to compensate.
The third upgrade will add parental controls and malware/phishing protection. Parental controls will support device grouping and content category based filtering and malware profiles will be automatically updated. The new parental control features will be subscription based ($), but pricing isn't set yet.
In the realm of plain ol' routers, Linksys plans to enhance its WRT32X gaming router. A free firmware update sometime this spring will move gaming application detection for Killer Networking gaming prioritization onto the router. This means that any device doing gaming will automatically be prioritized, not just Killer-enabled devices.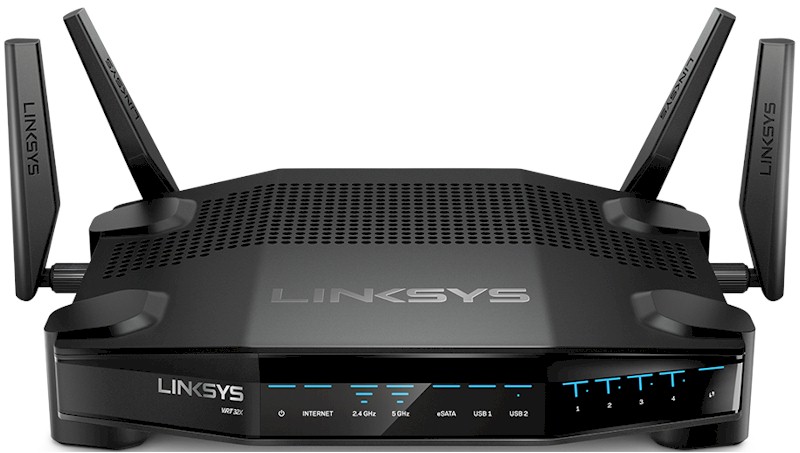 Linksys WRT32X/XB Gaming Router
Before then, however, Linksys is adding a special Xbox version of the router. The WRT32XB will automatically detect a connected Xbox—including Xbox One and One X—and prioritize its gaming traffic. The package also includes free three-month access to Xbox Game Pass, which provides users unlimited access to over one hundred Xbox One and Xbox 360 titles, all for $299 MSRP when it hits stores next month.
But if you already have a WRT32X and can wait until the promised spring firmware upgrade, your Xbox will automatically be prioritized along with all other gaming devices, for free.
And if you're wondering what Linksys is doing for 802.11ax, their only comment was:
"Linksys plans to deliver a high performance 802.11AX product this year. We will provide specifics at time of availability"