EMBARGO Monday, Jan 8th, at 6:30 PM PT
With a new Orbi announcement out of the way early, NETGEAR was free to focus on its other product lines for today's main release party.
NETGEAR has finally decided to not let ASUS and Linksys have all the fun getting the gaming crowd to cough up extra bucks for a router with aggressive styling, a black-themed GUI and features aimed at minimizing latency out on the big, bad internet.
The XR500 Nighthawk Pro Gaming WiFi Router actually isn't NETGEAR's first gaming router. That would be R7800 Nighthawk X4S Smart WiFi Gaming Router that's been around since 2016 and whose specs are eerily similar to the XR500.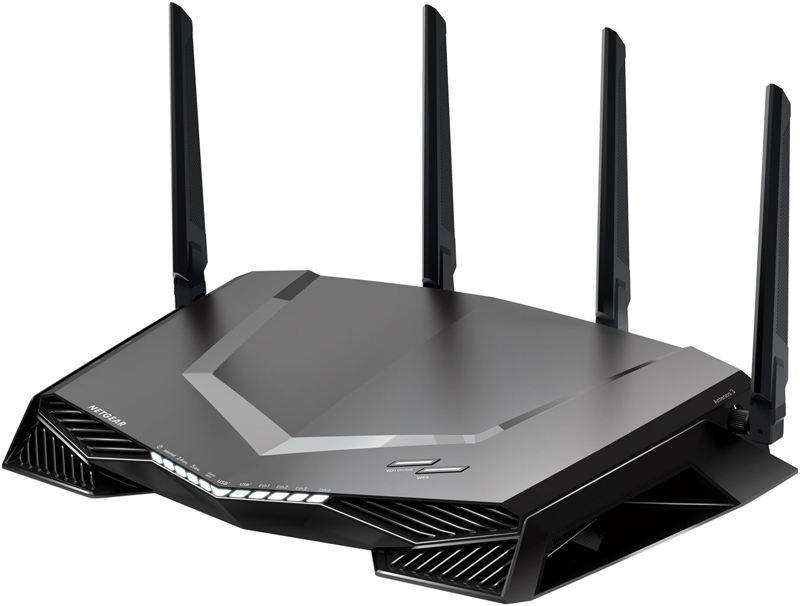 NETGEAR XR500 Nighthawk Pro Gaming WiFi Router
Both run on a Qualcomm-based platform with dual-core 1.7 GHz processor, 512 MB of RAM, 128 256 MB of flash and Gigabit Ethernet WAN (1) and LAN (4) ports and are four-stream AC2600 class routers supporting maximum link rates of 800 Mbps in 2.4 GHz and 1733 Mbps in 5 GHz and MU-MIMO, too. Also like the R7800, there are two USB 3.0 ports supporting ReadyShare and ReadyPrint.
What the XR500 has that the R7800 doesn't, however, is a Gaming Dashboard that shows "real-time bandwidth utilization by device, ping delays, and many other parameters" and a Geo Filter aimed at minimizing gaming lag by limiting distance to servers or other players, getting a guaranteed local connection, and creating black/white lists of your preferred servers. Other features include QoS for gaming device prioritization, OpenVPN support and network monitor.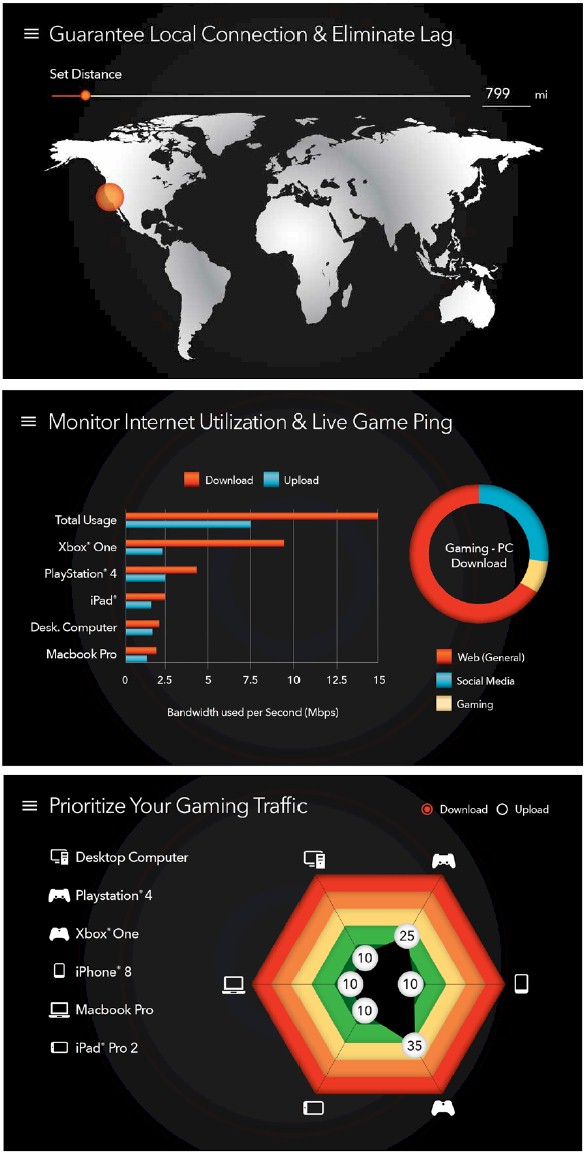 NETGEAR XR500 Gaming GUI
Unlike ASUS and Linksys, who have partnered with WTFast and Killer, respectively, for gaming features, NETGEAR appears to be going it alone, or at least isn't as forthcoming about what's behind the Geo Filter feature has chosen Duma OS as the XR500's platform.
The XR500 will be hitting stores shortly at a $299.99 MSRP, $100 more than the R7800.
NETGEAR had no other router introductions and no statement about its 802.11ax product plans.
If you'd like fries, uh, a switch to go with your XR500, you can pick up the GS810EMX Nighthawk Pro Gaming SX10 10G/Multi-Gig LAN Switch, which is also on its way to store shelves now and will set you back the same $299.99.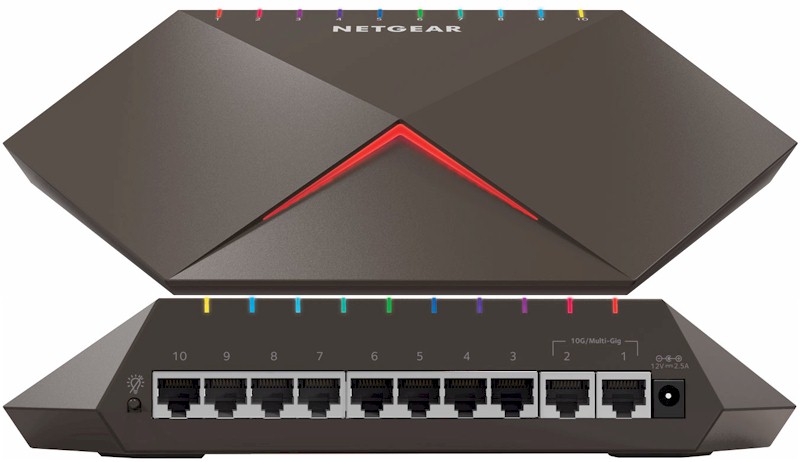 NETGEAR GS810EMX Nighthawk Pro Gaming SX10 10G/Multi-Gig LAN Switch
The GS810EMX is a big step up from the $100 (MSRP) GS808E Nighthawk S8000 8-port Gaming and Media Switch introduced at CES 2017. Also focused on gaming, the fanless GS810EMX has its own gaming dashboard focused on displaying gaming analytics.
Its smart switch features include VLAN, QoS with three priority levels and port rate limiting. There are also user-defined configurations that can be switched in and out with a click on the mobile-friendly GUI.
But the big feature, that is likely pushing the price up to $300, is its two copper 10 Gigabit ports that also support 5 and 2.5 Mbps link speeds (and of course 1000 and 100 Mbps, too). All ports support link aggregation if you want to push even more through its pipes.
While we're talking about switches, two new smart managed switches were added to the company's Multi-Gigabit switch family. Both the XS512EM 12-Port($899.99, shipping now) and XS724EM 24-Port ($1699.99 MSRP, shipping now) are five-speed switches, supporting 10 Gbps/5 Gbp/2.5 Gbps/1 Gbps/100 Mbps link rates. Each switch also includes two SFP+ fiber ports for 1 or 10 Gbps uplink.
Switch features include web-based management UI, link aggregation, loop prevention, VLAN, QoS, multicast support, cable health testing, port statistics, and Auto-DoS and Storm Control. Both switches have fans that can operate in silent or quiet mode. Sorry, but NETGEAR didn't provide any pictures for you to peep.
NETGEAR's Insight cloud-managed device platform is also getting a few changes this year. First, an Insight web portal will be rolling out in "mid-February" to complement the Insight mobile app that has, until now, been the only way to manage Insight devices. You'll need to have an Insight Premium subscription ($0.99/device/month or $9.99/device/year), however, to access the web portal.
Also coming to Insight in "mid-February" is support for NETGEAR's Orbi Pro tri-band Wi-Fi system for small and medium businesses.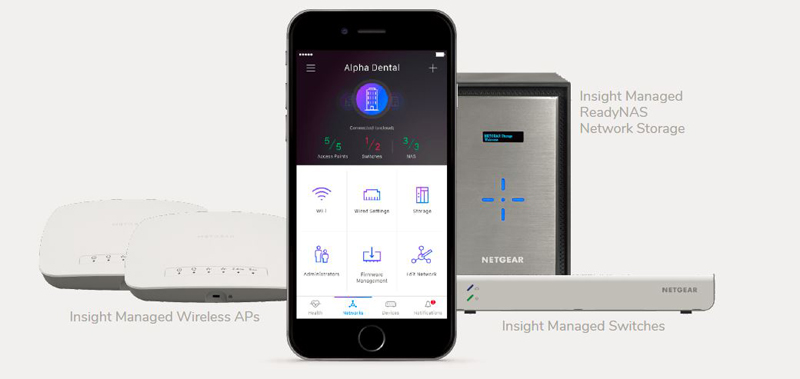 NETGEAR's Insight Cloud-managed family
NETGEAR also announced two new Insight 28-port switches. The GC728X Insight Managed 28-Port Gigabit Ethernet Smart Cloud Switch with 2 SFP and 2 SFP+ Fiber Ports and GC728XP Insight Managed 28-Port Gigabit Ethernet PoE+ Smart Cloud Switch with 2 SFP and 2 SFP+ Fiber Ports both support VLAN (Auto-VoIP and Auto-Video), LLDP, port trunking, link aggregation, IGMP snooping, QoS, priority queuing, port rate-limiting, and IPv6, as well as other features shared with other Insight Managed Smart Cloud Switches.
The GC728X and GC728XP both start shipping next month, but can be pre-ordered now at MSRPs of $329.99 and $599.99, respectively.
Router manufacturers have been choosing dance partners to step up router security. NETGEAR has chosen its latest partner with the announcement of NETGEAR Armor powered by Bitdefender.

NETGEAR Armor powered by Bitdefender
Armor is a subscription service with features including URL blocking, vulnerability assessment and intelligent device management, including IoT devices. The Armor subscription includes a license for the Bitdefender Family Pack anti-malware applications for protecting up to 20 Android, iOS, Windows or MacOS systems or devices.
NETGEAR Armor powered by Bitdefender will first be available via firmware upgrade for NETGEAR's R7000P Nighthawk AC2300 Smart WiFi, but NETGEAR didn't say when. The annual subscription costs $69.99 after a 90 day free promotional period.
Finally, NETGEAR wants you to know its waaay-too-cute ABC1000 Arlo Baby Smart HD Monitoring Camera announced at CES 2017 is now Apple HomeKit compatible. There's probably a firmware upgrade involved, but NETGEAR didn't say anything about a charge for this new feature.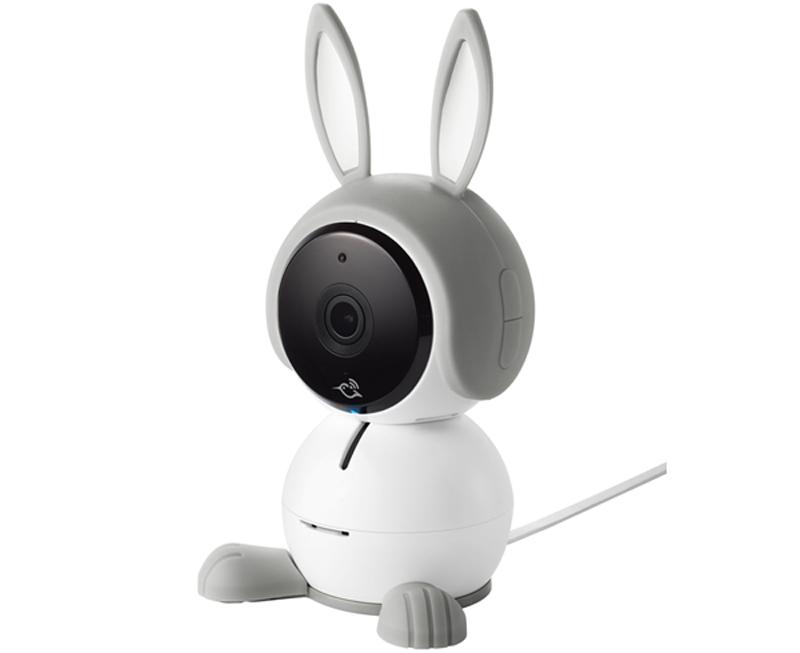 NETGEAR ABC1000 Arlo Baby Smart HD Monitoring Camera