We've added some new features to SmallNetBuilder that you should know about.
Archived Products Filter
The Router, NAS and Wireless Charts now have Archived Products filters. The charts have been cluttered with many discontinued or available-as-refurb-only products, making it more difficult to focus on currently-available products.
So we've implemented this new filter, which defaults to filtering out products that we've moved to the Charts product Archive.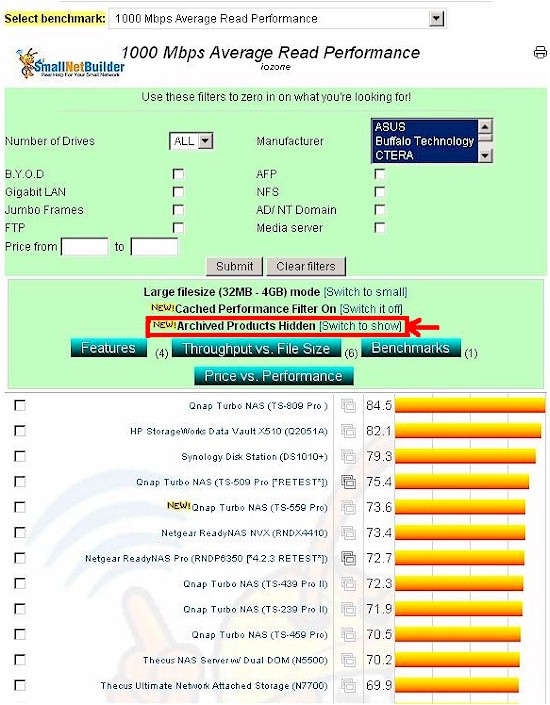 If you want to see all products that we have in our Charts database, just click the link found in each chart filter section, as shown in the screenshot above. The Archive filters behave like the other filters and are "sticky" as you move from view to view. There are separate filters for the NAS, Router and Wireless Charts.
Popular Products
Many people come to SmallNetBuilder looking for product recommendations. Our approach is to help you become an informed consumer so that you can make the best choice for you. So we don't have product ratings or "Editor's Choice" awards.
But since many folks are short on time and just want to know what's good, we've introduced our Popular NAS and Popular Wireless pages. Each of these pages contains a collection of resources to show you the products that other SmallNetBuilder readers most favor and are reading about.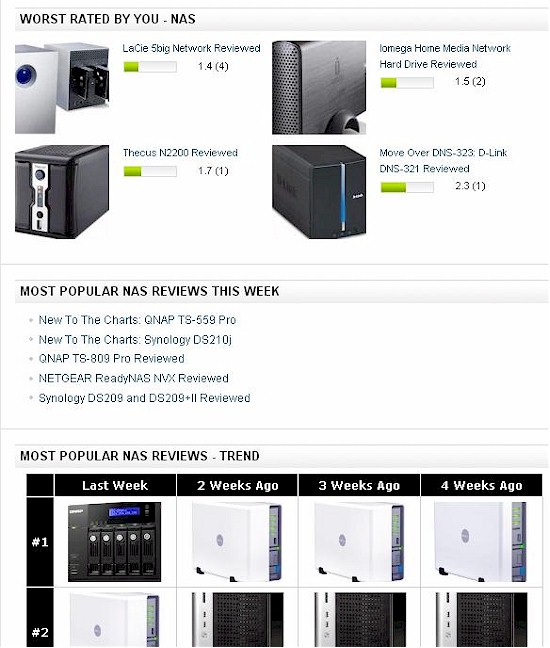 You'll also find the most popular products from Amazon and Pricegrabber. And since knowing which products to avoid is also helpful, you'll also find the products that have been rated the lowest by SmallNetBuilder readers.
We hope you find these improvements useful. If you do or don't, please let us know. Thanks!