The WebOS-based tablet will be available in the US in 16 GB and 32 GB flavors for $499.99 and $599.99. Preorders direct from HP will begin June 19, but the company is accepting notification sign-ups now.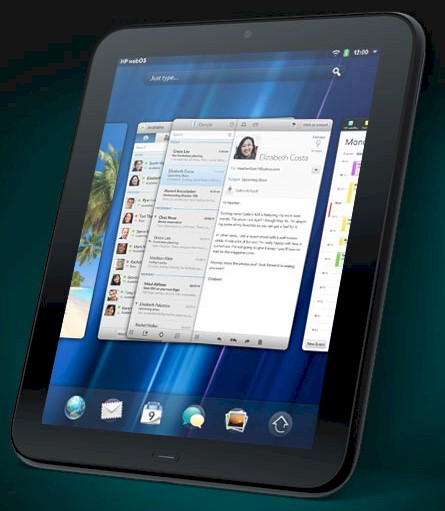 The TouchPad sports a 9.7" 1024×768 capacitive-touch display and, like other tablets, is based on a dual-core CPU (Qualcomm Snapdragon dual-CPU APQ8060 1.2GHz). Other features include GPS, dual-band 802.11a/b/g/n radio, Bluetooth 2.1 + EDR and light sensor, accelerometer, compass and gyroscope.
It weighs in at a relatively hefty 1.6 pounds with a 6300 mAh battery and has a USB 2.0 port, but no micro SD slot for storage expansion and no rear-facing camera.
The TouchPad represents the last entry in the tablet OS sweepstakes and will have a tough time making headway against the runaway market leader iPad. And with Android Honeycomb finally shaping up into a viable iOS alternative, HP's WebOS will have its work cut out for it.
Simply supporting Flash websites, having "superior" multitasking and playing nicely with Palm Pre smartphones won't do much to woo buyers without a decent crop of apps. And why anything-but-iOS tablet makers think they'll gain significant market share from Apple without significantly lower pricing escapes me.
It will be interesting to watch the race to the bottom between Blackberry's PlayBook and the TouchPad. May the better pad lose!