A new large screen Chumby is on the way.
The new chumby8 sports an 8-inch 800×600 LCD touchscreen and two USB ports, CF and SD slots for easy media access.
The new cloud app player has a revamped WebKit-based web browser for in-app link access and a new user interface with streamlined navigation.
Other features include improved sharing features, access to more Internet radio stations and podcasts (including Pandora, SHOUTcast, iheartradio), a new event scheduling service and ability to customized chumby content without a computer.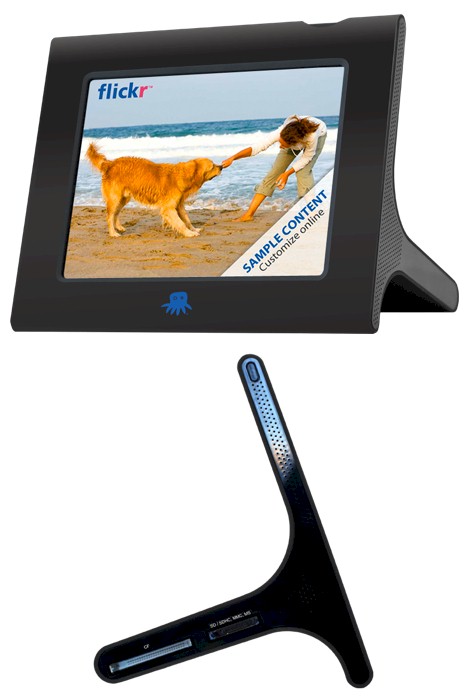 The chumby8 will ship starting April 5, but is available today for preorder today. It comes in black and red and is priced at $199.