Cisco has announced a cloud-based service for monitoring and managing small business networks.
Cisco OnPlus is aimed at reseller partners serving small businesses to deliver managed network services including network discovery and monitoring. Discovery and monitoring is done via a Cisco OnPlus 100 Network Agent appliance installed on the network to be monitored.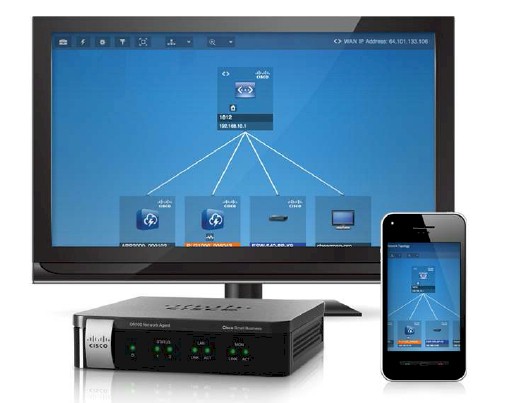 OnPlus discovers Cisco [supported device list] and third-party devices on the network that have IP addresses and displays them in topology and inventory views. Customer network information can be viewed via a secure portal using a PC, tablet, or mobile device.
Admins can define alert thresholds, back up and restore configuration device configuration files and apply firmware updates.
The Cisco OnPlus service is available as a bundle including one OnPlus 100 Network Agent and a 3-year subscription to Cisco OnPlus Service. The OnPlus 100 is covered by a limited lifetime hardware warranty.