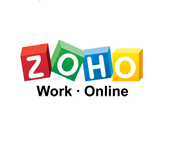 Zoho Integrates Productivity Suite into Google Drive
Zoho has announced it has integrated its core Zoho productivity applications with Google Drive. Google Drive users can now create, open and edit files with Zoho Writer word processor, Zoho Sheet spreadsheet and Zoho Show presentation applications — all while working in Google Drive's web interface.
When a user saves Zoho documents, spreadsheets or presentations in Google Drive, the files are stored in Google Drive and automatically synchronized with that user's other desktop, laptop, smartphone or tablet devices — assuming those devices are also connected to Google Drive.
Files uploaded from a desktop, as well as native Google files, can be opened using the Zoho Office applications. While editing existing documents, a copy of a document is created and saved in Zoho Office formats —.zdoc for documents,.zsheet for spreadsheets and.zslides for presentations — leaving the original document untouched.
Users can also invite their Google contacts to collaborate on their Google Drive documents and edit them using Zoho editors in real time. Based on the permissions, users will be allowed to access the document for collaboration without Zoho account creation.
Zoho Writer, Zoho Sheet and Zoho Show for Google Drive are available today, at no charge. Users can add the Zoho applications to Google Chrome by visiting the Chrome Web Store. For more information on Zoho, please visit www.zoho.com.