LogMeIn's join.me has added free internet VoIP conferencing.
The new VoIP calling works in conjunction with a join.me screen sharing session and is available for free for all join.me users, with no registration or additional downloads required.
join.me works on any Windows or Mac machine via a web browser or a desktop app, as well as on the iPhone and iPad via a free app. The free join.me Android app will be updated to add the new VoIP feature in the "near future".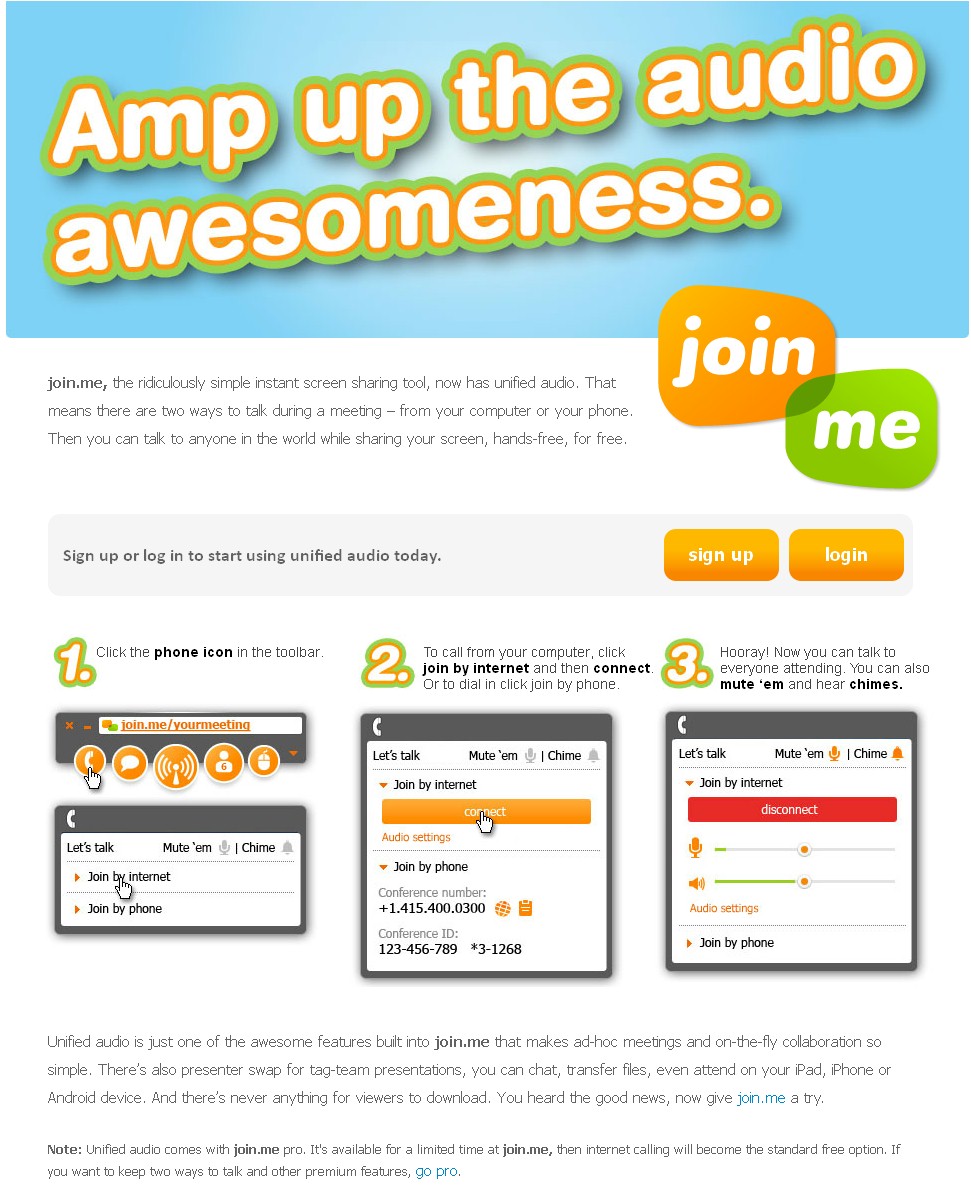 The new VoIP calling works with both the free join.me service, as well as join.me pro, a premium version of the collaboration service.
As part of their flat monthly subscription, join.me pro users also receive unlimited domestic and international conference lines, the ability to combine VoIP and teleconference lines into a single conversation, simple, on-screen muting and chime controls to better manage participation.

Hit join.me's site for more details.