At a glance
Product
LogMeIn Join.Me () [Website]
Summary
Join.me is a new service from LogMeIn that provides basic free web conferencing.
Pros
• Good free feature set.
• No installation required.
• Remote Control functionality.
Cons
• Certain features are buggy
• Pro ($) feature set is of questionable value.
• No Audio in conference; Phone numbers aren't toll free.
Typical Price: $29
Features
File Transfer

Y

Drag-n-Drop

N

Printing

N

Admin Login

N

Chat

Y

Multi-session

N

Reboot

N

24 bit color

Y

Multi monitor

N

Record

N

Screenshot

N

Remote audio

N

Video

N
Join.Me is an interesting new service from LogMeIn that provides free web conferencing. The basic free service provides the essentials necessary to have a conference: screen sharing, chat, file transfer, and remote control. Join.me also provides an audio conference phone number for participants to dial into. However, this is not a toll-free number, so long-distance charges can apply.
Join.me also has a Pro version that adds features that could be useful: personal link, meeting scheduling, meeting locks, and user management. Personal links are perhaps the most powerful, as they create a personal meeting room that is always yours, so participants can basically bookmark the URL to join you. For $29 a month though, I find the value somewhat questionable given the free features.
The other three features are more for maintenance and logistics. Scheduling is what it sounds like: invitations get sent out that are compatible with iCal and Outlook. Locking prevents users from joining without identifying themselves (in the free version, anyone can join if they know the URL). User management allows additional users to use the same room for hosting conferences.
Like all web conference services, a small program needs to be running on the host machine to share and control the presenter's screen. With Join.me, you download a very small executable for either Windows or Mac OS that you then open and run.
Join.me immediately grabs and displays a conference ID that you can email, copy and paste into chat or just read to someone to enter into their browser. Once the id is entered, the viewer will be able to see your shared screen.
No permanent installation is required, and the current limit for participants is 250. You can also choose to install join.me on your computer if you don't want to download the executable every time you start a conference.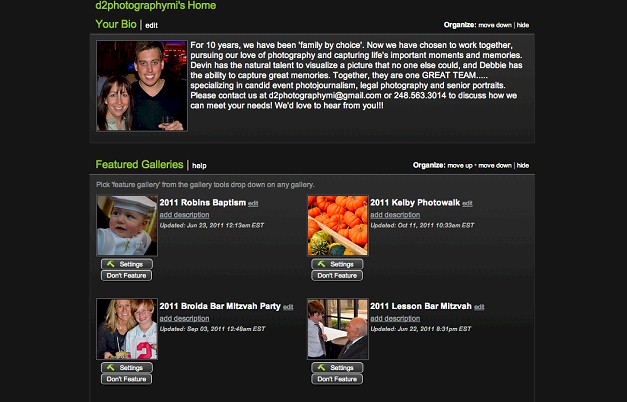 The homepage is the first and last time you really have to deal with Join.Me on the web. Once the exe is downloaded, you are up and running.
Once the program is running, you can see a little control panel displayed at the top, which contains all the necessary items.

Viewers can be seen in the list. In the free version, viewers can't identify themselves, and are not required to do so to join.
Here you can see one of the weird bugs in with screen sharing and remote control on the viewer's end.
Like many things free, join.me is not without its hiccups. There is no audio for the conference other than the conference call line. Allowing remote control of your screen brings up the same interface on the viewer's screen, which means your viewer now has two of the same UI, slightly overlaying each other (see the gallery for a screenshot of this). On my Windows 7 machine, remote control also locked up my keyboard until I opened Microsoft Word (of all things).
Support
Email

Y

Online Ticket

N

IM / Chat

N

Phone

Y

Knowledge Base

Y

Tutorials

N

OS
Windows

Y

Mac OS

Y

Linux

N

Windows Mobile

N

Symbian

N

Blackberry

N

iOS

N

Android

N
Support, Encryption, Closing Thoughts
Support is minimal, as the service is intended to "just work" and it does for the most part. There is a phone number listed on the site to call, and a "Talk Back" option to email feedback.
Encryption level is fine, since everything is conducted over a 256-bit encrypted SSL connection. This is the same encryption level used by most banks for transactional connections, and requires someone really diligent and interested to crack the connection.
Although it might be unusual, it would be nice to be able to email a link to someone that would enable their screen to be shared. This would be useful for debugging computer problems with not-so-computer-savvy folks. Clicking on an emailed link would be a lot easier than walking someone through even the simple join.me setup process over the phone or chat. But given the potential for abuse, it's unlikely we'll ever see this feature.
Overall Join.Me is a great product for impromptu meetings and educating people over long distances. It's something we use on a weekly basis, since sometimes it's just much easier to show something than try to describe it over the phone or in chat. Once some of the annoying bugs get worked out, Join.me will be that much better.