PacketVideo has announced today the beta of a new multimedia web portal.
myTwonky is a user-customized Web portal that searches the Internet for new content based on your personal video, photo and music preferences.
The cloud service works with Twonky Music and Video Android apps to access both online and stored personal content.
myTwonky also allows you to "beam" content found in your myTwonky account to any Web-connected TV or device in your home. UPnP AV / DLNA devices are supported now with support for Airplay devices "soon".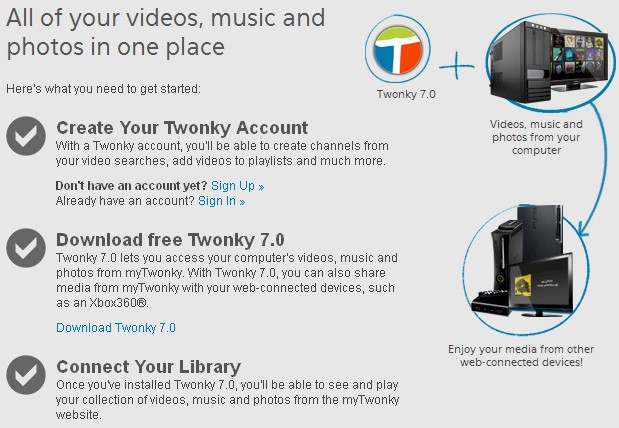 myTwonky is currently available at my.twonky.com and Twonky Music and Video apps are available in the Android App Marketplace.