Network Instruments has improved its solution for public / private cloud service monitoring.
Observer Infrastructure (OI) provides insight into Infrastructure as a Service (IaaS) performance for major providers, including Amazon Web Services (AWS), Google App Engine, Rackspace, GoGrid and Hosting.com, by utilizing cloud vendor APIs and CloudKick.
Performance metrics tracked include CPU, disk activity, user experience and memory use can be viewed alongside internal network, application and infrastructure performance.
OI can also monitor many components associated with multi-tiered application environments such as database response times and behavior through SQL scripts on Microsoft SQL, Oracle, MySQL, Sybase and DB2 databases. A more complete list of monitors is shown in the table below.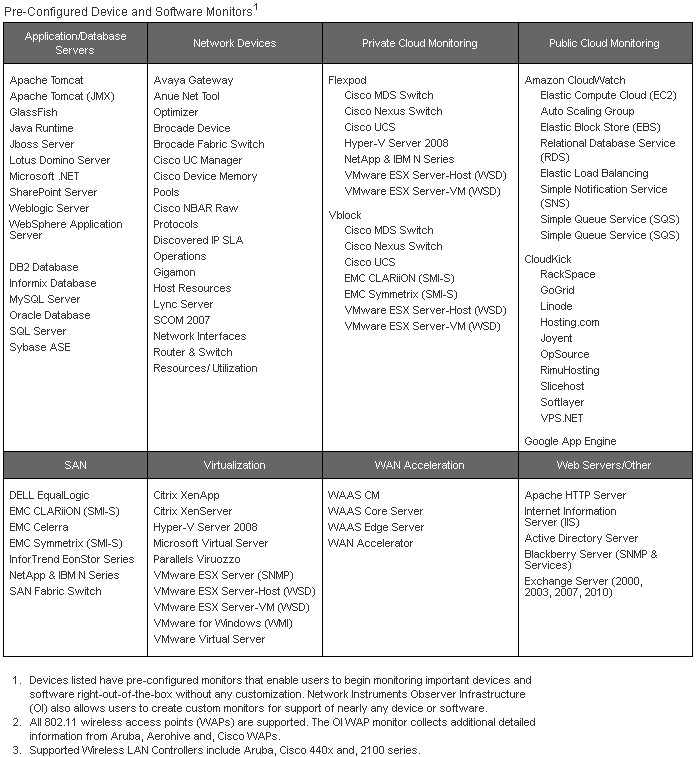 Visit Network Instruments for more information.