Novell has announced a security service for cloud service providers.
Novell's Cloud Security Service gives cloud providers the ability to deliver secure access and compliance in the cloud for their customers. It allows enterprise users to extend their identity infrastructure to any public cloud.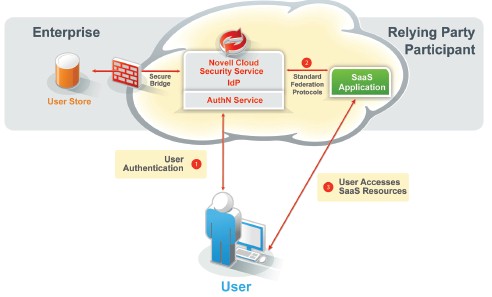 The service is hosted in the cloud, either where the provider hosts its application or via a Novell hosting partner. A user can log on directly or via the enterprise identity system.
For more information, visit http://www.novell.com/cloud-security