At a glance
Product
Acronis Online Backup () [Website]
Summary
Acronis Online Backup is a cloud backup solution from a well-known backup vendor. It has the basic feature set down, but security and capacity could be disqualifiers.
Pros
• Easy to use desktop client and web interface
• Provided manual provides good documentation
• Decent encryption once enabled
• Up to 5 computers per subscription
Cons
• Security needs better documentation
• Only 250 GB of space max for home accounts
• Slow upload speed
• Web-only restore could take too long & depends on reliable broadband connection.
Typical Price: $5
Backup
Exclude

N

Include

Y

Drive selection

Y

Folder selection

Y

File type selection

N

File selection

Y

File size filter

N

Archiving

N

File versioning (number)

?

File versioning (days)

?

File size limit (GB)
9999
Force full backup

N

Auto file type organization

N

Auto resume

Y

Transfer Backup

N

Bandwidth Control

Y

Account Types
Unlimited

N

Free

N

Free Trial

Y

Home

Y

Business

Y

Monthly Billed

Y

Yearly Billed

Y

Min. Limit (GB)
2
Max. Limit (GB)
250
Free Space (GB)
0

Restore
Web download

Y

Zip File

Y

DVD

N

Hard Drive

N

OS
Windows

Y

Mac OS

N

Linux

N
Acronis is a name well known in SMB for its True Image products and in larger enterprises for its Backup And Recovery line. Last January, Acronis decided it was time to move into the online backup space, first with a home product and then later in the year with a business offering.
The result is Acronis Online Backup. It's generally a nicely designed product, with most of the features you might expect today from an online backup solution.
Account Types
Acronis offers two types of accounts: Home/Home Office and Business. The major difference is storage size and management capabilities. Home users are stuck at one size: 250 GB, for now anyway. Monthly subscriptions will run you $4.95/month, or $49.50/year. A 2 GB free trial is available. Note that 5 computers can be backed up using a single account, which is useful for people with multiple computers.
Business users have more options. Available storage increments include: 250 GB, 1TB, and 2 TB. Acronis has dubbed these levels "Workstation", "Server", and "Virtual Machines", respectively. Also available for business users are initial seeding and large scale recovery services for up to 2 TB of data, shipped via a USB hard drive. Why this service isn't available for home users is unknown.
Pricing for the three levels comes in at: $49.99, $499.00, and $1,199.00. All are yearly subscriptions, and only available through Acronis business partners. The additional expense does include extra features, like bare metal restores, and agentless backup if you're using VMware's consolidated backup.
For this review I'll be focusing on the Home/Home Office edition.
Installation and Setup
Acronis adds some polish on top of the traditional Windows installer (no other platforms are supported). When launched, the installer offers a few options like reading the available documentation, and will automatically check to make sure you're using the latest version.
Installation proceeded normally, but does not automatically launch the program once installation is finished. The process actually felt a little too loose, as it just dumps you back to the original installer screen, and you're not sure if it successfully installed or not.
Hunting through my Start Menu yielded the installed Online Backup shortcut, and opening it started a standard wizard process. Acronis has an interesting approach here. Once you've logged in, you're presented with a computer name and a little link/question that reads Use Encryption for Enhanced Protection. I clicked on it, and was presented with a box to enter a key, and was informed rather ambiguously that to use encryption I had to enter a key.
This sent me into the documentation because the prompt didn't specifically say encryption woudn't be used if I didn't enter a key. This is in fact the case; if you don't enter a key here, your files will be stored unencrypted on Acronis' servers.
I ding Acronis for this. Competitors like Mozy or Crashplan will encrypt your data regardless of whether you enter a key or not, and I feel this should be a standard practice. If Acronis really wants to offer the option to store data unencrypted, they should make encryption setup part of the wizard steps, not a footnote on a page.
After naming the computer and enabling encryption, the second step involves selecting files and scheduling the backup. Acronis probably has the best interface I've seen so far for this process, and has a sensible default of the "Documents" folder. Additional folders can be selected, and Windows 7's "Categories" are supported, which can include files from multiple folders.
Scheduling is a little funky. The interface is self-explanatory, and I chose to do an hourly backup. However, it didn't update the main wizard's display when I came back to it from the pop-up. I tried this three different times just to make sure I wasn't clicked the "Cancel" button by accident.
Once finished with the wizard, you can choose to start the backup process immediately or complete the wizard and open the client. I wanted to take a look at the client first, so I chose to close the wizard.
In Use
Acronis has a lot of experience polishing a backup client's interface, and Online Backup got a full treatment. The client itself is easy to use, and provides just enough information on where things are that I rarely had to hunt for something or go to the manual.
One thing not clearly indicated by the client is the versioning feature. I can't fault the client too much; Acronis does a poor job of marketing this feature in general. There's no information on the website or documentation about how many versions the product keeps, or if they count against your storage quota.
The search function will pull up versions of files when you search for them, or you can right-click on an individual file and open a pop-up that contains all the versions for that particular file. File versions are indicated by date and time of the backup.
Starting a backup progressed normally, and all 376 MB of my Documents folder was backed up without much fanfare other than a pop-up window telling me it was happening. Folders then showed up in the recovery interface, and I could view file versions. It also made a mark on the calendar, which will provide an additional way of restoring specific file versions without having to go through any popups or searches.
Speed of the backup could have been better, however. I saw it max out at about 3 Mbps, on my 25/25 home Fios connection. This is one of the slower services I've reviewed. So if you have a large data set, expect to be waiting for some time for it to finish the initial transfer.
A nice introduction for the installation.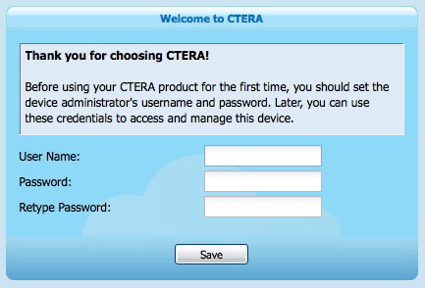 Once installation is done, you are prompted to login or create an account.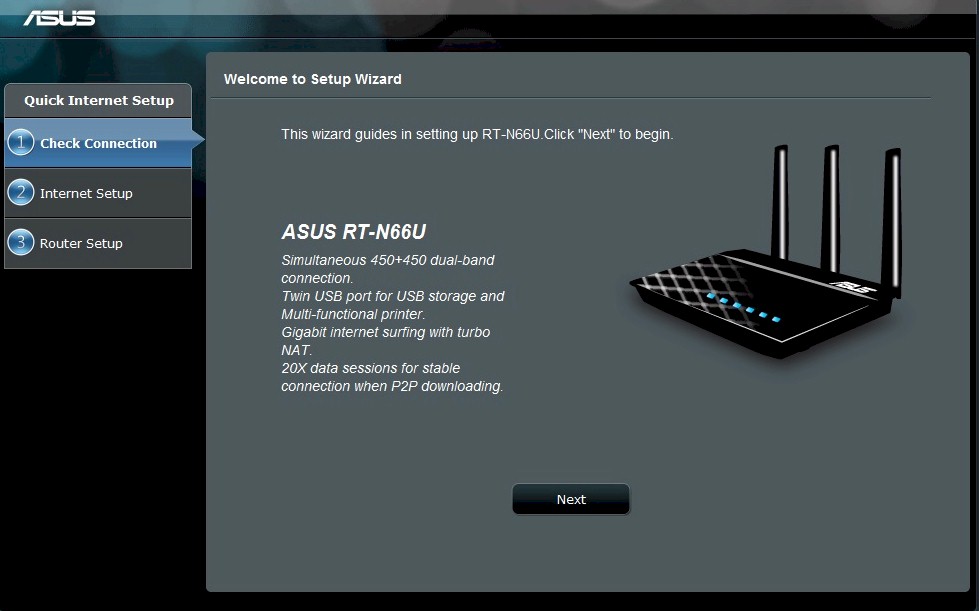 The wizard starts by naming the computer. Note the encryption footnote that you have to type a key into to even get encryption.
Sensible defaults. Lets look at the options available.
A very nice interface for picking files.
Scheduling works, but doesn't update the main wizard display.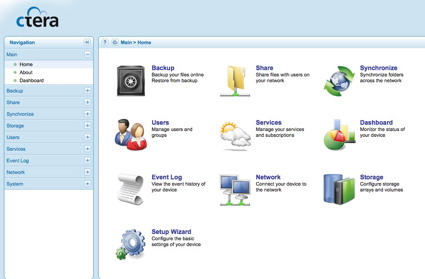 The home screen having done no backups.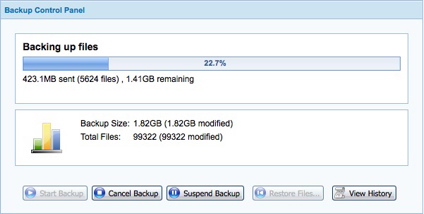 Upload Progress screen. Note the 3 Mbit speed.
The backup view, which looks just like the recover view.
Here's an example of versioning on a file. Versions would be sorted by newest first, then subsequently older versions.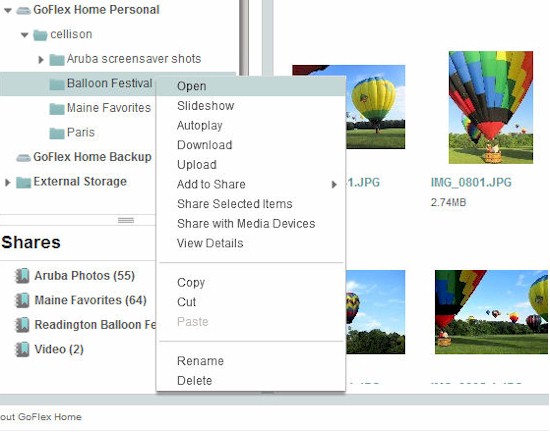 Plenty of options to play with, but most are sensibly selected. Note that throttling is available.
The online account view. Clicking the button up top opens a new page with your files.
First you must enter the key you set in order to view files.
Look familiar? It should. It's almost an exact replica of the desktop client. The Free space meter doesn't work correctly though.
Restore
Restore is a straightforward process. You select the Restore tab in the client, pick the files you want to restore, and then select a restore location available on the computer. Note that Acronis won't restore files to their original locations; a "nice to have" feature, but not required.
Restore can also happen through the web interface, which provides a very similar experience. The difference is that multiple files are downloaded in a ZIP archive, which can be placed wherever. Check out the gallery to compare the web to the desktop client.
Unfortunately for home users, Acronis does not offer any additional restore options. This is unfortunate, because 250 GB could take hours if not days to download, depending on the Internet connection. I don't understand why storage vendors don't like having options to seed and restore quickly, as its a convenience option that can be charged for.
Access, Support, Security
Support
Email

Y

Online Ticket

N

IM / Chat

Y

Phone

Y

Knowledge Base

Y

Tutorials

N

Access
Browser-based file manager

Y

File Permissions

N

Folder Permissions

N

Blackberry

N

iOS

N

Android

N

Windows Mobile

N
Access to files is done mainly through the desktop client interface. The web interface is available as well, but only for downloading to restore files. File versions are accessed either by searching or by using the calendar bar on the website. No right-click support is implemented on the web, unlike other storage vendors.
I'll note here that Acronis Online does integrate with the latest version of True Image for Home, but it's still a separate subscription-based product. This is nice though, as you can reap the benefits of True Image and not have to install a separate client to use the Online product.
Support is available to paying customers in the form of email and live chat. Phone support is available for $9.95 per incident. The manual is done well, and is probably all the documentation you will need. There is an FAQ but its very marketing-spun. The knowledgebase includes all of Acronis' products however, which makes it tough to find what you need.
Security is badly documented, and its implementation doesn't sit well with me. All files are encrypted with AES-256 as long as you input a key. The web interface asks for your key to view files, but Acronis does not actually store the key – only a hashed version of the key that is checked against for authentication. This means if you don't remember your key, Acronis can't do anything to "reset" it.
Files are transferred using SSL, but that's not documented anywhere. How your files are stored is also undocumented, other than "in Acronis' secure servers". I find the larger companies like Iomega, Trend Micro and now Acronis don't do good enough jobs documenting their security procedures, unfortunately.
Conclusion
Acronis Online Backup does the job, and does it well. I encountered no issues with the client, and really had no problems setting it up. The option to set an encrypted key for security is nice, but needs to be more prominent, and should be documented clearer. Overall, security needs to be documented better.
For 250 GB of cloud storage, Acronis is not a bad deal. But Carbonite, Backblaze, and Crashplan all offer unlimited plans and would be worthwhile alternatives for people with larger backup sets.