At a glance
Product
CX Cloud Experience () [Website]
Summary
Cloud Experience (CX) is a product that focuses on making your files available anywhere on any device, but still needs some work with the latest Beta.
Pros
• Unified client interface across supported OSes.
• 10 GB free offering more than most other free options.
• Easy client wizards makes for quick setup.
Cons
• Incredibly slow.
• Needs better documentation.
• Web interface is spartan, making it hard to navigate.
• iOS client works but has bugs.
Typical Price: $10
Features
Private Sharing

N

Share Groups

N

Backup

N

Search

N

Syncing

Y

File versioning (number)
n
File versioning (days)
0
File size limit (GB)
0

Account Types
Unlimited

Y

Free

Y

Free Trial

N

Home

Y

Business

Y

Monthly Billed

Y

Yearly Billed

N

Min. Limit (GB)
10
Max. Limit (GB)
9999
Free space (GB)
10

OS
Windows

Y

Mac OS

Y

Linux

Y
Cloud vendors are continuing to jump on the storage and synchronization bandwagon. Cloud Experience (CX) is a new entry into the market, promising prospective users "access to their files from anywhere". Let's take a look at what their latest beta has to offer.
CX, being in beta, does not offer any packages other than the free account. This should be ad supported according to their website, yet I didn't seem to come across any ads when using it. Eventually, there will be another free option for developers, and two paid options which will increase storage, traffic amount, and remove ads.
Notice I mentioned traffic amount in the last sentence. For some reason, CX plans to limit the amount of traffic / transfer a user generates per month, and it's a fraction of the total storage available. I'm not entirely sure I agree with this.
It's one thing for products like Evernote to limit traffic, where cloud storage isn't their primary purpose and they want to discourage large file uploading. It's another thing when you are marketing yourself as a cloud storage vendor, and yet are implementing features that make it harder for people to become invested in your service.
Installation and Setup
CX is cross platform and provides an identical interface on Windows, OS X and Linux. Installation is standard for the platform you happen to be using. After installation is completed, CX launches into a wizard process to set up storage synchronization.
You can check out the full process in the gallery. The screens are from Mac OS, but the process is identical on all platforms. Wizard-style setup is becoming fairly standard these days as companies figure out what works and what doesn't.
After either creating or logging into your account, you are asked to identify the computer. If the computer already exists in CX, the program will attempt to sync all stored files that were associated with the computer originally. This allows people to quickly get back online after having a computer failure of some kind.
If the computer doesn't exist, you can add it, and then proceed into selecting files to store in CX's cloud. CX doesn't select anything by default, or make assumptions about the platform it's on. So the "My Docs" selection didn't actually correlate to the Documents folder on my Mac. The same happened in Windows, which was mildly annoying.
CX also will automatically create a "Cloud" folder on your Desktop. CX's client manages to auto-detect the path to the Desktop folder, which makes me wonder why it can't do it for the other folders. Regardless, the Cloud folder is akin to the concept of a "dropbox" where anything you drop in it will get synced into the cloud.
You can select other folders for syncing as well. Once you're done, synchronization with the cloud commences. This is where some more "beta bugs" rear their heads.
In Use
CX is probably the slowest cloud storage vendor I've encountered yet. The client on both Mac OS and Windows took forever to index the "Documents" folders I had selected. On my Mac it was excruciating, since I actually use that folder, whereas on Windows it goes mostly unused. I stopped timing it after the five minute mark, because that's about 10 times as long as any other product. My Mac has only about 300 files in the Documents folder, so indexing really should be measured in seconds, not minutes.
Once indexing finished, synchronization began, which was equally slow on both Windows and OS X. Taking a look at Activity Monitor (OS X's version of Task Manager), I could see there was a Java program running sucking up a lot of resources. Checking over on the Windows computer, I confirmed it was CX by restarting the computer and then starting CX and watching for the Java runtime to start. This explains the identitcal interfaces.
Java is not to blame for the issues though, as Wuala runs a Java client as well and has no problems. Usually Java programs consume more resources than a program written to run natively for a particular OS. But the way I watched memory climbing, it was fairly clear there's a memory leak somewhere in the client.
Actual transmission speed was pitiful. On my FIOS 25/25 connection, both Windows and OS X averaged 150 Kbps upload, which is the lowest recorded transmission speed to date. Several times I had to make sure the client was actually transmitting and not my email program or chat client. I ended up closing down all my network-related programs just to make sure it was quiet enough to get some speed readings.
Honestly, if it were not for the fact I run a fairly sensitive network monitor on my Mac, I wouldn't have been able to detect CX's transfer. Windows wouldn't even register the traffic in Task Manager, and my router's network graphs are averaged over 30 seconds, which is too coarse for small amounts of traffic.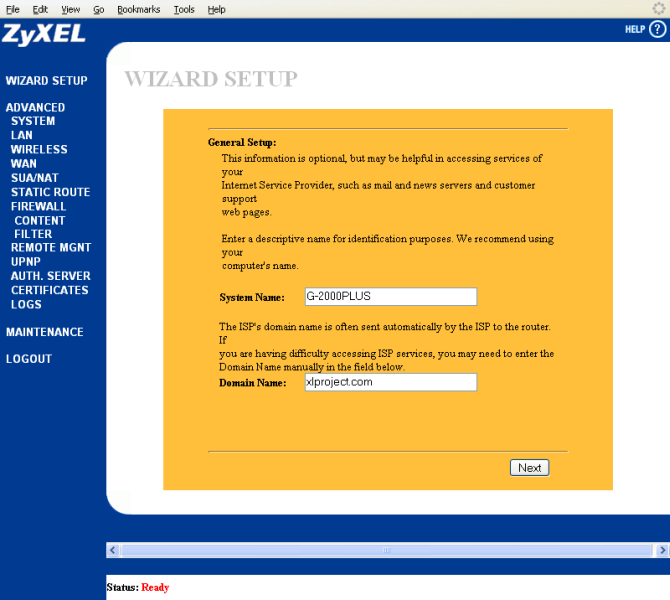 First screen shown when you open the client after install.
First step in the wizard is to login.
Second Step is to add a computer or if you had already installed it, select it to sync existing files.
Third step is to pick the "Cloud Folder" location, aka a dropbox.
Fourth step involves selecting other folders to store.
You can see the Defaults here, which isn't the standard path to the "Documents" folder on a Mac. I added the Documents folder at the bottom.
Completion and direction on what's next.
Sync took for-ev-er to do anything.
Home screen of the website.
The file browser. Needs some polishing but isn't bad overall.
Shows the history of actions for the account.
Publishing files to share is done by selecting a file or folder.
Here you can see a beta bug. It's missing the end ID in the url which means you can't use this link.
Head over to the publish tab and click the link icon.
Here's the correct link for the same file.
I let CX churn for a few hours, watching the memory climb up to over 200 MB of RAM used (Dropbox, by comparison, uses 50 MB) until I finally had enough files to warrant testing out the web and iPhone clients.
The website is reminiscent of Dropbox, and is completely devoid of any buttons for file management. Most file management functions are accessed from a dropdown menu per file. It's not a bad interface, but I prefer buttons to dropdown menus, mostly because I'm impatient and don't like waiting for the dropdown menu to appear.
Sharing functions are also accomplished through the website. The process to share a file is called "publishing" and is similar to SugarSync or TrendMicro SafeSync, where you email users a link to download the file. The website didn't initially populate the URL correctly, but I found the correct URL moving over to the "Published" tab in the web interface, and clicking on the file's link icon. You can see this in the gallery.
As far as mobile interfaces, I tried out the iOS client, which is once again similar to Dropbox's viewer. All files are read-only, and can be "Favorited", which has the app download the file locally for access for faster access / offline access.
The iOS app worked OK for the most part, but I did manage to make it get it "stuck" by moving back and forth between screens rapidly. It didn't crash however, and going back to the main screen seemed to "unstick" the interface. I was able to read PDF and Word Docs, both of which worked fine, if a bit slowly.
Access, Support and Security
Support
Email

N

Online Ticket

Y

IM / Chat

N

Phone

N

Knowledge Base

Y

Tutorials

N

Access
Browser-based file manager

Y

FTP

N

Email link

Y

Blackberry

Y

iOS

Y

Android

Y

Windows Mobile

N
Data access is primarily via mobile client or your main computer. You can access files on the website, but it's a little clunky for really managing files. The mobile apps are all viewers, so don't expect to edit files, which is the same as Dropbox and others.
Support is really non-existent at the moment. This app is in beta, so it's somewhat expected. There's an email form and a knowledge base where you can submit questions, but otherwise there's not a lot to go off of. There is some documentation, but it's also a "work in progress" like the rest of the app. I did try reaching out to CX for information on their security practices, but have not heard back yet.
Security claims to be in place, but I question some of the information. CX claims they encrypt using 2048-bit SSL connections. This is a marketing spin. Actual SSL connections operate at 128 or 256-bit encryption levels. The keys exchanged to start SSL connections are encrypted at 2048-bit and higher. So CX used the higher number, which doesn't reflect the encryption level your files are transmitted at.
CX also claims to encrypt files before they leave your computer, which are then subsequently broken into pieces and stored redundantly. That's great, but there's no explanation of how the encryption is done.
Overall CX shows promise, but I can't recommend it until it's out of beta. 10 GB free is certainly the biggest bonus. But the slow speed, buggy client, buggy website, and buggy iOS client, underscores the "beta" status. Furthermore, CX needs to elaborate further on its security principals and just generally better document itself.