At a glance
Product
LiveDrive LiveDrive () [Website]
Summary
LiveDrive is an unlimited cloud backup and storage product that tries to make things easy, but falls short on speed and security.
Pros
• Inexpensive for unlimited storage.
• Good website portal.
• Decent documentation.
• Same day email support.
Cons
• Very slow.
• Poor security design
• Documentation is occasionally very marketing sounding
• Client has some issues with not scanning folders properly
Typical Price: $7
Backup
Exclude

N

Include

Y

Drive selection

Y

Folder selection

Y

File type selection

N

File selection

Y

File size filter

N

Archiving

N

File versioning (number)
30
File versioning (days)
9999
File size limit (GB)
9999
Force full backup

N

Auto file type organization

N

Auto resume

Y

Transfer Backup

N

Bandwidth Control

Y

Account Types
Unlimited

Y

Free

N

Free Trial

Y

Home

Y

Business

N

Monthly Billed

Y

Yearly Billed

Y

Min. Limit (GB)
0
Max. Limit (GB)
9999
Free Space (GB)
0

Restore
Web download

Y

Zip File

Y

DVD

N

Hard Drive

N

OS
Windows

Y

Mac OS

Y

Linux

N
LiveDrive is still banking on the purely unlimited storage model, even after Mozy bailed on it. The product's goal is to simplify online storage while providing necessary features for people to manage and share files.
LiveDrive comes in two versions: Backup and Backup with Briefcase. Backup is a standard cloud backup engine, where you pick files and folders to back up. Briefcase is basically an addon to Backup that enables file storage and sync options, similar to Dropbox or Sugarsync.
Product costs are inexpenive. Choosing just Backup will cost $6.95/month, or $66.53 per year. You can choose to lock in for additional years at higher discounts. Backup + Briefcase runs $16.95/month or $170.53/year, with the same multi-year savings options. Both currently qualify for a 10% discount, but that might just be a promotion.
An interesting note is LiveDrive does not seem to specify the number of computers you are limited to. The interface even supports multiple computers. This could be great for someone with lots of computers to back up for $7 a month.
Installation and Setup
Currently LiveDrive officially supports only Windows. There is a Mac Technology Preview that appears to offer most of the current Windows features. But I chose to review Windows to get a true feel for the product. We'll continue to watch for announcements about the Mac version, though.
Installation was a little different than other products. I had no opportunity to configure the installation directory (a pet peeve of mine), and was required to reboot my machine to complete the install. I assume this is because Briefcase integrates itself as an actual drive, not as removable storage / external drive like most other programs.
Once my machine was back up, the new install wizard started automatically. The wizard process was fairly standard, if a little lengthy. Users who choose just Backup won't have to go through as many screens, since you won't be configuring the Briefcase part like I did.
LiveDrive needed a little pushing to get going. Once I had picked everything, the wizard closed and a message popped up from the system tray indicating LiveDrive was running. I clicked on the task tray and brought up the detailed status screen to see what it was doing.
As it turns out, it wasn't doing anything! I let the software sit for five minutes before I forced it to scan my selected folders. Maybe I'm just impatient, but I like to see software I just installed doing its thing before I forget it's running!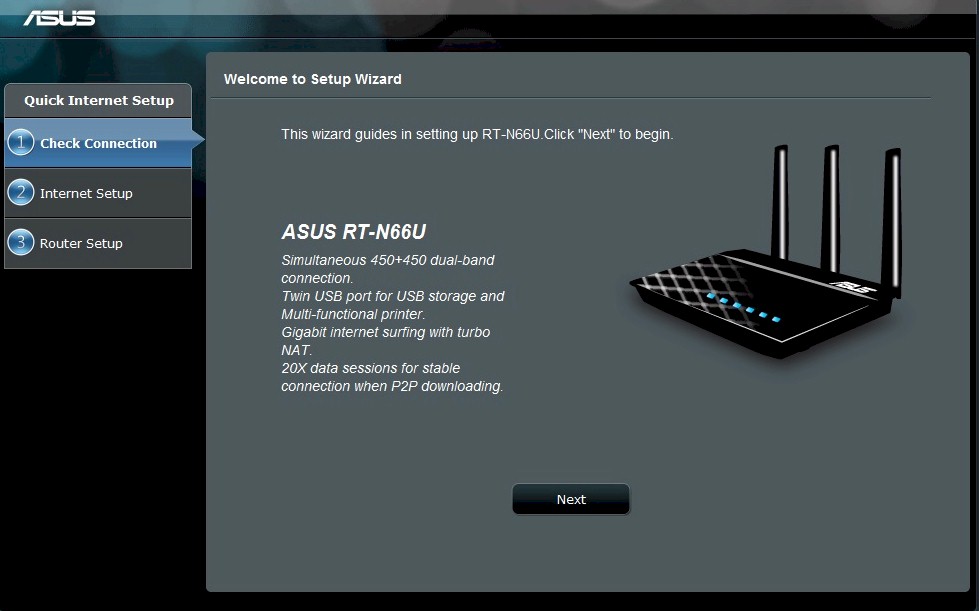 Initial wizard login screen.
Second step is to assign a computer name.
Third step is to pick what files and folders to backup. It will also try to backup your Outlook contacts if you use Outlook.
Short explanation of how to add files to livedrive
The wizard will ask whether or not you want Briefcase enabled. This will cost extra!
If you pick briefcase functionality, the wizard will ask where to store it.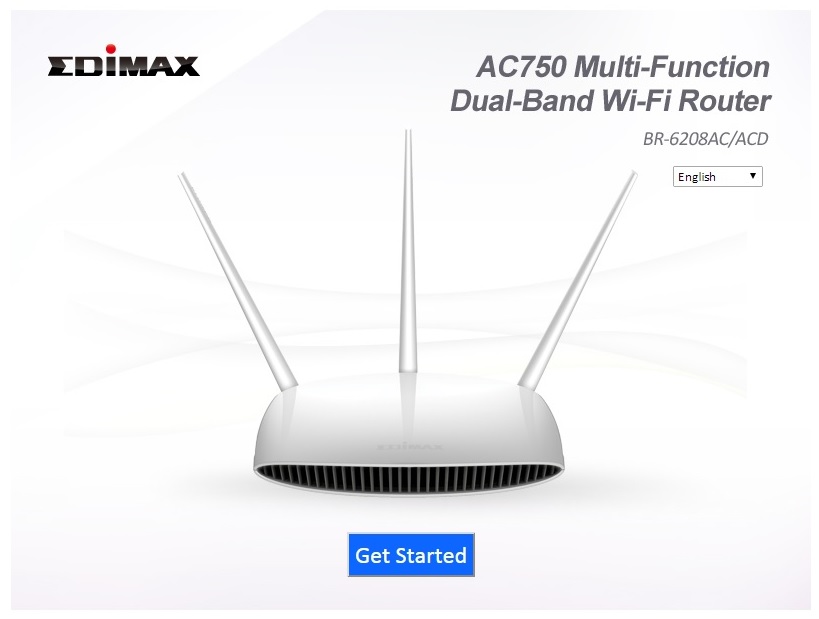 Checkmarking "Advanced" on the previous screen brings up this step where you can choose not to download certain sized files.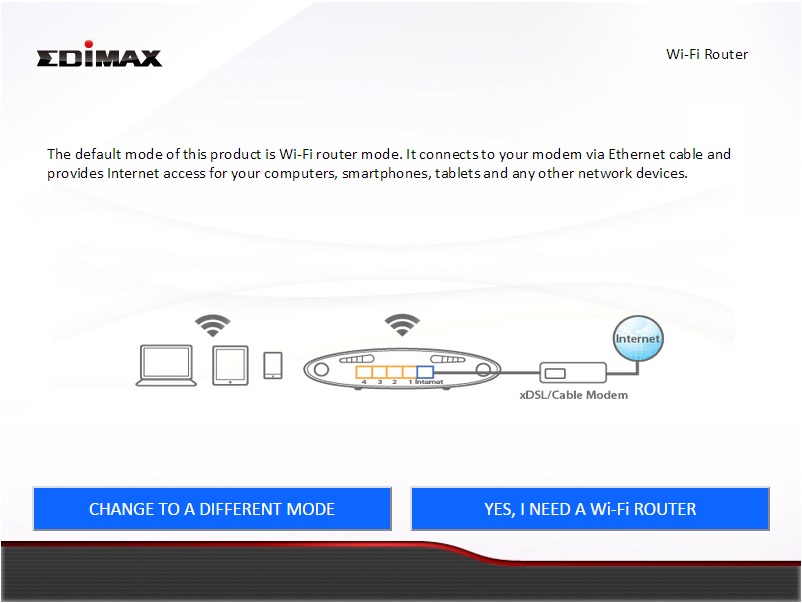 The wizard then "pre-synchronizes" your machine, which I'm guessing sets up structures in the LiveDrive servers to accept your files.
Wizard completion then directs you towards tutorials online.
Once I finished the wizard, the backups didn't start automatically
Nothing happening on the status screen either. Initial folder creation and that's it.
I clicked the "Scan now" link at the bottom and finally it started doing something.
Files started uploading too!
Here's the L drive that LiveDrive installs. It's an actual drive, which I guess is why I needed to reboot.
Adding files to briefcase populates this screen in the client.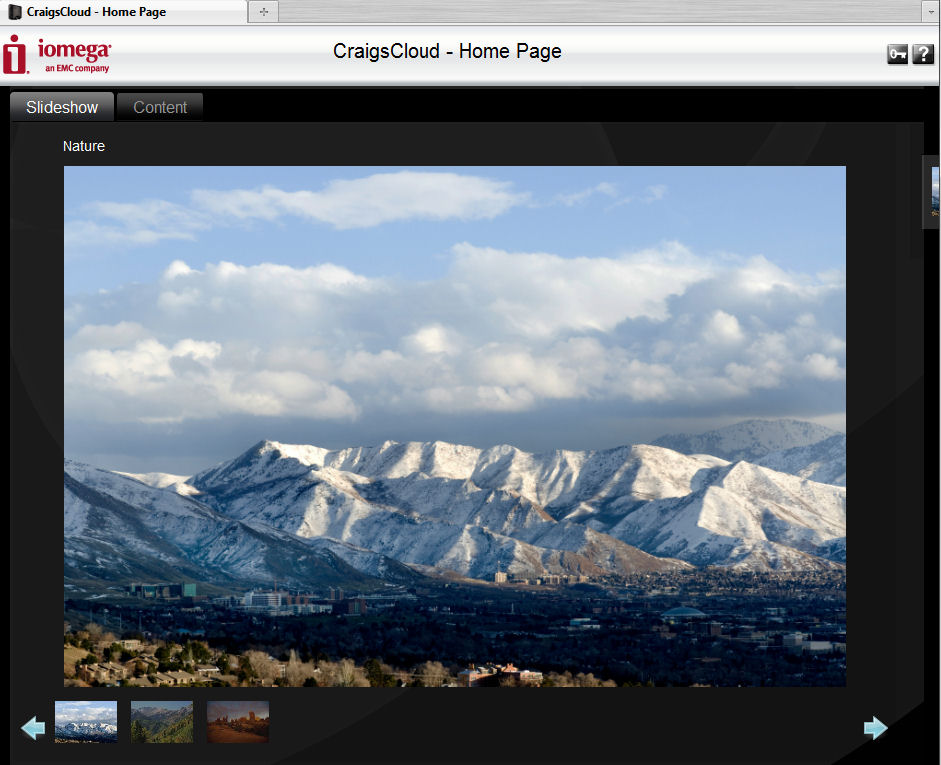 The web interface is nicely laid out.
You can see all the files being uploaded / currently uploaded in Briefcase.
The Backup tab shows all the computers you are currently backing up.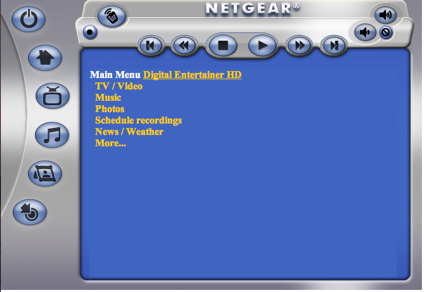 Here's the dropdown menu I love to hate. Thankfully it's all available on the right hand side too.
You can always view any uploads happening through the web interface from the menu bar. It's nice to see it's easy.
Sharing is a simple process.
You can choose to share publicly or just with certain people.
Private sharing is done by emailing links to specific email accounts who can then access your portal.
Public sharing provides a link you can share with the world, and also allows LiveDrive users to subscribe to your folders.
The Sharing tab could be improved by adding what files you are sharing with people. Otherwise you can only see what people are sharing with you.
The applications available to LiveDrive users are nice features, and allow you to integrate into Facebook/Flickr and other services.
Once the scan started and files started uploading, I set about exploring the settings. There are a lot of settings, one of which is the bandwidth throttle that's set to 512 Kbps by default, which is really low on my 25/25 Mbps line. I switched it to custom entry, and typed 25000 into both upload and download. I also increased the maximum number of connections to eight, the most the client would allow.
I want to point out that, for some reason, LiveDrive does not default to sending files over SSL. I'll get into this shortly, but as it turns out, your files are not encrypted before sending either! This means, by default, your files are sent in plaintext over the Internet, if you don't configure the client to use SSL. The same is actually true of the web interface, where you have to check "Use SSL" when you login. That's a bad security model, and I'll go into that more in a bit.
I also wanted to see Briefcase in action, so I grabbed some of the files I had also told the system to back up and dropped them into Briefcase. Sadly, the client is not smart enough to realize that the files had already been uploaded, and so I watched them all get re-uploaded.
The service is notably slow. The best I saw it hit on upload was 2.5 Mbps, or about 300 KBps. I would occasionally see the client spike out to around 650 KBps, but my router never recorded a sustained speed rate increase. This is the slowest client I've seen, discounting my recent Cloud Experience review, since I'm hoping CX's slowness are due to beta-related issues.
The slow speed can be explained by LiveDrive's primary data center being in London. This could also be a security concern for those who want their files stored in the U.S.
In Use
LiveDrive Backup will just run in the background, silently uploading monitored files as they change. For any additional folders you want to back up, you right-click on the folder, goto the LiveDrive selection in the waterfall menu and click Add to Backup.
Removing files from the backup set is done strictly from the web interface, which is somewhat annoying but relieves the client of having to try and synchronize those changes. It merely receives a list of what to back up from the server. However other products have accomplished this feature, so I would have liked to have seen it in LiveDrive.
Briefcase worked fairly well, albeit as slow as Backup. Briefcase however did automatically detect when I added or remove files and updated the website accordingly.
Speaking of the website, it's well put together and fairly pleasant to use. File actions are available in both a drop-down menu and on the right-hand side bar, or along the top bar. I'm a fan of multiple navigation paths in a website, since everyone works slightly differently.
The website is surprisingly friendly in that you can use Flash or Java to upload files. However, you can only upload files to Briefcase, as Backup directly correlates to the computer its backing up. You can, however, take files from a backup and copy them into Briefcase on the website to have them more accessible (as long as you're paying for Briefcase).
LiveDrive has lots of third-party integration built into the website. Documents can be edited through Zoho or viewed in Scribd. Pictures can be shared into Flickr, Facebook, or SmugMug. Photos can also be edited using FotoFlexer or Picnik. Music can be streamed directly from the browser. For some of these services, you'll have to have an account set up already.
I tried out editing a photo using FotoFlexer, and it was a little buggy in that it didn't really close FotoFlexer once I was done editing. However, the changes were saved and subsequently synced down to my Briefcase, so it works.
Sharing files is a standard email affair, where you email out links to people you want to have access to your shared files. You can also choose to share files with the entire web, and people can then subscribe to your files/folders and see when updates have been made through their own portal.
Access, Support, Security
Support
Email

Y

Online Ticket

N

IM / Chat

N

Phone

N

Knowledge Base

Y

Tutorials

Y

Access
Browser-based file manager

Y

File Permissions

N

Folder Permissions

N

Blackberry

N

iOS

Y

Android

N

Windows Mobile

N
File access is done primarily through the client, but the website presents a nice interface as well. There is a LiveDrive Mobile App for iOS, as well as a mobile version of the website for non-iOS users. The app worked ok for viewing files, browsing backups, and viewing slideshows of photos. Streaming music worked OK most of the time, but streaming videos was wonky. I'm guessing this is because the videos in my test set are WMV (coming from Windows) and they weren't transcoding properly. MPEG-4 files worked OK on WiFi but not over 3G.
The iOS App can also upload photos and videos directly into your account. This worked well enough for photos, but was a long process with videos. I have a 3GS iPhone so my videos aren't HD. iPhone4 users can expect even lengthier uploads with HD videos.
Caching is also available on the iOS app, but unlike many others where you "Favorite" a particular file to store it locally, the app just caches whatever you access. Once the cache is full, it begins clearing off the least accessed files. I would rather have the manual process, but it's good to see a different way of trying to handle caching files on mobile devices.
Support is available 24 hours a day via email. If you're a Backup + Briefcase user, you get priority response, but all emails are answered the same day they are sent. Tutorials and documentation are available on the website, and the FAQ section is quite large, although at points feels like a marketing person wrote it. There is also an active Forum community.
Security is where I feel LiveDrive falls on its face. What could be a replacement to Mozy doesn't have anywhere near the same security options. All files by default are transmitted in the clear over the Internet, and you have to hunt for the setting in the individual client to set it to use SSL.
Furthermore, file encryption is done on the server, not the client. This means that your files are readable at some point by LiveDrive admins, and can be unencrypted by them since you never set a password. LiveDrive also fails to stipulate what encryption is used, other than to say "military-grade" which could mean anything. And finally, there's the fact that your files are stored on servers in the U.K., which could prohibit LiveDrive use by U.S. businesses.
In closing, I could almost recommend LiveDrive if it wasn't for the security issues. Many questions about security have been asked on the forums and they have been dodged by the support staff, re-iterating the "military-grade" nonsense. Also, the service is too slow for my tastes, with options like BackBlaze and Crashplan easily being twice as fast if not faster. I'd take a look at other options before picking LiveDrive.