At a glance
Product
Minus Minus () [Website]
Summary
Free and easy to use file storage and sharing service for casual sharing only.
Pros
• 10 GB Free storage
• Additional free storage can be earned
• Easy to use
Cons
• Not secure
• Poor online support documentation
• Did we say not secure?
Typical Price: $0
Features
Private Sharing

Y

Share Groups

Y

Backup

Y

Search

Y

Syncing

N

File versioning (number)
0
File versioning (days)

?

File size limit (GB)
2

Account Types
Unlimited

N

Free

Y

Free Trial

Y

Home

Y

Business

N

Monthly Billed

N

Yearly Billed

N

Min. Limit (GB)
10
Max. Limit (GB)
50
Free space (GB)
10

OS
Windows

Y

Mac OS

Y

Linux

Y
When it comes to sharing files with friends or accessing our pictures, music and videos over the cloud, there are several choices available. Many options have been time tested and provide proven quality.
Then there are the newcomers. These companies are taking the blueprint that has been created and adding new twists. Minus is one such newbie. Let's take a closer look and see what it has to offer.
Features, Account Types, OS highlights
With so many similar online sharing services, unique features can help services differentiate. One of the most attention-grabbing features cloud storage providers offer is free space. Some vendors provide free trials, while others provide up to 2 GB of free storage. Minus blows both out of the water with a whopping 10 GB of free storage space.
Free storage is nice, but how about some of the other options like OS support and remote access? Are you looking for a solution that lets you connect from your smartphone? How about creating browser extensions or even tinkering with open source code? Minus is taking a step forward in the cloud and providing some very exciting features.
A key Minus difference is that it uses browser-based file uploading. All you need to do after creating an account is drag whatever file you upload to the dotted box you see in the screenshot below. Or just click on the box to launch your local OS file browser to choose a file. Uploads are one file at a time; no folder uploading allowed.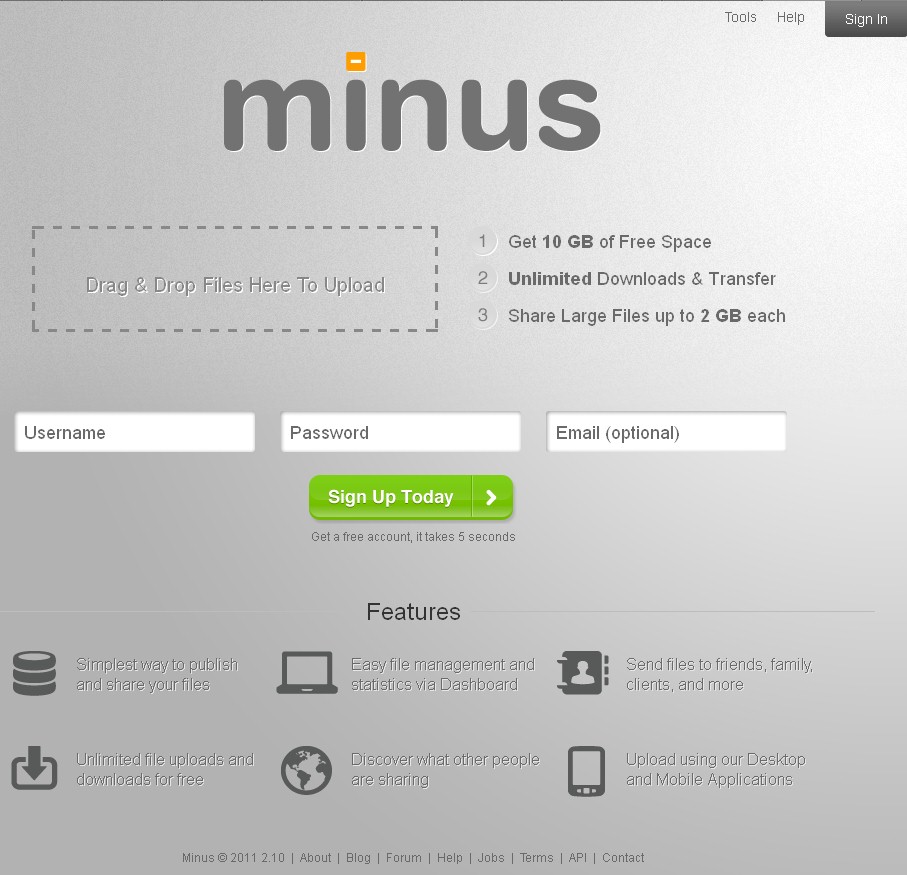 But you don't even need to create an account to use Minus. Guest uploads, i.e. without a registered account, are even allowed, but you'll need to use an assigned URL to access them and they disappear after 30 days.
Once logged in with a free account, the Dashboard displays saved files in the grid format shown in the screenshot below. There is also a list format, which is shown in a gallery screenshot. The zipper icon is used for file types that Minus can't identify.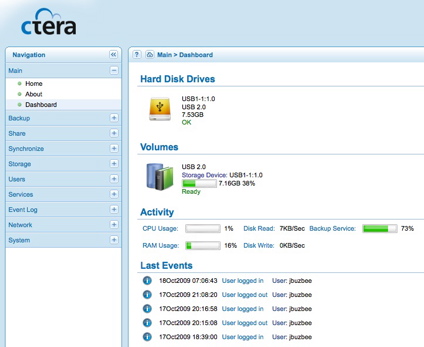 If you want more than 10 GB of free space, you can earn more by referring new Minus users. Each accepted invitation earns both you and the new user 1 GB of free storage space on top of the initial 10 GB, up to a total of 50 GB.
File uploads are capped at 2 GB per file and there is a limit of 50 images per gallery (although an update for 100 images is in the works).
The concept used for sharing information is a little different. When you create your Minus account, you are actually creating a Profile, similar to the ones you have for Facebook, Twitter, etc. From this profile, you share information with your "followers". Files can be marked as Public (visible in your Profile and Minus search) or the default Private (viewable only by those who have links to the files). We'll see later that "Private" isn't very.
Files can be hotlinked and embedded, but bandwidth will be cut back if Minus judges your hotlinked file is too popular (uses too much bandwidth).
Minus can do more besides just store files. Support is already built in for image viewing, playing MPEG files, previewing PDF files and reading text. And support is said to be "coming soon" for Microsoft documents. For further extension and DIY types, there is Minus' API. It's REST based, with Python, Ruby,.NET, and PHP versions in progress and available from GitHub.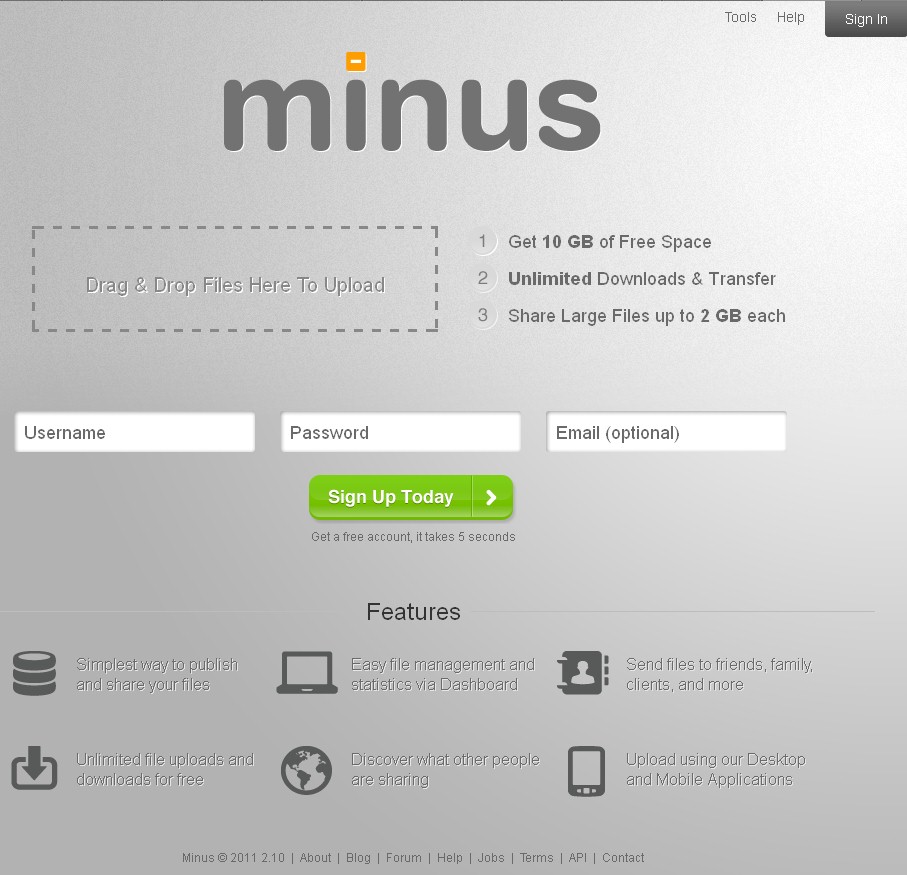 Minus has a very easy to use web interface.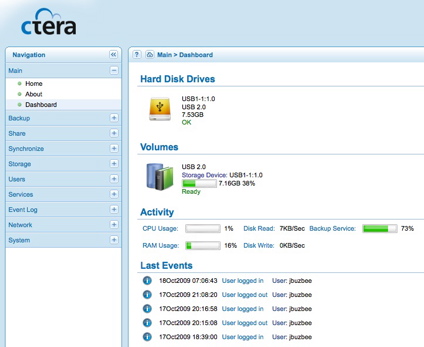 Default grid format view.
Alternate Dashboard list view.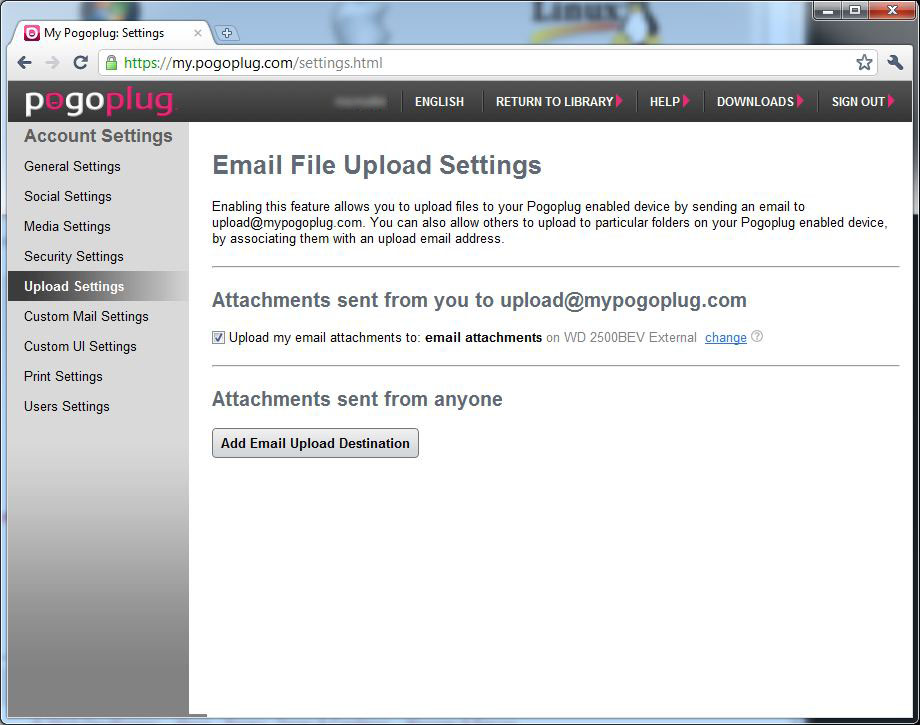 When uploading files, it is easy to see what type of file it is.
Minus has a built in music player you can use.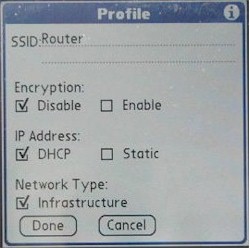 You can create a profile similar to social networking sites.
The Search functions looks for both users and files and can turn up some interesting results.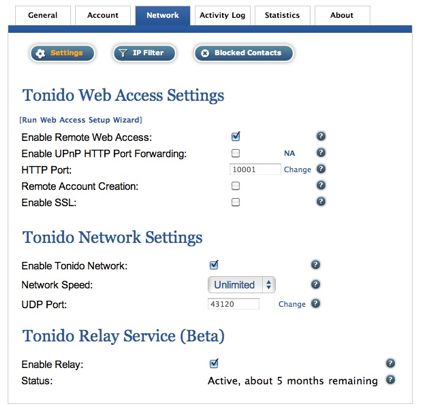 There are not a lot of custom settings in Minus.
Access, Support, Security
Support
Email

Y

Online Ticket

N

IM / Chat

N

Phone

N

Knowledge Base

Y

Tutorials

N

Access
Browser-based file manager

Y

FTP

N

Email link

Y

Blackberry

N

iOS

Y

Android

Y

Windows Mobile

N
Minus supports mobile access with apps for Android and iPhone now, and another "coming soon" for Windows Phone 7.
Browser extensions are available for Chrome and Firefox (but not IE) that support auto-uploading of browser screenshots to your account and image gallery browsing.
There is also a Chrome Web App available for those of you with ChromeBooks and desktop apps for Windows, Mac OS 10.5 and Ubuntu 64 bit.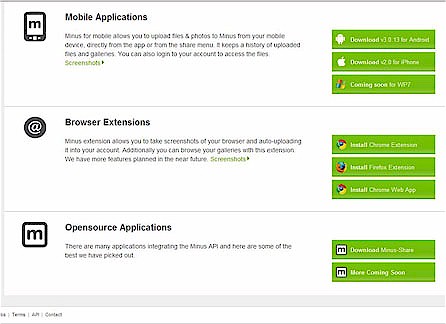 The desktop apps enable drag-and-drop transfers via a taskbar icon. Unlike browser-based transfers, app transfers support multiple files. The downside is that there is no mention of the OS version supported for the apps. So this can turn exploring Minus into a frustrating trail-and-error experience. I saw some Forum posts that indicated all newer versions of these operating systems should work. Unfortunately, I did not see any Minus documentation to corroborate this.
Forums posts also indicated that IE9 and Opera are not fully supported. When I tested Minus, however, I was using IE9 and did not run into any problems. I also tested with IE8 and Firefox 6.0.2 and had no problems.
Support is one of Minus' biggest weaknesses, which should come as no surprise given Minus' absence of income stream. Although the website is simple to use for uploading, it is frustratingly devoid of support documentation. The single Help page is good as far as it goes, but that's not very far.
The support forum uses UserEcho, which looks and works more like a user comment system than a classic Forum. There are only four very broad topic areas (Ideas, Questons, Bugs and Thanks), so you'll probably hit the search box pretty quickly instead of browsing for answers.
Searching, however, will probably leave you with little to no help. So you'll probably end up posting your question and hoping for an answer or using the Contact form to more directly ask for help. In general, support is an area that needs massive improvement.
It's hard to say which is worse, online support or security. The website mentions the files you marked private are secure, but in reality they are just unlisted and hidden from Minus search. There is no file encryption provided by Minus, so you'd better do it yourself if you need to keep what you store on Minus secure.
Given that there is no SSL upload or private key protection, security can be a huge concern. The website states that uploads are anonymous and private, but that is not really the case. Minus stores your IP address for tracking purposes in case you abuse their conduct policy. While this can be a good thing, in most cases it is a breach of privacy and leaves a trail of breadcrumbs that can lead back to you.
Conclusion
Free storage, like free beer, is great conceptually, but often disappointing in reality. And so it is with Minus. There are a lot of fresh ideas in the service and it is getting some traction among the everything-on-the-web-should-be-free crowd. But should you trust anything valuable to it? The answer is definitely no.
With no encryption and no real privacy controls, the only thing you should put up on Minus are documents that you don't care about the whole Internet potentially seeing and using. This means that Minus is headed more in the direction of much-used (and abused) bit-locker services like photobucket, imageshack, etc. than pay-to-store biggies like Box and Dropbox.
Minus needs to figure out what it wants to be and get a revenue model in place to support it. Until then, it's an interesting experiment that will probably spend more time weeding out TOS violators than developing into a service that you could trust to store your files safely and securely in the cloud.