There's a new Pogoplug box in town…
It looks like Pogoplug (formerly Cloud Engines) hasn't given up on making hardware after all. They've just announced a new Series 4 device that has some spiffy new features.
As the product shots below show, the Series 4 has a slew of connectors to make expansion easy and handle faster bus speeds.
In addition to two USB 3.0 ports, the top lifts off to reveal a single USB 2.0 ports for slowpoke drives and USM (Universal Storage Module) connector for Seagate GoFlex drives and anyone else who has followed Seagate's lead for this new storage interface.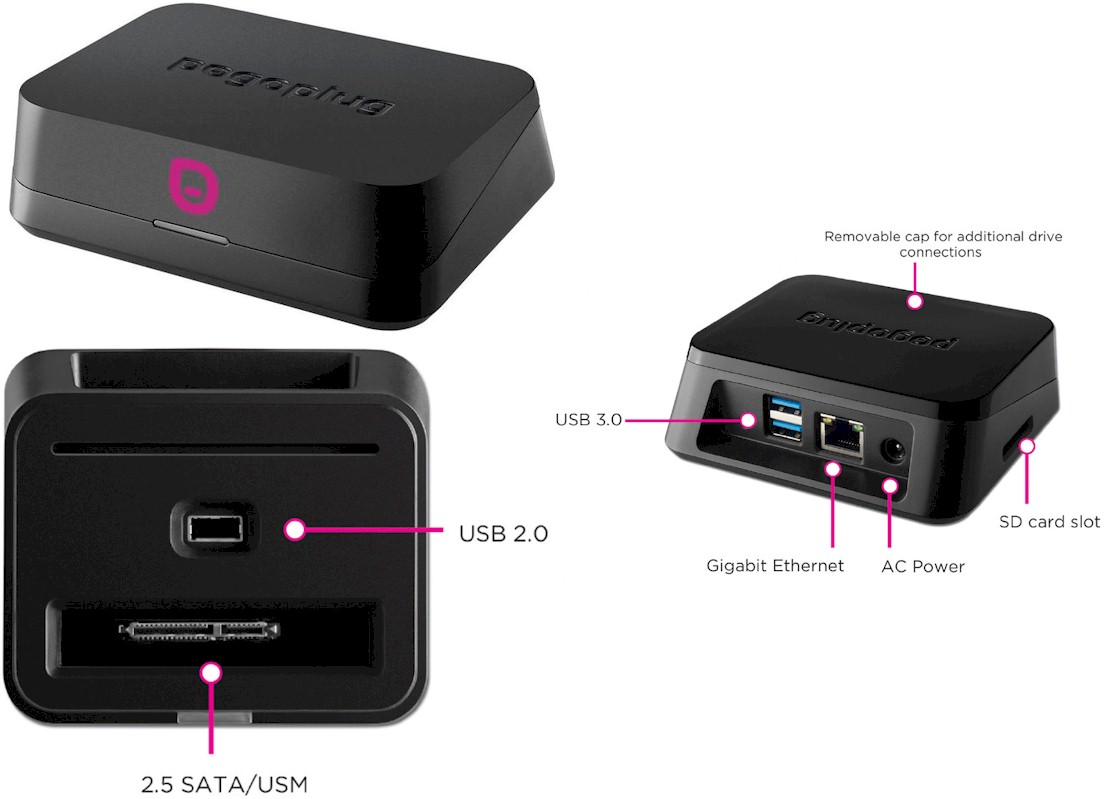 There is also an SD card slot for quick transfers from your digicam or other mobile device. Everything connects to your network via a 10/100/1000 Ethernet port.
The Series 4 is up on Pogoplug's site right now and should be appearing at your favorite etailer shortly. Price is $99.95.