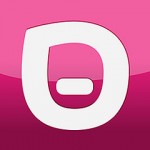 Pogoplug is using Amazon Glacier to revamp its multiuser storage plans.
Pogoplug's new Family and Team plans now include cloud backup using Amazon's recently introduced Glacier low cost archiving service.
Pogoplug Family plans start at $29/year for 100 GB of offsite cloud storage. Local storage is free and unlimited because it is supplied by the customer running a Pogoplug appliance or Pogoplug software running on a Windows or MacOS computer.
As an "introductory promotion", all Family plans include a free Pogoplug storage device.
The previous family plan introduced in June started at $19.95/year for up to five users and did not include cloud backup.

New Pogoplug Family plans
The new Pogoplug Team service starts at $19/month ($228/year) for up to five users and includes 1 TB of cloud backup. Local storage is provided via a Pogoplug appliance or Pogoplug Team server on a MacOS or Windows computer.

New Pogoplug Team plans
Pogoplug said there are no charges for data retrieval from Amazon's Glacier service. But Pogoplug does not offer the option of backup retrieval via hard drive, DVD or any method other than automated download. So while it's nice to have the security of cloud backup, it could take quite some time to restore from it.