Dropbox has moved its send-a-link-to-share feature from beta to full release.
Dropbox links allow people to easily view documents, photos, and videos in a full-browser display without any setup. Files and even entire folders can be opened and viewed instantly without having to sign in, download anything, or open files separately.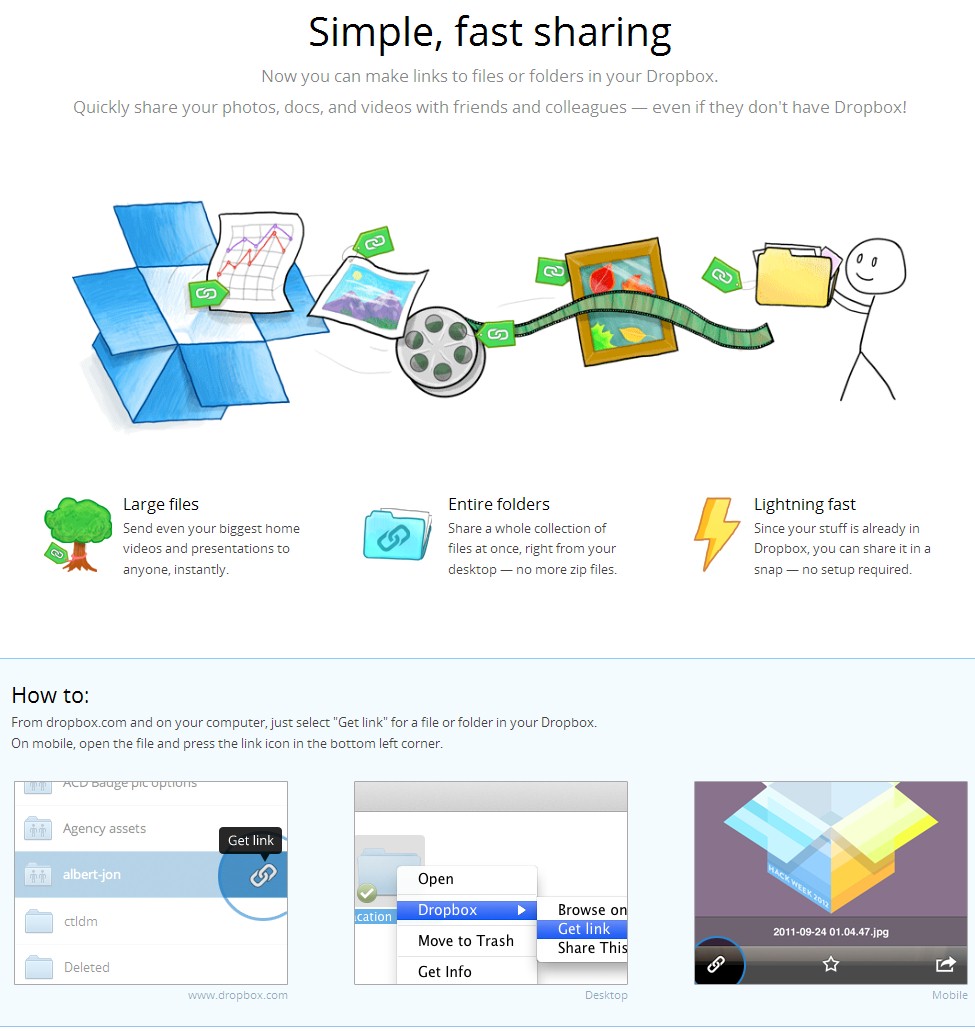 Dropbox Links
Hit this link for more info on Dropbox links.