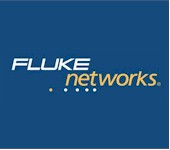 Fluke Networks has announced a low-cost pocket-sized network tester.
The LinkSprinter is a pocket-sized Ethernet network tester that identifies Ethernet problems in less than nine seconds.
Users simply connect an Ethernet cable, push a button and check Cloud, Gateway, DHCP, Switch, Link and Power over Ethernet (PoE) connection issues in under 10 seconds.
The simple LED interface indicates each test result with a green, yellow or red LED, while simultaneously sending detailed report information to the cloud and, optionally, smartphone via Wi-Fi.
The cloud management system tracks test results, providing a dashboard viewable from any remote location or smartphone. The user can even receive an email of the test results. No standalone application is required, as an embedded Wi-Fi hotspot within one of the LinkSprinter models allows any device with Wi-Fi and a browser to access detailed test results, even when Internet connectivity is spotty or down.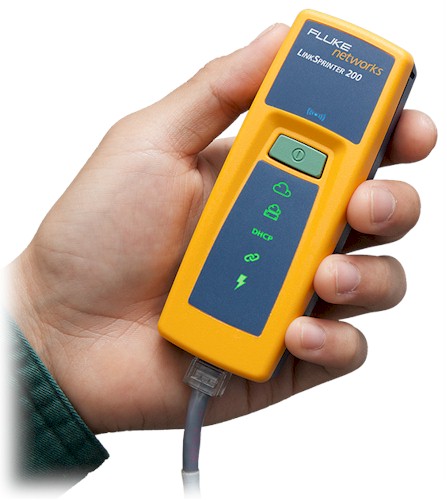 Fluke Networks LinkSprinter
The Fluke Networks LinkSprinter is available immediately in the United States, exclusively on Amazon.com. The $199 LinkSprinter 100

has Ethernet connectivity only, while the LinkSprinter 200

has embedded Wi-Fi and lists for $299.