Today's new product announcements include a NAS amd MU-MIMO router from ZyXEL, APs from Ruckus and network cameras from D-Link. Intel and Qualcomm Atheros also announced their 60 GHz 802.11ad products are interoperable.
ZyXEL Adds NAS and MU-MIMO router
ZyXEL announced the NAS326 2 bay personal cloud storage device. The NAS326 functions in conjunction with ZyXEL Drive — a personal cloud app, that allows users to share and back up files instantly by registering an account on the myZyXELcloud portal. The new NAS is based on a Marvell Armada 380 1.3 GHz SoC with 512 MB of DDR3 RAM and has one Gigabit Ethernet, two USB 3.0 and one USB 2.0 ports. It will start shipping by the end of February and lists for $149.99. [Full release]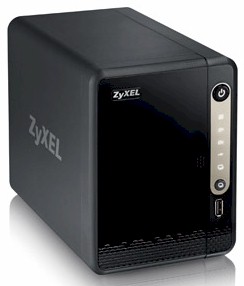 ZyXEL NAS326
Actually announced last week was the EMG3425 AC2200, a new Gigabit Ethernet wireless AC2200 gateway primarily aimed at service providers. It supports simultaneous dual-band maximim link rates of 1.7 Gbps over 5 GHz 11ac and 450 Mbps over 2.4GHz 11n with MU-MIMO support and has Gigabit Ethernet WAN (1) and switched LAN (4) and two USB ports for storage and printer sharing. The product is available now; pricing was not announced. [Full release]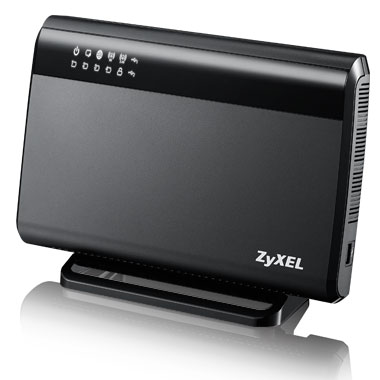 ZyXEL EMG3425
Ruckus Announces Entry Level AP
Ruckus Wireless announced a new, entry-level 802.11ac access point and expansion and enhancement of its family of Ruckus Unleashed APs.
Ruckus ZoneFlex R310 is an entry-level, enterprise-class 802.11ac access point that features a wide range of Ruckus performance-enhancing features.
Ruckus ZoneFlex R310 Unleashed is a controller-less version of the R310.
Ruckus ZoneFlex T300 Series Unleashed are controller-less versions of Ruckus' existing T300 access points.
Ruckus Unleashed is also adding its patented SmartMesh technology to Unleashed APs.
The ZoneFlex R310 is available now at $495 MSRP. The Unleashed versions of ZoneFlex R310 and T300 series will be available in March 2016.
[Full release].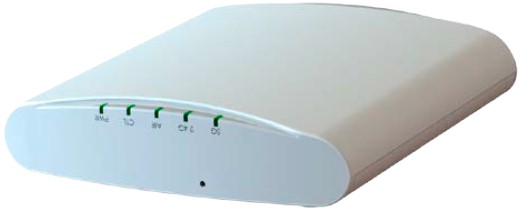 Ruckus Wireless ZoneFlex R310
D-Link Launches New High-Performance 5-Megapixel Outdoor IP Cameras
D-Link today announced two new 5-Megapixel day/night IP cameras – the 5-Megapixel Dome Network Camera (DCS-6517) and 5-Megapixel Bullet Network Camera (DCS-7517). Supporting 2560×1920 resolution and digital WDR image enhancement, these cameras capture further detail than traditional IP cameras. Both cameras provide real-time video compression using H.264 and MJPEG codecs and support three separate profiles for simultaneous video streaming and recording. The DCS-6517 lists for $699.99 and the DCS-7517 for $849.99. Both are available now. [Full release]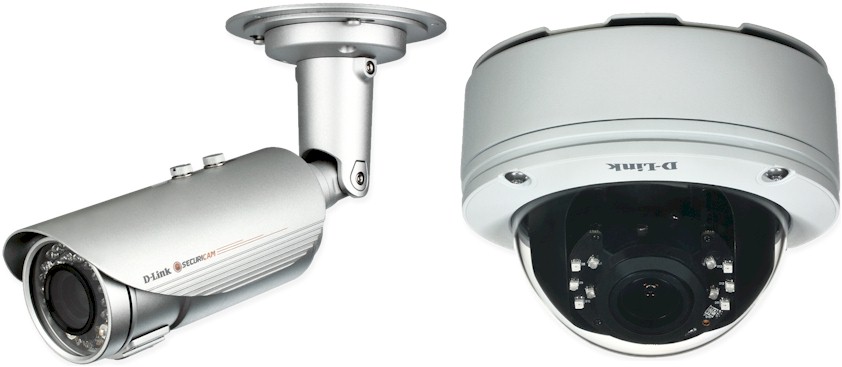 D-Link DSC-7517 & DCS-6517
Intel and Qualcomm Atheros 802.11ad Products Interoperate
Intel and Qualcomm Atheros announced they have successfully demonstrated multi-gigabit interoperability between their respective 802.11ad WiGig solutions. Tests included many use cases and scenarios, including peer-to-peer connections between Intel and Qualcomm Atheros 802.11ad WiGig-based clients and Qualcomm Atheros-802.11ad WiGig powered access points (wireless routers). Tests examined various cases and conditions, from device discovery and connection to data uploads and downloads, streaming and more. As part of the testing, multi-gigabit data throughput between devices was successfully achieved.