This article is sponsored by NETGEAR.
---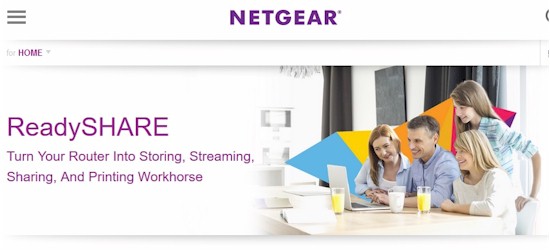 Many of today's routers can share files and folders from a USB drive. But NETGEAR's ReadySHARE USB provides a complete set of sharing, streaming, remote access and print features.
1) Centralized Storage
Central storage makes file sharing much more efficient than moving a USB stick between computers. And with today's mobile devices, you can't even do that! So it's essential to get your files onto your network so they can be easily accessed.
ReadySHARE makes this easy. I plugged a 1TB Western Digital Passport USB drive into a NETGEAR R6220 AC1200 Smart WiFi router. No configuration was required; the router automatically recognized the USB drive.
Connecting to ReadySHARE took a few easy steps. In Windows' File Explorer, select Map network drive, and specify the folder as \\ReadySHARE\USB_Storage. On MacOS, open Finder, click Go, click Connect to Server, specify the server address smb://ReadySHARE/USB_storage, select Registered User and enter the router's username and password (default = admin / password.) With that, the Passport USB drive is a centralized storage device accessible to multiple computers on my network.
The Netgear router automatically detected the USB drive.
My Windows PC easily connected to the ReadySHARE USB drive.
My Mac also easily connected to the ReadySHARE USB drive.
2) Automatic File Backup
Personal photos, videos, financial files, and other critical files are important to back up. Windows PCs can use NETGEAR's free ReadySHARE Vault software for automatic and incremental file backup to the ReadySHARE USB drive. Helpful instructions are found on NETGEAR's website. MacOS computers can configure Time Machine to automatically back up files to the ReadySHARE USB drive. NETGEAR also has instructions for Mac users.
I downloaded and installed ReadySHARE Vault on a Windows PC. As you can see below, ReadySHARE VAULT automatically detected the ReadySHARE USB drive and is ready to back up my Windows files.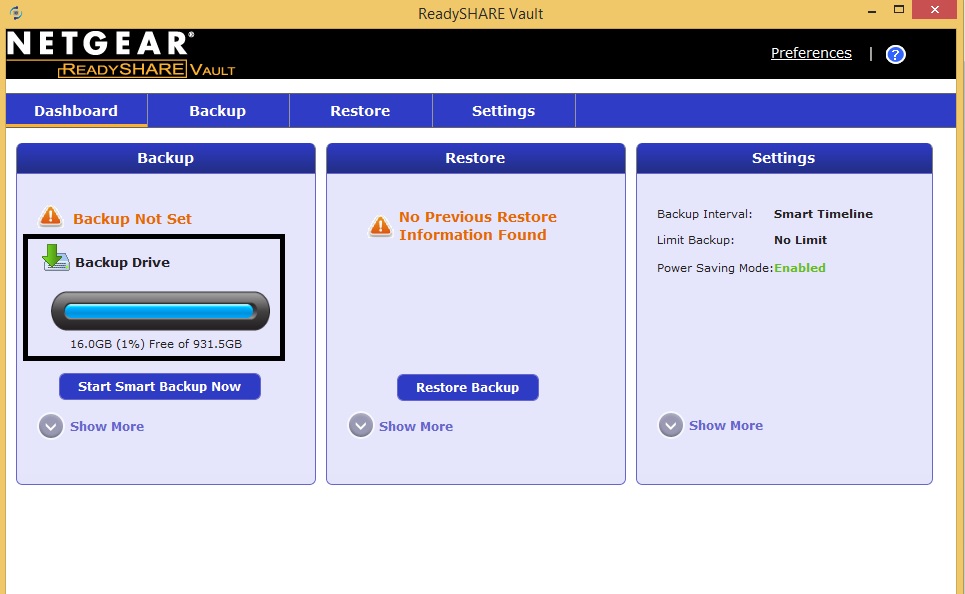 ReadySHARE Vault
3) Remote Access
Depending on the model of your NETGEAR router, you can either set up Dynamic DNS for remote access or use NETGEAR's ReadyCloud. ReadyCloud makes secure remote access really easy, as described in these instructions.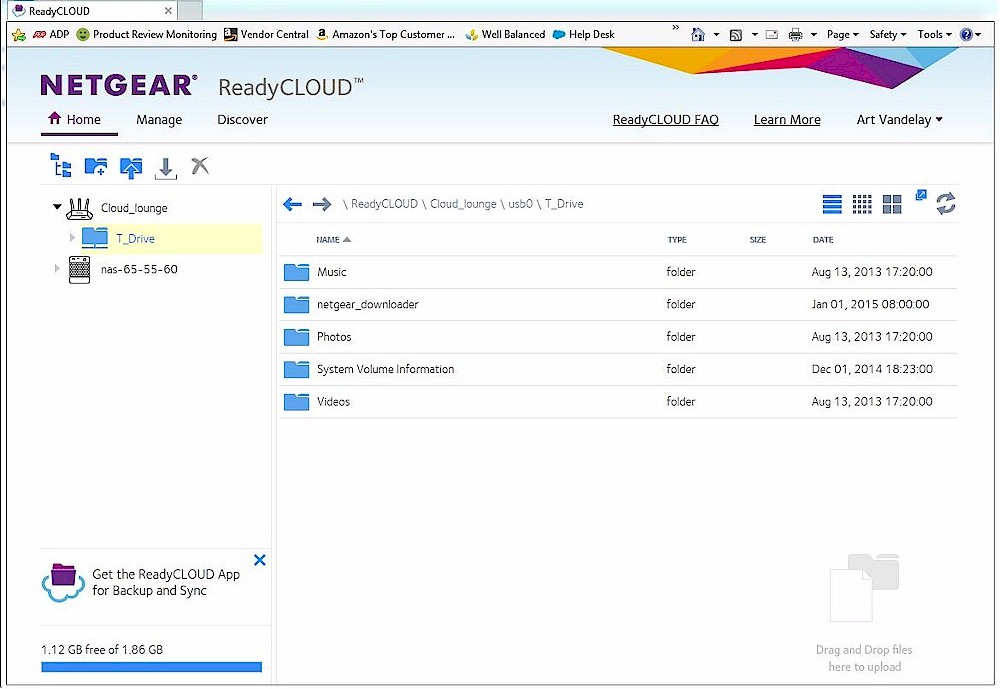 ReadyCloud folders
With the ReadyCloud App on an iOS or Android device, files are also accessible via smartphones and tablets.

My R6220 doesn't support ReadyCloud, but setting up a free NETGEAR Dynamic DNS went very quickly. In the gallery below, I set up a free NETGEAR Dynamic DNS account and enabled https and ftp access to my files. My files are now remotely accessible via https://[yourdomainname here].mynetgear.com/shares and ftp://[yourdomainnamehere].mynetgear.com/shares.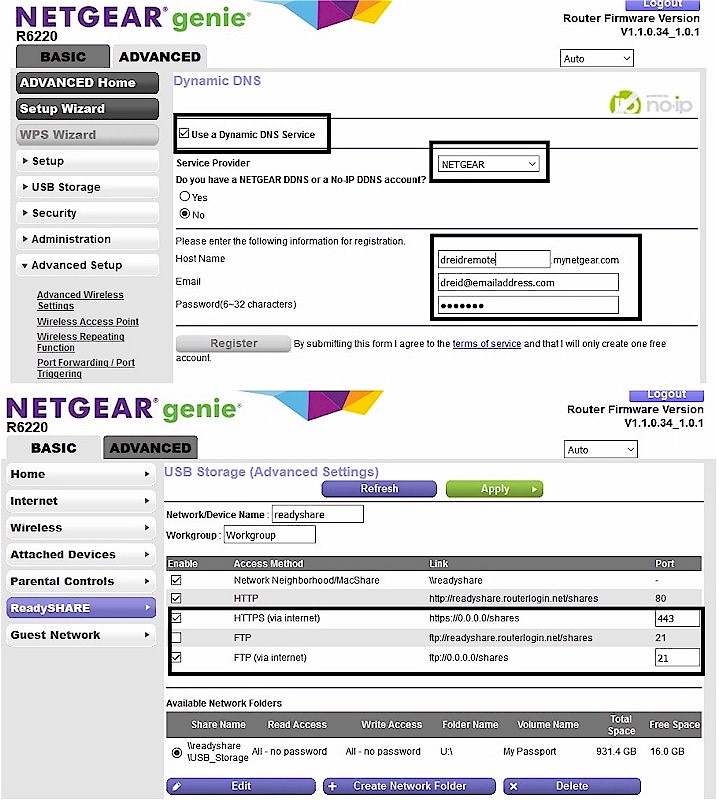 NETGEAR Dynamic DNS setup
4) VPN Access
Another method for remotely accessing USB drive files also enables access to other devices on your home network, all via a secure encrypted connection. Many NETGEAR routers, including the R7000, support OpenVPN, which has companion applications for Windows, MacOS, iOS and Android.
The setup menu in the NETGEAR router provides instructions and a link to OpenVPN's download page. The first steps (screenshot below) enable the VPN service, and download the OpenVPN configuration files. The fourth step is to click on the link to download OpenVPN and install the application on the devices that will be remotely connecting.
On a Windows PC, once you've installed OpenVPN, copy the OpenVPN configuration files to C:\Program files\OpenVPN\config\. With the above steps complete, I was able to remotely access the USB drive with a Windows PC via the OpenVPN connection.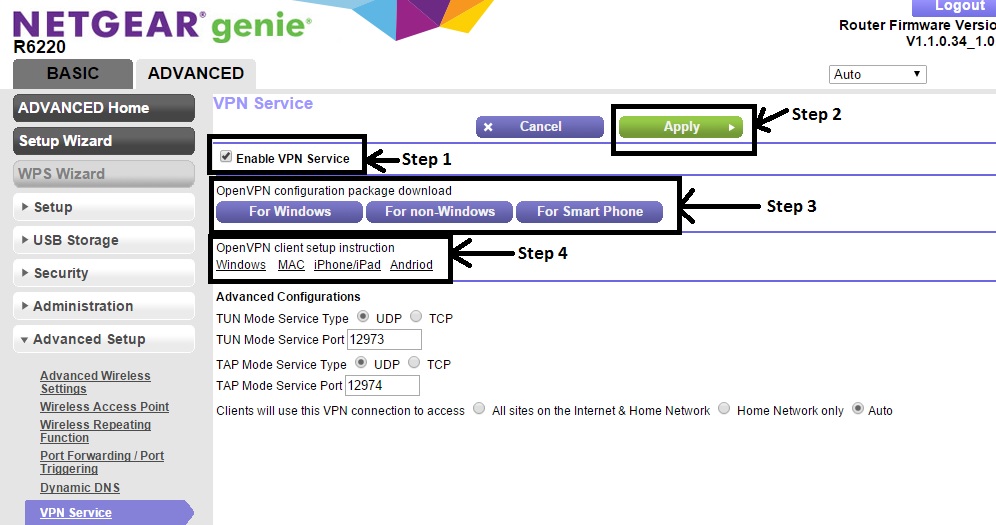 ReadySHARE and OpenVPN
5) Media Server
Media stored on your USB drive can be wirelessly (or via Ethernet) streamed to DLNA enabled TVs, game consoles, or media players. Enabling the media server on the NETGEAR router is a simple checkbox, shown below. Once enabled, media is accessible via any DLNA player. I was able to view pictures stored on the USB drive from an LG TV and a PS3.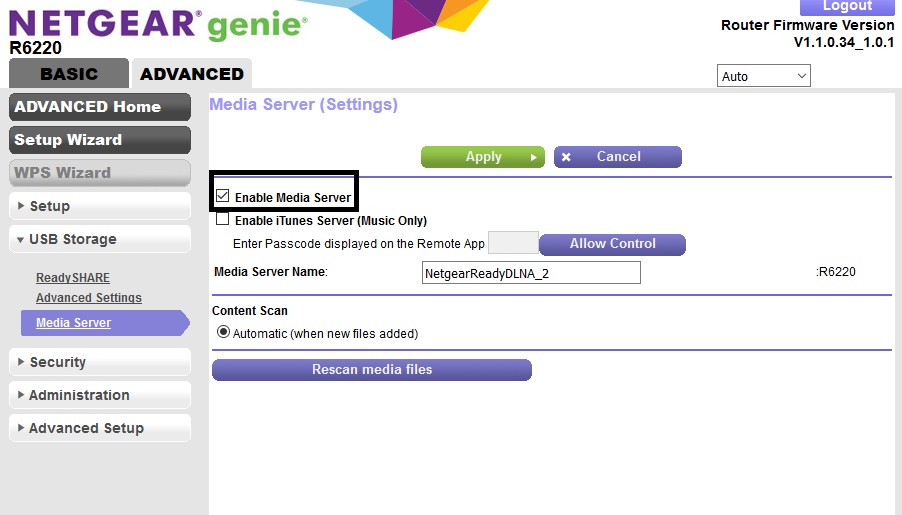 ReadySHARE and DLNA
The MyMedia feature in the genie app finds photos, videos and music anywhere on your network and plays them on the same device or any networked DLNA player. MyMedia also works with Google Chromecast as a media player.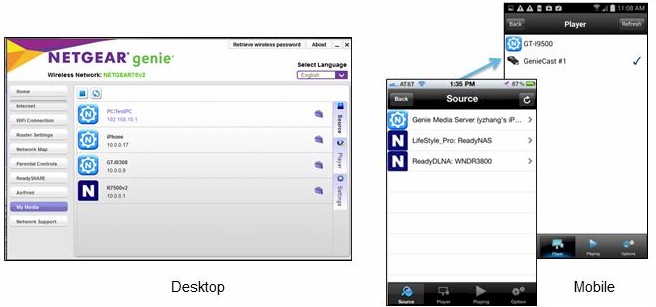 genie MyMedia
6) Kwilt
With the iOS Kwilt app and a NETGEAR Nighthawk (model R7000) router with latest firmware, you can also organize and share photos using your iPhone. Pictures can be stored on Dropbox, OneDrive, Facebook, Instagram and of course, your shared USB storage device. Instructions on how to set up Kwilt are here.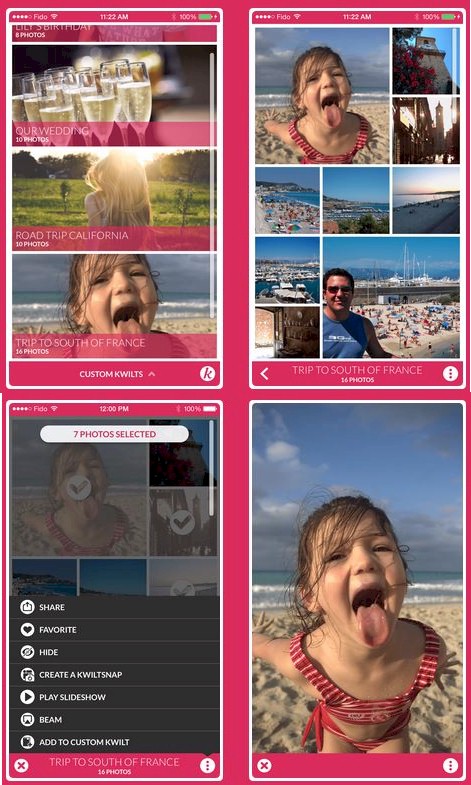 Kwilt app
NETGEAR's ReadySHARE really is the best way to get a USB drive onto your network!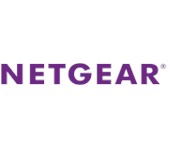 Read more about NETGEAR.