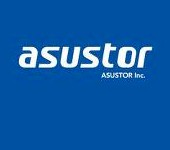 ASUSTOR has announced four rackmount additions to its 7 Series NAS family.
The nine-bay AS7009RD / AS7009RDX and 12 bay AS7012RD / AS7012RDX join the eight-bay AS7008T and 10-bay AS7010T 7 series desktops announced last month.
The -RD models are based on 3.5 GHz dual-core Intel Core i3-4330 processors, while the -RDX versions run on a 3.4 GHz Intel Xeon E3-1245v3 Quad-Core Processor. Both have 4 GB of DDR3 RAM, expandable to 32 GB.
Ports include four aggregatable Gigabit Ethernet, four USB 3.0, two eSATA and one HDMI. Two PCIe expansion slots can be optionally equipped with 10GbE and SAS cards.
Both models accept 2.5" and 3.5" hard and solid state drives configurable in multiple individual, JBOD and RAID 0, 1, 5, 6 and 10 volumes with support for online RAID expansion and level migration. Both are certified Citrix ready with VMware and Hyper-V certifications in process.

ASUSTOR AS7009RDX & AS7012RDX
The new NASes run ASUSTOR's ADM 2.3 operating system with new features including support for TFTP, SMB 2.0 and proxy server connection, multiple data protection mechanisms and Windows ACL advanced file permissions management.
The AS7009RD / AS7009RDX and AS7012RD / AS7012RDX carry a three-year limited warranty and are shipping now. Pricing was not announced.