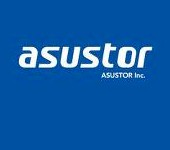 ASUSTOR has released three new apps and two enhancements for existing apps for its AS 6 NAS line.
RALUS is a remote agent for Symantec's Backup Exec used with Linux/Unix clients. After installing RALUS, users will be able to remotely backup and restore their NASes.
The Dropbox app will enable file sync between Dropbox an ASUSTOR NAS and computers running the Dropbox client. The app supports multiple users so that all NAS users will be able to use the service simultaneously.
The DVBLink TV Server app enables viewing and recording digital TV programs from a compatible DVB tuner. TV content may be streamed to UPnP compatible devices and to mobile devices running iOS, Android and Windows Phone. Furthermore, with its complete electronic program guide listings, DVBLink TV Server will ensure that users never miss a moment of their favorite shows. The app is compatible with DVB-T, DVB-T2 and DVB-S2 digital TV broadcast standards.
ASUSTOR also said it has updated its previously-released Download Center and Surveillance Center apps. Download Center now has a Smart Download function that supports autodownload of Torrents. The new Surveillance Center has a new visual display, Daylight Savings Time support and support for Panasonic BB and BL series cameras.
The new and improved apps can be downloaded now via the App Central page on ASUSTOR NASes. More information on all ASUSTOR apps is available on its website.