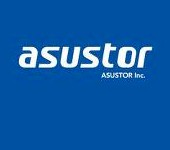 ASUSTOR has announced a new line of lower-priced Intel Atom-powered NASes.
The AS 2 series is targeted at personal and home users. The line consists of two two-bay and two four-bay models, all powered by dual-core 1.2 GHz Intel Atom processors.
Other features common to all four products are two USB 2.0 and two USB 3.0 ports, hot swappable bays for 2.5" and 3.5" hard or solid state drives and single Gigabit Ethernet ports.

ASUSTOR AS2 series NASes
The AS-202T and AS204T come with 512 MB of DDR3 RAM. The AS202TE and AS204TE are step-up models with 1 GB of DDR3 RAM, HDMI and analog audio out ports and infrared receiver. The TE's are aimed at doubling as media players via an installable XBMC app.
Like all ASUSTOR NASes, the AS2s run the ADM 2.0 NAS OS that supports over 100 free apps in addition to its basic storage feature set. All models support RAID level migration and capacity expansion and single disk, JBOD, RAID 0, RAID 1, RAID 5, RAID 6, RAID 10 volumes (as disk configuration allows).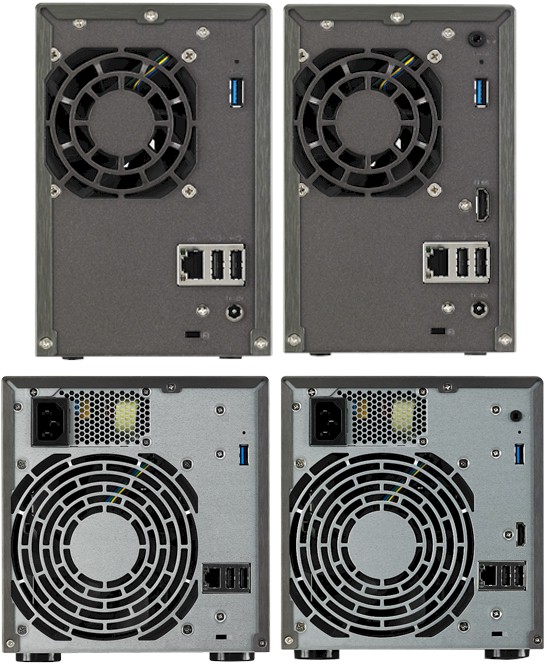 ASUSTOR AS2 series NASes – rear panels
The AS-202T and AS204T have U.S. MSRPs of $248 and $398, while the AS202TE and AS204TE list for $278 and $448. All will start shipping by the end of this month. All ASUSTOR products are covered by a two year limited warranty.