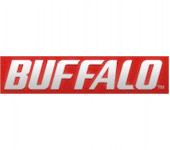 Buffalo just launched a pair of 2U rackmount Intel Xeon-powered NASes
The top-end TeraStation 7120r Enterprise runs on a Intel Xeon E3-1275 CPU with 8 GB of DDR3 RAM, while the less-expensive TeraStation 7120r sports a Xeon E3-1225 and 4 GB of DDR3 RAM.
Both models have four Gigabit Ethernet ports that support failover and aggregation, six USB 2.0 ports, dual redundant hot-pluggable power supplies and two PCIe slots for adding optional USB 3.0 ports. 10 GbE and iSCSI offload adpaters are planned as future PCIe options.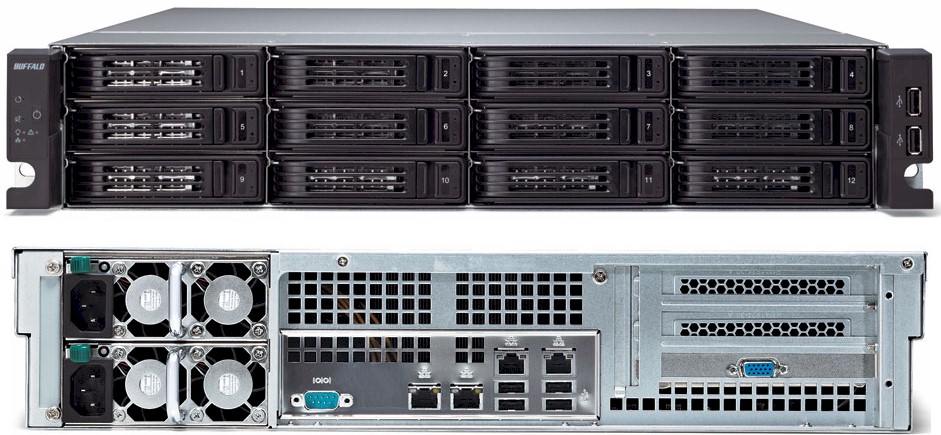 The twelve bays hold up to twelve hot-swappable 3.5" SATA drives of up to 3 TB capacity each, configurable into multiple RAID 0/1/5/6/10/51/61/JBOD and individual drive volumes.
Both systems support CIFS/SMB, AFP, HTTP/HTTPS, FTP/SFTP/FTPS, NFS network protocols, multiple iSCSI targets, share quotas, LDAP and Active Directory directory integration, HTTP/HTTPS management and Hyper-V, VMware and Citrix virtualization.
Backup / replication features include 10 bundled licenses of NovaBACKUPBusiness Essentials v12, real time synchronous data replication and automatic failover between redundantly configured TeraStations.
The TeraStation 7120r Enterprise has an estimated street price of $8,999.99 for the 24 TB (TS-2RZH24T12D).
The TeraStation 7120r has an estimated street price of $4,999.99 for the 8 TB (TS-2RZS08T04D) and $5,999.99 for the 12 TB (TS-2RZS12T04D).
All models will ship next month and come with three-year limited warranties and toll-free 24/7 US-based technical support.