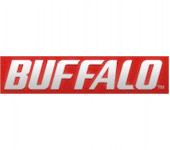 Buffalo has announced a new line of rackmount and desktop ARM-based small-business NASes.
The new TeraStation 3000 Series comes in four-bay desktop and rackmount models. Both are powered by dual-core 1.33 GHz ARM processors backed by 1 GB of DDR3 RAM.
Other hardware features common to both models include dual USB 2.0, USB 3.0 and Gigabit Ethernet ports and four hot-swappable 3.5" SATA drives, configurable in RAID 0/1/5/6/10, JBOD and individual drive volumes.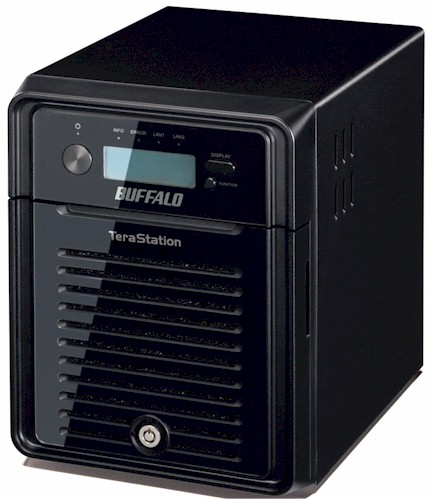 Buffalo TeraStation 3400
Software features include one license of Buffalo's Surveillance manager, schedulable or real-time replication and support for Active Directory, DFS Namespaces, disk quotas and failover. Buffalo also includes 10 licenses of NovaBACKUP Business essentials for Windows client backup.
The TeraStation 3400 is priced at $599.99 for 4 TB (TS3400D0404), $749.99 for 8 TB (TS3400D0804), $1,099.99 for 12 TB (TS3400D1204) and $1,599.99 for the 16 TB (TS3400D1604).
The 1U TeraStation 3400r Rackmount prices out at $1,399.99 for 4 TB (TS3400R0404), $1,549.99 for 8 TB (TS3400R0804), $1,899.99 for 12 TB (TS3400R1204) and $2,399.99 for the 16 TB (TS3400R1604).
All models are covered by a three-year limited warranty and are available shortly. All prices are U.S. MSRP.