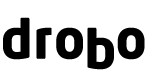 Storage appliance maker Drobo has parted ways with parent Connected Data.
The company announced an "investment group comprised of seasoned technology executives" has purchased the company. Drobo will now become a stand-alone company and will continue to sell its line of storage products.
The compay had been operated as an independent subsidiary of Connected Data, which makes Transporter private cloud devices.
Geoff Barrall, founder and CEO of Connected Data and the original founder of Drobo said "With separate target customers and markets, it made sense to separate the companies, so that each can benefit from a more dedicated management team and focused strategic execution for the next phase of growth."

Mihir H. Shah will serve as Drobo's new CEO and Mr. Barrall will remain on Drobo's board of directors. Mr. Shah most recently served as managing director and vice president of corporate development and strategy at Brocade.
The Drobo acquisition is effective immediately and is expected to be a "seamless transition for customers, partners and employees".