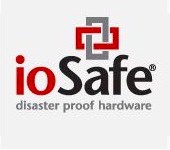 ioSafe has announced a hardened expandable five-bay NAS.
At the heart of ioSafe's new NAS 1513+ beats Synology's DS1513+ motherboard running its DiskStation Manager OS. But the NAS 1513+ isn't just the Synology box stuffed into a disaster-proof shell. It employs ioSafe's patented DataCast, HydroSafe and FloSafe technologies to protect data from loss in fire up to 1550°F and submersion in up to 10 feet of fresh or salt water up for 3 days.
The NAS 1513+ runs on a 2.13 GHz dual-core Intel Atom CPU with 2 GB of RAM (expandable to 4 GB) and carries the Synology performance spec of 202.3MB/s Write and 350.9 MB/s Read.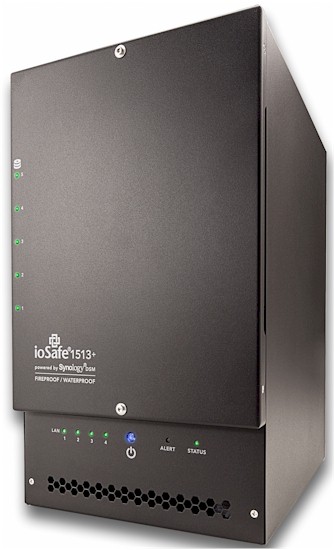 ioSafe 1513+
The ioSafe 1513+ main chassis will begin shipping in March and optional expansion modules, floor mount kits and rack mount kits will begin shipping in May. Introductory pricing for the ioSafe 1513+ diskless version will start at $1599.99.
Diskful versions of the ioSafe 1513+ will come standard with enterprise class drives paired with ioSafe's Data Recovery Service Professional (DRS Pro) and No Hassle Warranty. DRS Pro will be available for additional costs to 1513+ diskless systems starting at 2.99¢ per TB/month for DRS Pro.