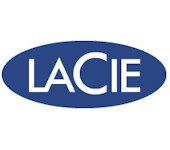 LaCie has announced a rackmount NAS running Windows Home Server 2011.
The four-drive NAS runs on a single-core 1.6 GHz Intel D425 Atom with 2 GB of RAM.
Port complement includes one each Gigabit Ethernet LAN, PS/2 keyboard/mouse, COM and VGA, six USB 2.0 and 6-channel audio I/O.
The NAS runs Windows Home Server 2011 supporting a single volume in RAID 1 or 5 accessible via SMB, NFS and FTP. WHS 2011 supports up to 10 Windows and three MacOS users for backup and file sharing.

LaCie 4big Rack Office
Other features include bare-metal PC recovery, versioning management, remote desktop access and printer sharing. The NAS comes bundled with a free three-month trial of 100 GB of Wuala Secure Cloud Storage for backup, sync and sharing.
The 4big Rack Office is covered by a three-year limited warranty and offered in a single 8 TB diskful configuration listing at $1199 and available shortly.