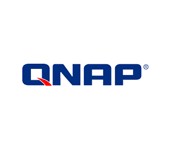 QNAP has upgraded to USB 3.0 ports on its TS-x19P II NASes.
The company has upgraded two of the three USB 2.0 ports on its TS-119P II, TS-219P II and TS-419P II Marvell-powered Home and SOHO NASes to USB 3.0.
The change was phased in during February. All of the above models shipping as of March 1, 2012 have the USB 3.0 ports.
Serial numbers higher equal to or higher than those listed below have the upgraded ports.

TS-119PII – Q122B02820
TS-219PII – Q122B02829
TS-419PII – Q122I08851