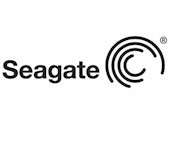 Updated – Seagate has announced five desktop NASes aimed at small business buyers.
Seagate's NAS and NAS Pro lines are aimed at getting it back into serious competition for small business NASes. The two and four-bay Seagate NASes are built on a modestly-powered 1.2 GHz dual-core Marvell platform (single core ARMADA 370 ARMv7 @ 1.2 GHz) with 512 MB of RAM, while the two, four and six bay Seagate NAS Pros run on an unspecified 1.7 GHz dual-core Intel processor and sport 2 GB of memory.
All models have dual Gigabit Ethernet ports and two USB 3.0 ports. The Pros also have a single USB 2.0 port. The two-bay models support JBOD, RAID 0 and 1 volumes and the four and six bay versions add RAID 5, 6 and 10. All support optional volume encryption, SimplyRAID flexible raid and automatic RAID level migration, volume expansion and mixed drive sizes.
Seagate NAS and NAS Pro families
Both families run Seagate's NAS OS 4 with a redesigned user interface and features including add-on apps and Sdrive remote access. Add-ons include Antivirus, Surveillance manager, WordPress, OwnCloud and BitTorrent Sync.
Seagate NAS is available now for MSRPs of $299.99 USD for the two-bay 2 TB to $649.99 USD for the two-bay 10 TB version. The four-bay configuration ranges from an MSRP of $599 for 4 TB to 1,499.99 for 20 TB.
The Seagate NAS Pro line includes two-, four- and six-bay models from 2 TB for an MSRP of $399.99 USD to 30 TB capacities for $2499.99.
Diskless versions of all models are also available and all carry a three-year limited warranty.